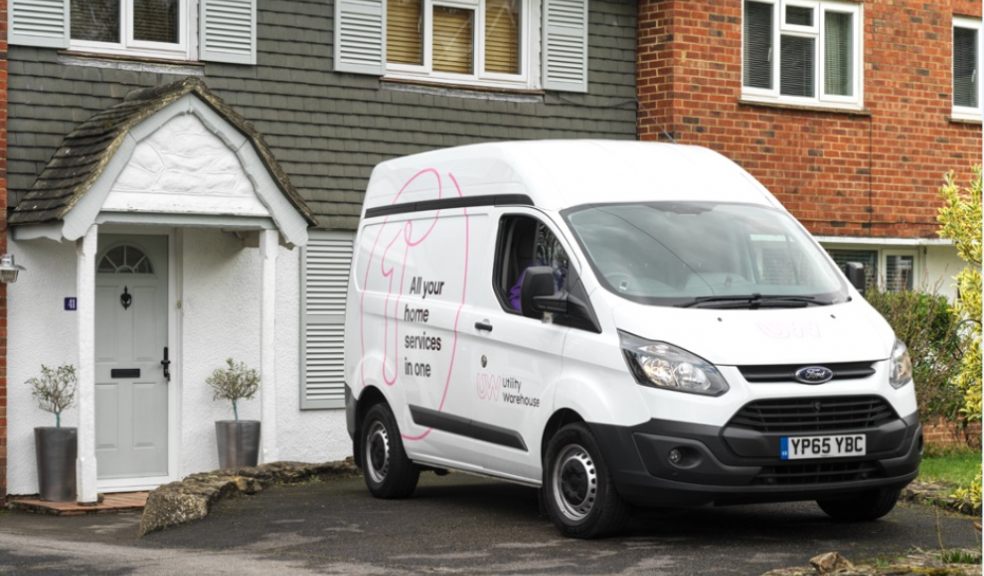 How Utility Warehouse (UW) supports vulnerable customers
Vulnerability can be temporary, sporadic, or permanent – and it isn't always easy to spot in customers who've taken out home services. While some customers are open about their needs, others struggle to explain their requirements, and some don't ask for help at all – some don't even know that they qualify and what support is available. It's easy for these customers to slip through the cracks and go without help, which is why home services providers must work to identify vulnerable customers and provide solutions that fit their needs.
Identifying vulnerable customers
It's easy to think of the vulnerable as a minority group. But anyone can find themselves in vulnerable situations, at any time, and everyone deserves protection. To raise awareness of this, Utility Warehouse(UW) – the UK's only genuine multiservice provider – has identified various examples of circumstances that can leave customers vulnerable.
UW identifies vulnerable customers as those whose circumstances make them more likely to experience harm, loss, or disadvantage. And the Financial Conduct Authority (FCA) notes that almost 50% of adults are vulnerable in one way or another. Plus, as the impact of coronavirus continues to spread, more customers are becoming vulnerable and now need additional support.
COVID-19 aside, here are some examples of vulnerable customers from UW's Supporting Vulnerable Customers Policy.
Poor mental health: one in four adults experiences a mental health disorder every year.
Dementia: the number of people living with dementia (800,000) will likely double over the next 40 years.
Cancer: someone learns they have cancer every two minutes.
Learning disabilities: around 1.5 million people have a learning disability.
We should keep in mind that these are just a few examples – there are endless circumstances that can make people vulnerable. As a result, many customers don't receive the support they need from their home services providers.
Luckily, UW is taking action. The company has put key initiatives in place to support this group.
Supporting vulnerable customers
UW takes part in various schemes to protect this group. For example, customers can apply for the Warm Home Discount Scheme, which helps low-income customers to afford their electricity bills during colder months. It adds £140 credit to eligible customers' accounts between September and March each year, regardless of whether they are a standard credit customer or use pay-as-you-go meters.
UW is also fully regulated by government-approved authorities such as Ofcom, Ofgem, and the FCA. While Ofcom regulates UW's communication provisions to ensure customers have complete access to landline, broadband, and mobile services, the FCA regulates UW's cashback card, home insurance, and boiler/home cover. Meanwhile, Ofgem regulates UW's gas and electricity supplies using its Consumer Vulnerability Strategy.
On top of this, UW is part of the Priority Services Register, which allows vulnerable customers to nominate someone to deal with their bills on their behalf. Customers on the Register also receive priority support in the event of power cuts and emergencies, as well as meter-reading services and free gas safety checks (lockdown permitting).
Here are some of the other ways that UW is helping its vulnerable customers.
COVID-19 support initiatives
Now, more than ever, customers shouldn't have to worry about missing a payment and being punished for it. As many households continue to struggle amid the coronavirus pandemic, UW has helped call centre staff to set up home workstations so they can operate a remote coronavirus support line. This way, the UW customer service team can continue helping customers without disruption.
Dedicated customer service team
UW knows vulnerable customers are likely to become disadvantaged if they don't receive the support they need. To prevent this, UW provides all customer-facing employees with training on how to identify and support vulnerable customers. The dedicated customer service team offers the following support measures.
Alternative repayment arrangements for customers who are struggling to pay their bills
Emergency support for customers with pre-paid meters
Braille and large-print bills for customers with visual restrictions
Priority handset repairs for customers who rely on their landline phones
Emergency contact lines for customers who have an electrical emergency (like a power cut), suspect a gas leak, or are worried about carbon monoxide.
Instead of applying prescribed 'fixes' to each person's situation, UW personalises solutions for vulnerable customers and promises to fulfil the following:
Identify customers who may be vulnerable as early as possible
Consider the needs of all vulnerable customers, record their circumstances, and adjust services to support them
Understand vulnerability is a situation, not a character trait
Realise people are different, and some individuals may be vulnerable in a situation that may not affect others
Prioritise complaints about the treatment of a vulnerable customer
Step outside of normal company processes to help customers who need different solutions.
When assessing vulnerability, the UW customer service team asks customers various questions to get a good idea of their wellbeing. They then save these details on the customer's account, with consent, for future reference. This helps to uphold communication and create overall pictures of customer vulnerability.
Going above and beyond to support vulnerable customers
With the above schemes in place, UW is now looking at how it can go above and beyond to accommodate vulnerable customers. Protecting vulnerable customers is particularly important in the home services sector, where some customers have mental health conditions that affect their understanding of a bill, and others have physical conditions that make it difficult for them to deal with their bills.
Energy UK's Vulnerability Commitment
Perhaps most importantly, UW is one of the first energy suppliers to sign up for Energy UK's new Vulnerability Commitment. This Commitment aims to strengthen and go beyond existing licence responsibilities. As a founding participant, UW will seek feedback from vulnerable customers on its communications and bills and adapt these accordingly. The FTSE 250 company's dedication to the Commitment supports its pledge to improve services for vulnerable households.
Energy UK launched the Commitment on 1 December 2020, introducing commitments from 15 energy suppliers who've agreed to offer additional support on top of industry regulations. The Commitment aligns with UW's primary aim – to make managing home services easy for everyone.
With these initiatives in place, UW is well-positioned to support vulnerable households of all shapes and sizes.
For more information on the support available for vulnerable customers, visit Citizens Advice, StepChange Debt Charity, and Money Savings Advice.
About Utility Warehouse
Savings, simplicity, and service form the basis of UW's hassle-free bundles, which allow customers to combine their gas, electricity, broadband, landline, and mobile phone services into one great value monthly bill, helping customers to save money and time that could be better spent elsewhere. Customers only need one password to log into their account and track all their home services in one place.
Not only do 93% of UW customers say they would recommend UW to a friend, but the multiservice provider has also won a wealth of highly regarded awards. Recent accolades include the Which? Utilities Brand of the Year Award (2020), Uswitch Best Energy Saving Support Award (2020, 2019), Uswitch Best Customer Service Award (2019), and multiple Moneywise Home Finances Awards (2019).
Learn more about Utility Warehouse's multi-award-winning home services and inclusive ethos.