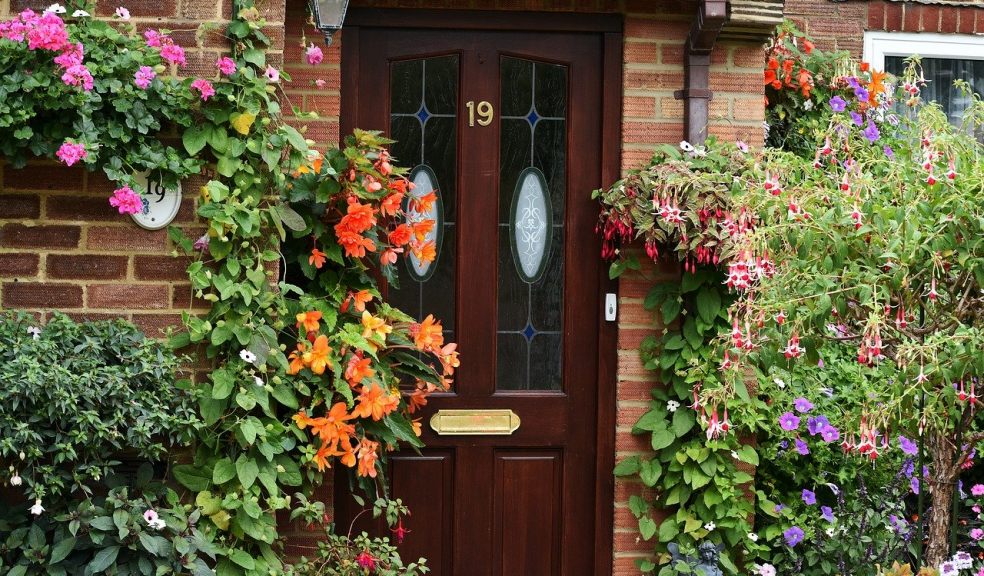 A Guide to a Home Exterior Makeover
From the Cathedral to the Guild Hall to Custom House, it can be said that Exeter has more than its fair share of stunning architecture. For those who want their house to compare to Exeter's significant architectural landmarks or (more realistically) - just make things look a little less shabby, why not try an exterior makeover. Whether you have a traditional old cottage or a modern-built house, there are many simple ways of transforming the outside of a home that doesn't cost the earth.
Painting, Rendering, and Cladding
Changing the exterior finish is one of the fastest and most effective ways of transforming the look of a building. To do this are a few options:
1. Painting
Giving a building a new coat of paint is the quickest and most cost-effective method, since using a premixed mason paint usually costs a few hundred pounds.
2. Painting and Rendering
For those who aren't familiar with rendering, it works similarly to how plaster is applied to interior walls. Rendering has two distinct advantages, it protects the original wall for weather damage, and it can improve the look of the house. There is a lot of choice in both the colours and materials for rendering products.
3. Cladding
Cladding is a popular choice for those looking to completely update the look of a building since it offers the most transformative results. Cladding provides many benefits to homeowners; it improves insulation, reduces noise pollution, increases thermal insulation, weather resistance, and the aesthetics of a home.
4. Freshen up the Front Garden
This is another cost-effective method that can make any home look charming. The specific design you're able to use will depend on a few factors, such as space and if the garden is shared with other flats. However, there is always a garden solution, no matter how limited your outdoor space is. For example, hanging pots or crawling plants like ivy or wisteria take up no ground space at all.
5. Re-do the Front Door or Add new Gates
Most people are too busy leaving for work or rummaging for their keys to really pay attention to the look of a front door or gate; however, spending a little time giving these an update can be a great external improvement. This could involve fitting custom gates or updating the front door with a stunning colour, or maybe just adding a beautiful new knocker or bell. During this process, it is useful to check the conditions of the locks, as this can be an excellent opportunity to improve the safety of your home too.
6. Replacing Old Windows
For those living in older houses, improving the exterior probably means replacing some old window frames too. Depending upon the budget, this could involve the cost of new paint and a waterproof seal, the fitting of new panes, or adding double glazing. These can add up, though, so make sure you talk to a few different people before settling on an expensive window replacement to make sure you get the best price.