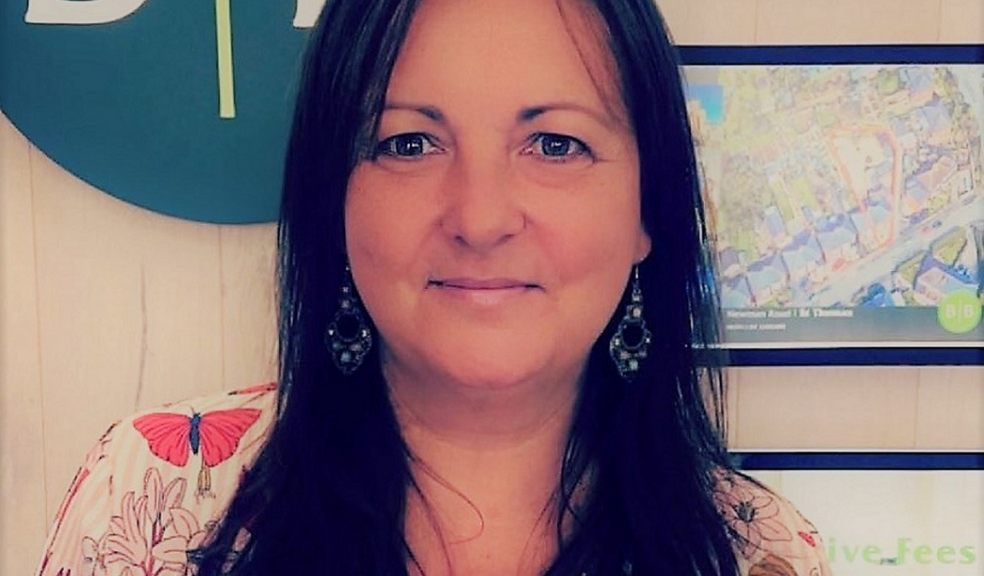 BB Estates pushes forward with confidence
Like a phoenix risen from the ashes, BB Estates, the estate and lettings agency on Cowick Street in the St Thomas area of Exeter, is pushing forward with confidence as owner-manager, Merle and her team continue to build on its success over the last few months with a growing bank of new and loyal clients, and a positive reputation for sales and lettings.
In the former offices of Bower & Bower, BB Estates was born from an acquisition by Merle Coldwell, who has almost 30 years' experience in customer facing roles, in the retail travel sector as well as in domestic and foreign property sales and lettings.
Merle took ownership of the firm in May 2018 and embarked on a complete rejuvenation, removing everything from the old agency and re-building the business in its entirety from top to bottom. By September, the old signage, boards and marketing material were replaced with the new, distinctive lime green BB Estates branding, symbolising a re-energised and re-invigorated agency with Merle at the helm.
BB Estates is a traditional estate and lettings agency with a modern and fresh approach, with first-rate customer service and transparency its core focus.
The ethos of Merle's BB Estates is to listen and understand the motivation behind client's moves, and in doing so, provide the best possible advice and service specific to the circumstances, treating every situation with the respect it deserves.
In January, Merle was pleased to welcome two new members of staff to BB Estates. With a background in lettings, Francis Kell is wholeheartedly embracing her role supporting Merle in both sales and lettings, and just a few weeks ago, Raj Singh joined the firm as part of her Business Administration apprenticeship course with Exeter College.
Merle, said: "Shaking off the stained reputation of Bower and Bower has been difficult, but BB Estates is a brand new company, proficient and reliable with a responsible approach. We have been, and will continue to work extremely hard establishing and maintaining a position of credibility built on quality service and professionalism, in both property sales and lettings."
BB Estates has been welcomed into the Experts in Property network of independent estate agents, which has around 80 member offices around the Westcountry, all working together to reach more buyers and sell more property.
For further information pop into BB Estates at 25 Cowick Street or call 01392 346571. To browse property for sale and to let in Exeter and throughout the Westcountry, visit www.theexpertsinproperty.co.uk or www.bb-estates.co.uk