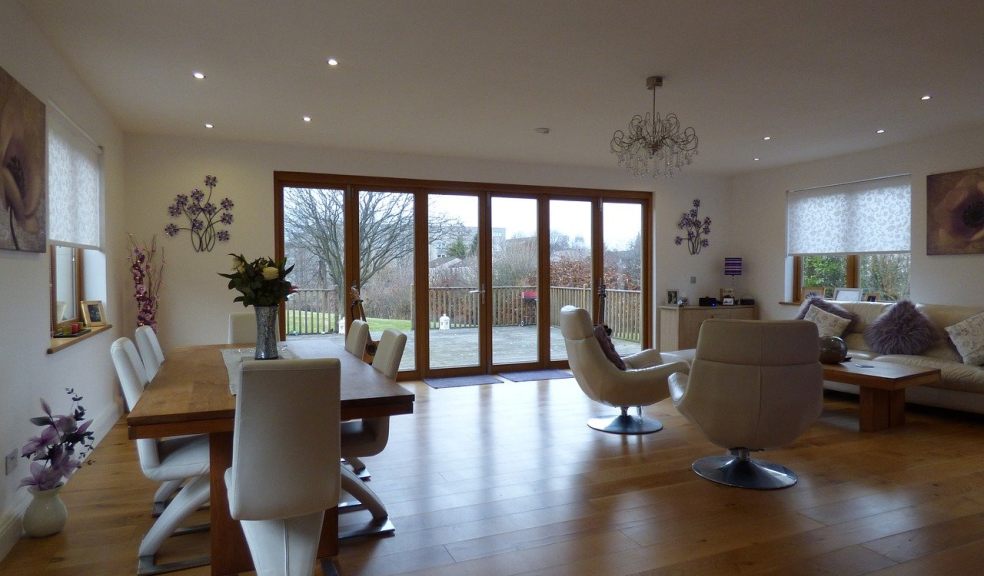 4 ways to add space to your home
Here are the best ways to build on your living space without breaking the bank
Nobody wants their home to feel cramped. As families and lifestyles grow, it's important that our homes do too. And you don't need to stretch your budget to breaking point in order to add more living space to your home. There are plenty of smart changes you can make to ensure that your home feels as large, airy, light and bright as possible.
From investing in bifold doors to rethinking the way you use your rooms, here are our top tips for the best ways to add living space to your home. With these tips under your belt, you can enjoy a more spacious home for many years to come. Let's take a look.
Rethink 'extra' rooms
Many of us are guilty of having rooms in our homes that we simply don't use. Whether it's a guest bedroom, a sitting room, or just a room that's full of all the things we don't really have room for, there is likely some space in your home that rarely sees any use. This can cause you to overcompensate with the time spent in the rest of your home, making your overall property feel smaller than it actually is.
Get creative with your rooms. Smart storage solutions can clear out an otherwise cluttered room, and a rarely-used guest bedroom can be turned into a bedroom/office with just the introduction of a desk and a chair.
Invest in bifold doors
Bifold doors are becoming increasingly popular in modern homes, and it isn't hard to see why. These sleek door designs help to extend your home by blending your indoor and outdoor space, increasing the amount of natural light that comes into your home. Bifold doors brighten up your home without taking up any floorspace, and they are also highly secure and thermally efficient. Even better, many bifold doors can be tailored to suit your exact requirements and specifications.
Look online for the best deals when it comes to eco bi fold doors and windows. You'll find a wide range of options from some of the leading brands, and often they can be installed in just a day.
Enclose a patio
Often, our homes feel smaller in winter because we aren't using our outdoor space. If your home comes with a patio, you can turn this into extra indoor space. This might sound like a lot of work, and potentially expensive, but you'd be surprised how affordable a task such as this can be if you're willing to put in the elbow grease yourself. A screened-in patio can add considerable value to your home, adding plenty of square footage in the process. This will turn it into a space you can enjoy all year round.
Build over your garage
This is another ambitious undertaking, but again, adding space above your garage can make your home look and feel considerably larger, making it more appealing to buyers. A room above the garage makes use of empty space and can act as the perfect remedy for a cramped house. This also may not be as big a job as you think it will be, as the foundations for this room will already be in place.
Remember to check your local building codes and zoning ordinances before starting your project. This will help to prevent any headaches down the line.
By introducing some of these changes into your home, you can make the most of your living space and enjoy a bigger and brighter home.