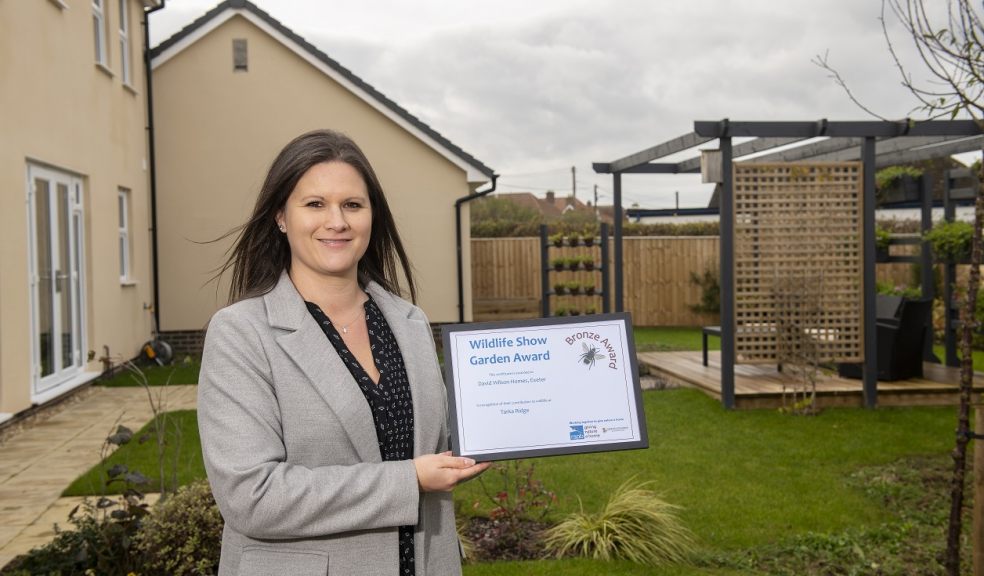 Wildlife-friendly show garden recognised with RSPB award at popular Tarka Ridge
David Wilson Homes is celebrating a special award for its efforts to embrace wildlife at Tarka Ridge in Yelland.
The five star housebuilder has been busy creating a haven for the natural world in the garden of a show home at the popular development. And now the RSPB has recognised the efforts with a Wildlife Show Garden Bronze award.
"We've worked very hard at Tarka Ridge to ensure those who buy our homes have a wonderful place in which to put down roots - but we also consider the wildlife residing here," said sales director, Nick Reid.
"Our team has worked closely with the RSPB at Tarka Ridge. This has meant turning our show gardens into brilliant homes for wildlife - and making sure our outdoor spaces are a friendly and homely place for nature to live in.
"The Bronze award recognises our efforts here, but we're not going to rest on our laurels. We'll be continuing our work over the coming months and encouraging our buyers to do the same.
"This is a wonderful location from which to enjoy the outdoor world, so our role is to protect the incumbent wildlife at the development. Among the landscaping of our award-winning show garden are numerous nature-friendly plants and shrubs, and wonderful Hogitat hedgehog houses. The results look fabulous and they provide the perfect habitat for a whole range of birds, mammals and insects."
Tarka Ridge is a collection of three, four and five bedroom homes on the banks of the River Taw in Yelland. The town of Barnstaple is only a short drive away, with a range of local shops, cafes and restaurants. Tarka Ridge is a great location for a wide range of buyers - giving them the opportunity to enjoy all that North Devon has to offer.
For more information about new homes at Tarka Ridge, visit dwh.co.uk or call 0330 057 6000.