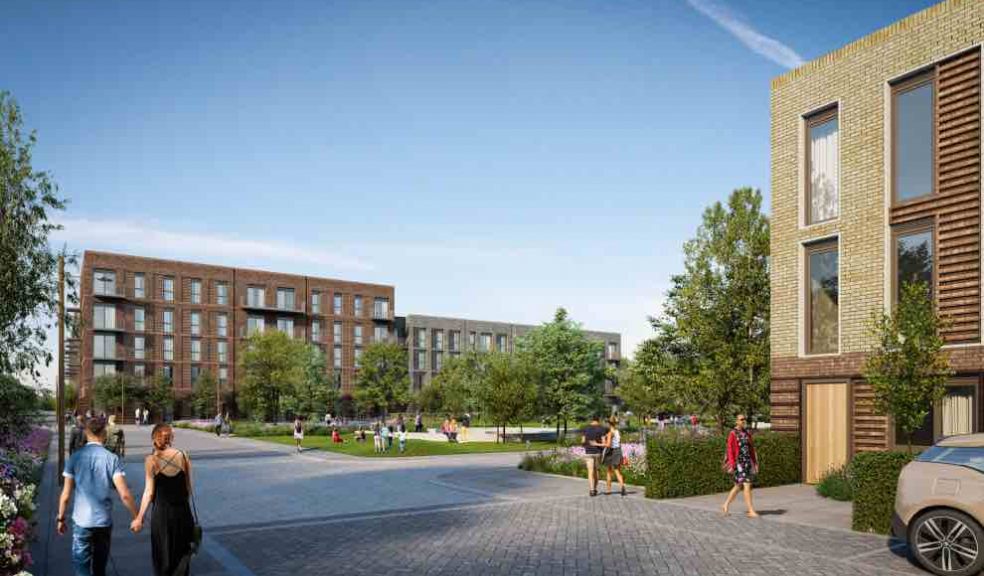 Eutopia Homes submits planning application for Exmouth Junction in Exeter
The proposed development is for the construction of 400 new residential dwellings, a 65-unit senior living with care facility, refurbishment and extension of a locally listed former water tower and new green spaces. 
The residential element will widen the choice of homes available on the edge of Exeter City Centre. The one , two and three bedroom apartments for private rent and sale and townhouses will appeal to young professionals, first time buyers, downsizers and families. 
The design of the proposal is of high quality, with the design taking inspiration from local architectural styles and the industrial heritage of the site, whilst adding a modern, contemporary feel. A generous amount of new public realm and open green space will make this development an exciting addition to the local area.
Scott Hammond, CEO of Eutopia Homes, said: '"Our plans for the Exmouth Junction Site have now been submitted to Exeter City Council. We have been through a rigorous consultation process and we are proud of the proposals we have put forward. This development will be a positive addition to Exeter. As well as the wealth of high quality homes and green spaces we have designed a scheme which looks to reduce car dominance and encourage sustainable trips through walking and cycling and car clubs. We anticipate a planning committee decision to be made late summer 2019, which – if approved – would allow work on site to commence Spring 2020".
The full planning application submission can be viewed on Exeter City Council's online planning register. The planning application referebce number is: 19/0650/OUT