Why you should visit Cambodia
You must have heard about a country named Cambodia and have even seen a picture or two here and there on social media platforms, especially of full-time travellers. However, have you ever given a thought to visiting this beautiful, small country?  before planning to visit this wonderful place, you should check Cambodia Online Visa. Well, this article is going to give you all the reasons for travelling to this beautiful country.
#1: Angkor Wat
If you have not heard of Angkor Wat, you are definitely missing out on some knowledge. It is the largest monument related to religion in the entire world. Further, for the people of Cambodia, it is their national pride symbol. Other than Afghanistan, Cambodia is the only nation all over the world that carries an illustration of a monument on its national flag.
#2: Remote Islands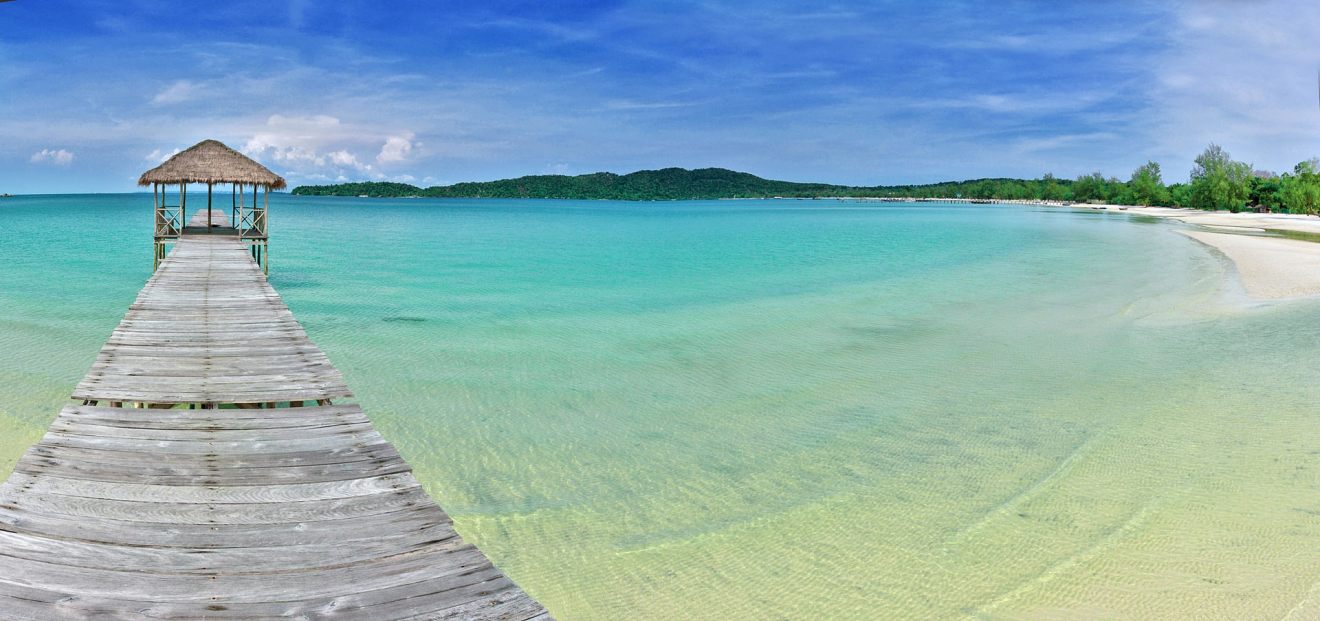 Although several travellers tend to prefer flocking the islands of Thailand, the neighbouring country of Cambodia, the islands existing in Thailand's Gulf and the ones at the southwest coast of the country are generally disregarded. This does not mean that they are not beautiful. Rather, it means that they are untouched and thus, visiting them would feel being a part of nature.     Majorly, south Cambodia consists of a number of islands, which range from beaches of KohRong, which have a charm of their own. This beach is commonly known for its nightlife, which is why travellers tend to visit and chill here in the night. Further, if you are looking for a luxurious travel experience, Song Saa is the best choice of all the islands due to the luxury that its rooms provide.
#3: Unique Wildlife
There are a number of national parks and rescue centres that Cambodia is home to due to its variety of wildlife. Among these, Sam Veasna Centre, located in Siem Reap province, provides a variety of tours of wildlife and bird, as in Mondulkiri one can see sanctuaries associated with elephants. Furthermore, there are a number of treks that one can take through the mountains situated here, that is, the Cardamom Mountains. Even here, while trekking, you can see a variety of species of animals.
Another national park is the Phnom Tamao Rescue Centre, which is located on the outskirts of Phnom Penh and provides a habitat to several animals, including gibbons, sun bears, elephants, and tigers, which have majorly been rescued from illegal traders and poachers, who would have killed them. For the same reason, some of these were even categorised to be endangered, which is why the need for this rescue centre was noted.
#4: Variety of Food
When it comes to rich culture, the most important and unique thing is the food eaten by the locals. Since every place has its own special food items, Cambodia does too. Beef as well as signature fish, Kampot pepper and crab, along with the rice and noodle dishes that the Cambodians eat everyday are the things that can make any foodie go crazy for the dishes of Cambodia. A variety of classes related to cookery and even tours of food can be availed when in this country to obtain a flavour of the nation.
#5: Art
While there is not any national gallery in Cambodia, but the art of this country is mesmerizing. Several galleries can be seen throughout Siem Reap and Phnom Penh along with the galleries that exist in the artistic capital of Kampot and Battambang. Further, in Phnom Penh, one can generally notice the works of upcoming artists at Java Café and Gallery as well as Sa SaBasaac. Another must-visit is to the Theam's House in Siem Reap.
#6: Local Markets
When it comes to any country, the first thing that travellers have in their mind is to buy themselves a souvenir. This is exactly why the next best thing that this article discusses are the local markets of Cambodia. These will not only give you an opportunity to bargain but also one to notice the beauty of the country in the early morning as well as night markets. BKK1 market, Central Market, and Russian Market in Phnom Penh have DVDs, household goods, music, clothes, parts of vehicles, as well as souvenirs. With regard to Siem Reap, the hotspots include Old Market and the Angkor Night Market.
The Bottom Line
Cambodia is a country that does not only have a rich culture, but also beautiful sceneries, especially due to its islands and jungles. Further, the villages in water make the country more mesmerizing. Among the most unique specialities of the country are its dance forms, art, food, and clothes. Last but not the least, if you are a fan of wildlife, this country would amaze you.