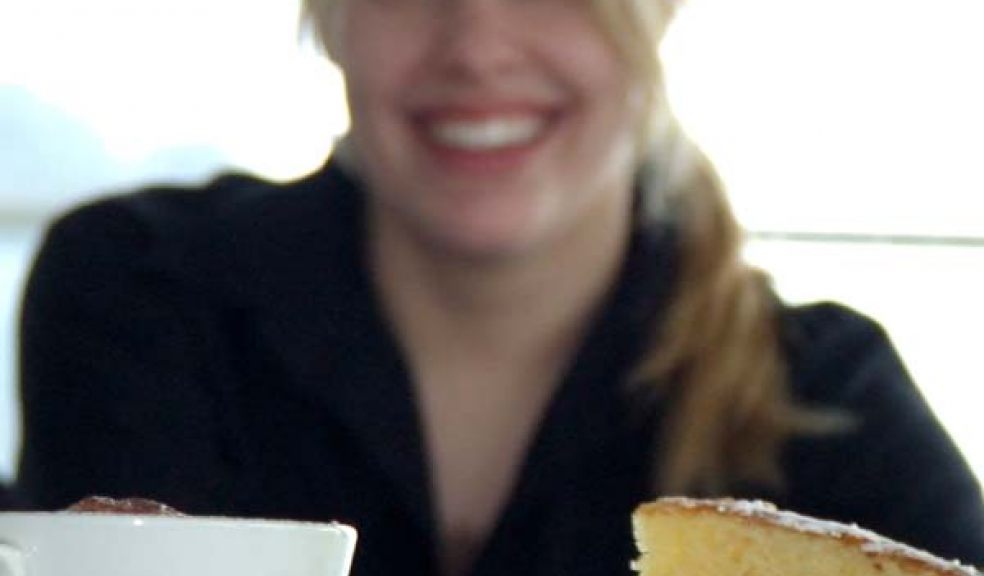 Living Coasts: things to see, things to make, things to eat…
There's a lot going on at Living Coasts this summer. Torquay's coastal zoo is small but full of stuff to see, do and enjoy. And some of the enjoyment involves eating cake…
In addition to the usual timetable of feeding time talks about penguins, seals, otters and other species, there will be extra activities on most days through the summer. The theme for the season is Dive and Flight, looking at the different ways in which birds – and mammals – use these behaviours.
If your children are feeling creative and practical then they'll be able to join craft sessions, helping staff and volunteers to make environmental enrichment – that's animal toys to us non-scientists - for playful South American fur seal pup Gemini. What's more, you'll be able to test your enrichment at the underwater viewing window and see if Gemini will play with you.
Everyone will be able to watch as enrichment including ice blocks is given to the animals by keepers at various times each week – so keep an eye out, especially on warm days. The Living Coasts education team will be holding story telling sessions out and about on site, mainly at Penguin Beach and Seal Cove – so sit down and enjoy a good story.
There will also be fun interactive games, puppet shows, on the spot quizzes and trails with themes including Dive and Flight. Look at the web site, www.livingcoasts.org.uk for more information.
And after all that you can retreat to the cool, airy café with its sizzling hot views around the Bay and indulge yourself – but in a good way! Here you can drink coffee, eat cake and feel thoroughly virtuous for doing it.
Living Coasts is a conservation charity that supports ethical trade. As part of the Whitley Wildlife Conservation Trust, which also runs Paignton Zoo, it promotes the production of food and drink that doesn't threaten either people or wildlife.
Which means you can sip your shade-grown Rainforest Village coffee from Orera, high up on the slopes of Kilimanjaro, and try your palm oil-free millionaire's shortbread made by Truly Treats, of Teignmouth. Ethical never tasted so good.
Living Coasts' Merchandising Manager Paul Bellingham: "Our Rainforest Village coffee has been very well received at Living Coasts. In fact, it has been so popular we have expanded sales and are now also serving it at Paignton Zoo.
"The blend we sell is exclusive to us. It's Kilimanjaro with a dash of Ethiopia and a hint of Brazil to give it the full body, well-rounded flavour. A blend makes a better espresso and crema than a single estate. A single estate coffee is good for filter pour and serve."
Moving from the cup to the plate, the cakes at Living Coasts come courtesy of Truly Treats, based locally in Teignmouth. Paul: "We were talking to Truly Treats about how hard it is to trace the origins of vegetable oils and they offered to change their recipe to butter – so there's no palm oil and it tastes fantastic!"
So what's the problem with palm oil? It's grown in huge plantations that have destroyed swathes of South East Asian forest. It's not the only culprit, but as a product it's high on the environmental hit-list when it comes to saving habitats and ecosystems.
Adam Emberson of Truly Treats – who has seen the shocking devastation these crops cause at first hand - adds: "In the case of the millionaire's shortbread, we couldn't find an off-the-shelf caramel that didn't contain palm oil, so we decided to make our own. It's a lot more time-consuming and involves a lot of stirring over a hot stove, but the end product is far superior to anything you can buy, and it's palm oil free! It's so tasty that we now use this caramel recipe for all of our products containing caramel."
All the cakes at Living Coasts are ethical, so take your pick. And there's more good news – ethical coffee and cake at Living Coasts doesn't cost any more than the ordinary stuff anywhere else. But when you indulge at Living Coasts you're helping to save the habitat of orang utans and tigers in Asia and colobus monkeys, serval cats and a wide range of birds in Africa. Enjoy it – they will.