Hassle-free camping: The benefits of pop-up tents
Having survived the gloomy winters inside, it is time you get out into the sun and enjoy the camping season. We know how eager you are to get a taste of that fresh mountain air again. Taking a trip into the lap of nature is the best way to destress yourself from the challenges of everyday life and return to being highly recharged.
However, sometimes camping can prove to be extremely stressful. For instance, most people dislike the hassle of pitching their tents, which can be a pushback for you to camp. Nobody wants to ruin their valuable day out by reading instructions and figuring out which pole goes where.
Are you wondering what the solution to this annoyance is? A classic and super functional pop-up tent from a reliable brand could be the best way out of this situation. As understood from the name, a pop-up tent takes no effort. All you need to do is release the band so that the tent can unfurl and pop up on the ground.
As a final step, you will need to peg it to the ground so that it does not move. You can finish setting up in a minute and have plenty of fun on your camping trip without losing time. This is an excellent option for all those minimalist campers who love to explore nature on their own or in a pair. You do not need the support of multiple people to set up your forte.
Aside from being extremely easy to handle and take down, an additional advantage of pop-up tents lies in their travel-friendly nature. This is because they are light in weight and are also easy to store. The tent's compact yet cool design ensures that you have a lot more space left in your storage for carrying all the essential supplies and camping gear.
You no longer have to worry about cutting down on the number of items you pack for your trip. While everybody likes to go minimal, we need to admit that we are used to being comfortable in our homes with every item within our reach. Thus, camping might prove difficult for people like me who need to have all their stuff around.
With the pop-up tent's compact structure, you can bring all you want and make your trip enjoyable. Who said that pop-up tents are limited to being used only while camping and backpacking? You can also use them for festivals and family get-togethers. This tent makes your events super fun and cozy.
If you are wondering about the tent's strength and whether it is potent enough to brave the elements, let us get started by telling you that these tents offer UV protection. Although they are light in weight and can be easily stored, they do not allow the blazing sun to ruin your day.
On the contrary, rainy days will not worry you either, as most of the pop-up tents come with water-resistant materials and have a thick floor that makes sure that you do not get wet. All you need to do is make sure that they are pegged on to the ground securely, and the rest will be taken care of by the tent.
Closing thoughts
We know that you are interested in investing in a multifunctional pop-up tent. But before you decide on which to buy, we advise you to think about how many people would be using the tent. If the answer is just one or two, a pop-up tent can prove very comfortable.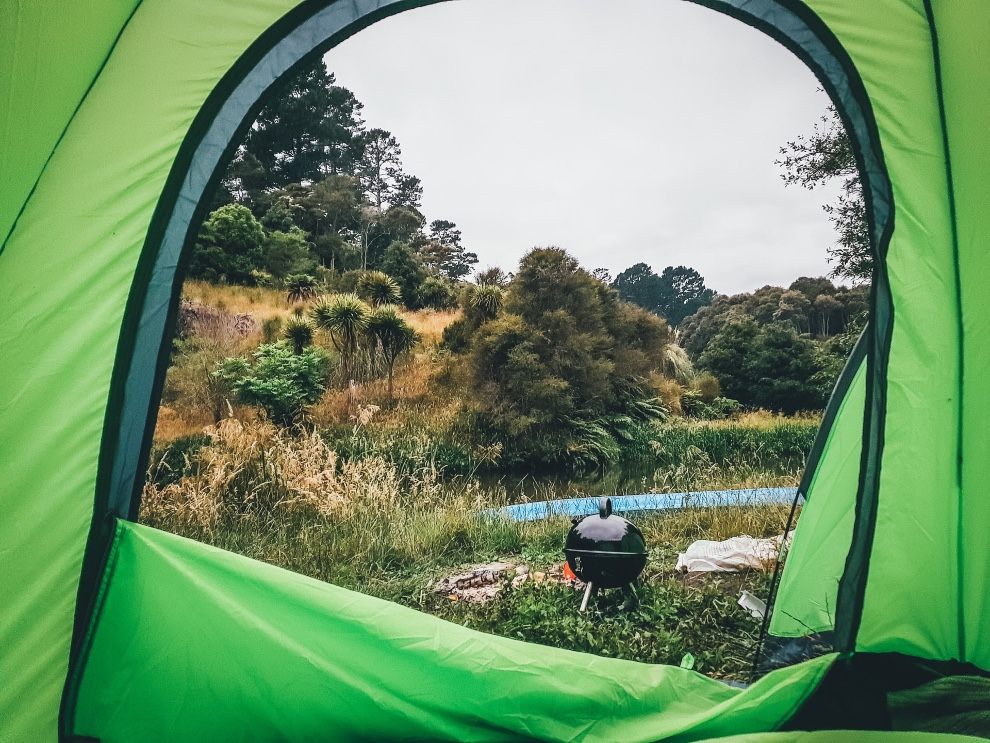 However, on the contrary, if you plan on buying one that accommodates more than 3 people, we advise you to buy a hybrid pop-up tent which comes in big sizes and has in-built lightweight poles.