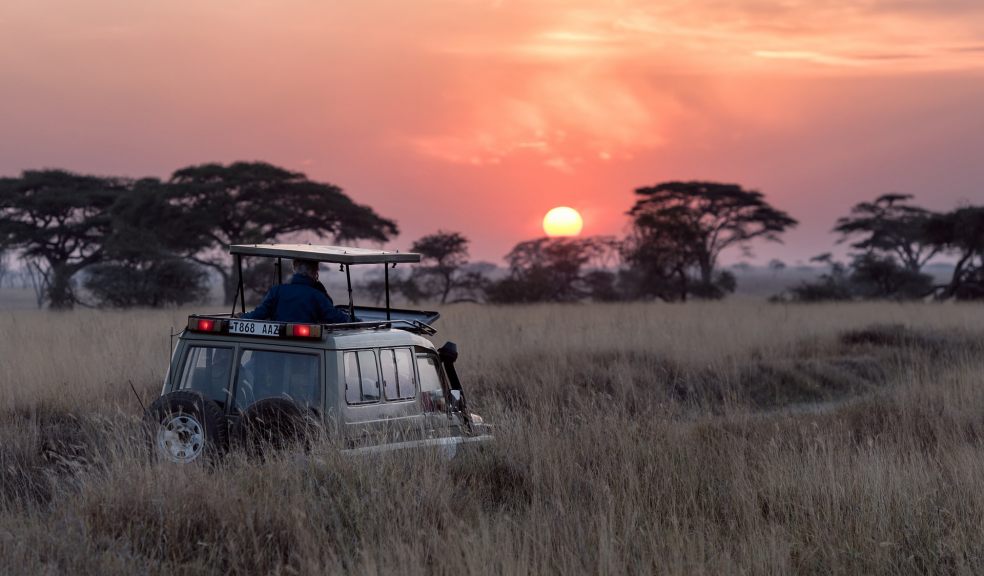 Guide to renting 4X4 cars for safari in Uganda
Uganda is fast becoming a preferred tourist destination, due to its political stability, serenity and abundant natural endowment, with a wide range of wildlife species offering an experience that is worthy sharing.
Uganda is one of the most endowed East Africa safari destinations. Most of the holidaymakers come mainly to enjoy gorilla trekking experiences. These are offered only in the country's Bwindi Impenetrable National Park and Mgahinga Gorilla National Park in addition to the big game safaris.
Uganda hosts nearly half of the 1063 mountain gorillas plus several other species of primates including the largest population of chimpanzees that make up a total of 5050. It is amazingly one outstanding destination with unique cultures and history, big game, antelopes, birds accounting for over 1080 bird species, hippos, and crocodiles.
With the abundance of wildlife and other attractions, navigating to the remotest destinations in Uganda is easier using 4x4 Safari Vehicle. Most of the routes that connect to many of the Uganda's pristine parks are not tarmacked and the terrain is rough with pot holes. Considering the nature of terrains, our 4x4 Safari Cars serve the best purpose on your Uganda safari holiday.
The information below is aimed at helping you get to know the important things you need to know to get around with ease. This information helps you to know the nitty gritty of hiring a 4x4 car in Uganda.
Why You Should Rent a 4x4 Car for Safari?
The advantage of using 4x4 Safari Car rental is that they come when they are well serviced. This allows you navigate through any kind of rough terrain on Uganda safari tour. While at the park exploring wildlife on a game drive, cases of being stuck will not be part of you that is why we recommend 4x4 rental cars for your next Uganda road trip.
For a test of time, travelers who have traveled to Uganda have not been disappointed when it comes self-drive or guided safaris in Uganda using excellent 4x4 safari car rentals. Great 4x4 cars offer the best option for you to have a lifetime experience and essentially, if you choose to hire a car with a professional safari guides or drivers, you will get introduced into the wilderness in a unique way.
What are the Best Vehicle Options?
When it comes to Uganda car rental, 4x4 safari vehicles stand out among the most reliable options to use. Most 4x4 cars for hire are suitable for self-drive, guided tours, family trips, city tours, conference, group safaris and many other kinds of travel. Top rented 4x4 Safari cars for you to have a smooth navigation during Uganda holiday range from Toyota Rav4, Super Customs, Land Cruiser with pop-up roofs to Land Cruiser with rooftop tents.
4x4 Toyota Rav4
Toyota Rav4 is a top requested among our comfortable 4x4 rental cars for safaris in Uganda. This is affordable, compact but comes with enough space, FM radio, capacity of 4 to 5 people, fulltime 4x4 wheel drive and available in manual and automatic transmission. It is the best to hire if you plan to go self-drive Uganda, city tour, business, conference among others.
4x4 Safari Land Cruiser
When it comes to comfort, fulltime 4x4 Safari Land Cruiser never disappoints. Our Safari Land Cruisers come with adequate room for your luggage and legroom.
4x4 Land Cruiser Prado
Fulltime 4x4 Toyota Land Cruiser Prado with excellent amenities, pop-up roof for clear view of wildlife. This category is ideal for self-drive and other tours and accommodates up to 5 visitors.
Safari Van/Mini Van
Book Safari Van for your trips in Uganda and you won't have any regrets. This comes with incredible features especially pop-up roof for best game viewing in savanna parks like Kidepo Valley, Queen Elizabeth National Park or Murchison Falls National Park.
Nissan Patrol
Go Uganda safari holiday in a unique style using a comfortable Nissan Patrol. This is perfect if you plan to go self-drive tour in Uganda. You can hire automatic transmission model equipped with diesel engine, well-serviced and also comes with air conditioners.
Other best land cruisers include Land Cruiser V8, VX, GX with pop-up roof; Land Cruiser with roof top tents, 2 rooftop tents Land cruiser with capacity of 5 people.
Conclusion
With open roads and amazing attractions, Uganda is one of the best travel destinations you can explore and renting a 4x4 car is the ultimate way to travel this beautiful East African country.
Though renting a car in Africa is different than many other countries, with the above tips and information you will get to explore Uganda like a pro.