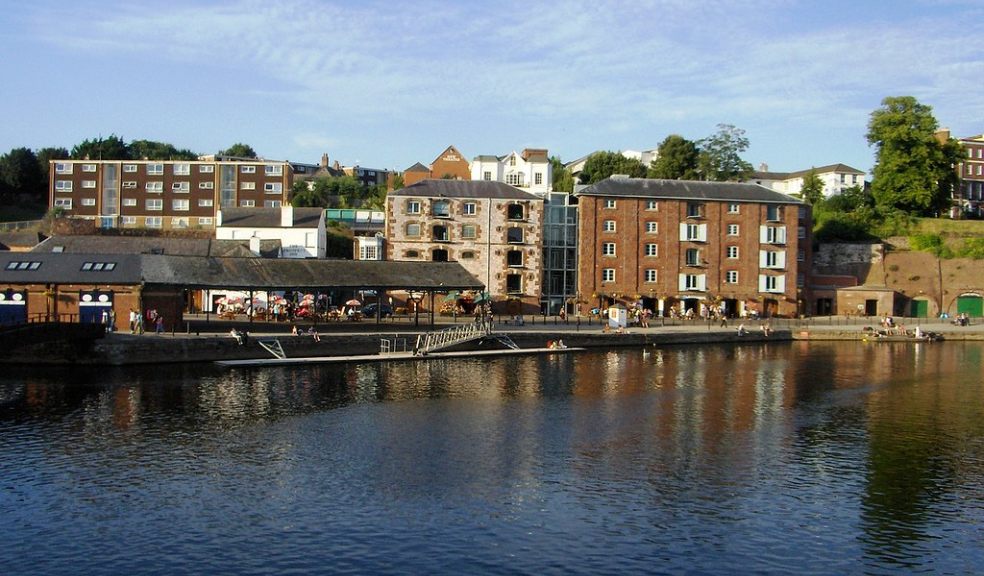 Guide to the 5 Best Family Adventures in Exeter
Exeter is a charming ancient city lying along River Exe in the southwest part of England.
It's now well on the way to becoming a miniature version of Bristol, with beautifully restored historic quayside and lots of family-friendly attractions.
While Exeter is a busy city with lots of things going on, it can also make for a perfect place to relax with the family and get away from the chaos of daily life.
So, here's your guide to the best family adventures in Exeter.
Visit the Royal Albert Memorial Museum
One of the most popular attractions in Exeter is the Royal Albert Memorial Museum and Art Gallery. Therefore, it should be one of the first places to visit, especially for families with little kids. This world-class museum features stunning displays and art galleries, including world-class exhibitions that even Eton College students would appreciate.
The fascinating displays of the Royal Albert Memorial Museum reveal the rich history of Devon and Exeter and their global connections. There are also exotic birds, animals, and insects that delight kids of all ages. Meanwhile, the world cultures galleries section is very educational, displaying incredible items collected worldwide. It takes visitors on a voyage of discovery from pre-history to the modern-day, not only from Exeter but around the world as well.
The Royal Albert Memorial Museum is open from Tuesday to Sunday, from 10 AM to 5 PM. It's closed during Mondays and bank holidays. Admission is free except for ticketed exhibitions and events.
Take a Walk Through Mincinglake Valley Park
If you love taking family walks, head to Mincinglake Valley Park. Formerly a waste tip, it's now a protected area with lush woodland and rich in wildflowers, butterflies, and other insects. It's a great place to enjoy scenic hikes, extending down from Stoke Hill between Mile Lane and Mincinglake Road. The park also caters for families who enjoy hillier walks, with stunning views towards the estuary.
Mincinglake is derived from the old English word that means "nun's lake". That's because the lake was formed several hundred years ago in the order of the nuns from the nearby St Katharine's priory. The nuns decided to build a dam across the stream to create a large lake, which was used to power a water mill close to the existing orchard at the southern edge of the park.
The Mincinglake Valley Park is an incredibly relaxing place to stroll while enjoying the abundant wildlife along the way. It's also comfortable enough for the kids to walk on, with green lanes and footpaths. The lower portion is wooded, while the upper part consists of meadowland rich in wildflowers. The park offers easy access to visitors by car, and access is either from Stoke Hill or Calthorpe Road.
Check out the Exeter Christmas Market
Exeter's Cathedral is famous for its Christmas Market. In fact, it's been awarded the Best Event finalist during the 2018 and 2019 Exeter Living Awards. Visiting Exeter's Christmas Market is highly recommended when it comes to fun family breaks on Christmas.
The most convenient way to visit Exeter on Christmas is to take a coach tour down the UK and explore the rest of Exeter afterwards. It's especially recommended for families with little kids. You don't have to worry about booking your accommodations separately with a coach tour since they are already included in the package. If you want to experience the vibrant Christmas market of Exeter, book the South Devon Turkey & Tinsel & Exeter Christmas Market. This tour will take you to the picturesque seaside resort of Babbacombe and other beautiful places along the road as you make your way to the historic Exeter Christmas market.
The vibrant Christmas Market of Exeter is a delightfully atmospheric market with stalls displaying a wide range of crafts, gifts, seasonal foods, and drinks in a festive labyrinth of winding lanes, often accompanied by live entertainment.
Make Memories at the Donkey Sanctuary
Your family break to Exeter won't be complete without a visit to the Donkey Sanctuary. The sanctuary is located in a tranquil corner of the Jurassic Coast close to Sidmouth. Here, your little ones can interact with the resident donkeys and learn more about these cute creatures.
The resident donkeys are all eager to meet and interact with people. You are free to discover everything that the sanctuary has to offer. It's open all year round, regardless of the weather. The sanctuary provides fun activities, hiking trails, exciting talks, and so much more! You can also choose to adopt a donkey by paying for an adoption pack. Your donation will be used to buy food and medicine for the animals, pay for vets, and more. Most importantly, the funds will be used in rescuing some donkeys from helpless situations.
The Donkey Sanctuary in Exeter was established in 1969 by Dr Elisabeth Svendsen to improve the fate of donkeys worldwide. It's a large and complex charity that offers a wealth of knowledge and experience, encouraging people to help donkeys and mules worldwide.
Watch the Sunrise whilst Camping
Camping is one of the most cost-effective and fun ways to enjoy your family break in Exeter. You will find numerous camping and glamping sites conveniently located near Exeter that offer a wide range of camping facilities, such as the Sunrise Camping at Penhill Farm.
There are not too many camping locations within the centre of Exeter, but if you want to be close to the city's fascinating historical attractions and shops, you will find plenty of camping sites based on the outskirts and are within easy reach of the city centre. Most of the holiday parks close to Exeter are in stunning surroundings with easy access to the lively city centre, either by car or rail. So, there's really no need to plan trips abroad when you have such beauty at your doorstep.
Camping in the surrounding areas of Exeter offers an excellent chance to experience the stunning countryside while being close to the attractions and amenities of the city. Many of these camping sites are also pet-friendly, so you have no excuse not to take your furry friends with you on your family break in Exeter.