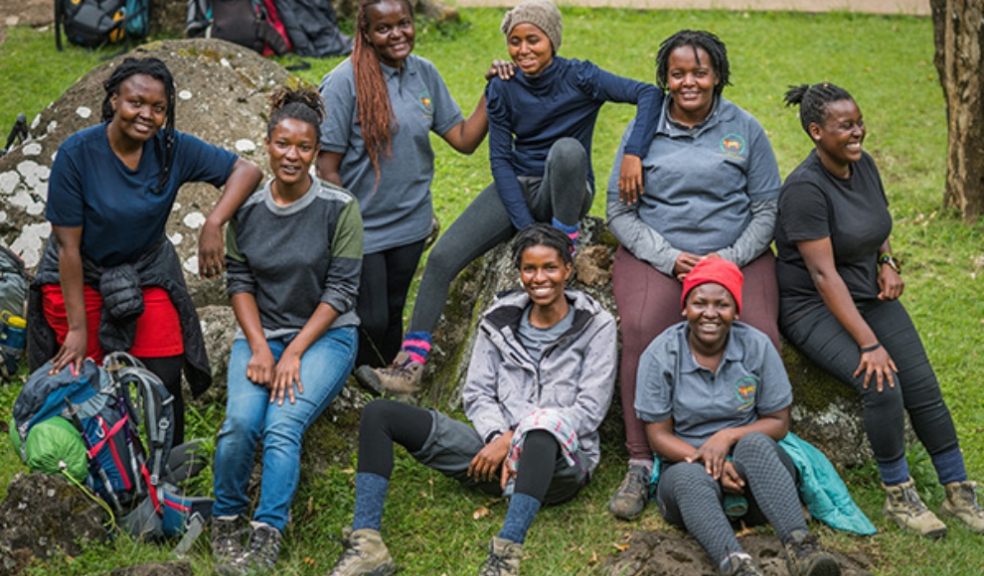 Exodus Travels and The Mountain Lioness Scholarship
Tanzania is one of the world's poorest countries, and the popularity of Mount Kilimanjaro as an international tourist destination generates an estimated US $50 million in revenue annually. Every year around 50,000 tourists climb Kilimanjaro, but their journeys are only possible thanks to a select group of mountain guides and porters. Helping the tourists reach the summit, they're knowledge, expertise and unfailing desire to succeed is transformative.
About Kilimanjaro treks
As the world's tallest freestanding mountain, Kilimanjaro is a true sight to behold. It's volcanic peak towers almost 5km above the hot dusty plains of northeast Tanzania. And the jagged glacial peaks, which frame the gaping Kibo Crater, support a year-round covering of snow. It takes at least five days to climb Mount Kilimanjaro, however, a minimum of six days, and ideally seven or eight offers a far better chance of reaching the top.
But for all its majesty and awe, it is not to be underestimated. It requires a fair degree of fitness and determination to climb Kilimanjaro and it cannot be summited without mountaineering experience of expertise, which is why the guides and porters from local communities are essential.
Despite their vital role, only 18% of guides are women and local women are still struggling to be recognised for their skills to become professional porters and guides on Mt Kilimanjaro, and that's why Exodus Travels launched their Mountain Lioness Scholarship in March 2020.
Mount Kilimanjaro - Exodus Travels
About the Mountain Lioness Scholarship
Exodus Travels has been creating and curating walking holidays around the globe since 1974. With a special emphasis on responsible tourism and sustainable travel, they want to improve the lives of the locals in the countries they travel to, which is where the Mountain Lioness Scholarship comes in.
To celebrate the remarkable female porters and to inspire other women to get their qualifications to climb to the roof of Africa, Exodus Travels is committed to sponsoring 30 women over the next three years through the scholarship.
The scholarship itself was named after Lucia Kivoi, nicknamed "lioness", because of her pioneering spirit as a Senior Guide and woman who helped to spearhead the acceptance of female porters on Kilimanjaro. Just 10 years ago there were no female porters of guides on the mountain, but now numbers are slowly climbing thanks to the courageous, female porters that defy social stigmas to work alongside their male counterparts on Kilimanjaro.
In Tanzania, the Swahili word for "porter" is "Ngumu" which literally translates to the word "tough". And this is exactly how female guides are. Carrying the same 20kg weight as male porters, female guides are proving they are more than capable of the role.
Covering Mountain Ecology, First Aid Emergency Care and Wilderness Rescue, this training provides women with the essential guiding skills to become fully certified. And given that many women in the communities surrounding Mt Kilimanjaro struggle to stay afloat, with a high number of young single mothers and widows in Tanzania, a career as a porter can provide a lifeline to not only the women and their families, but the wider community too.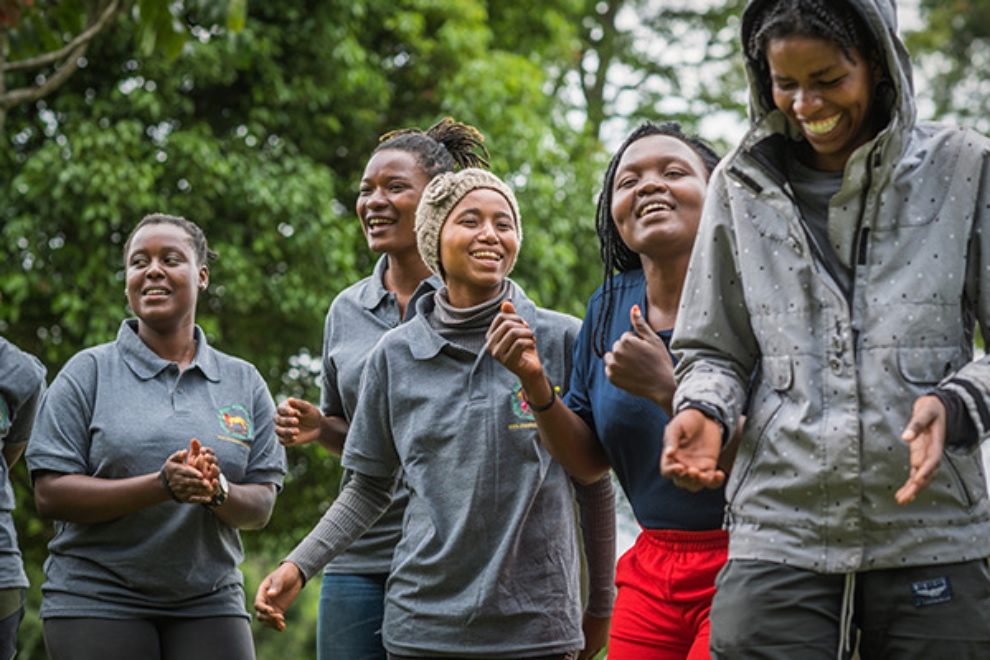 Talking with one of the newly qualified lionesses, Kitaba Wadia Kapanya, she's explains, "I hope we will be seen as an inspiration to other women in the local community and encourage them to follow their dreams of becoming a mountain guide". Kitaba smiles and continues, "They've all closely watched our journey from the first days of training right through to our last day before our Graduation Ceremony – and you can see that a lot of these women are now motivated and have the confidence to follow our lead. I hope these women get the same opportunity through the scholarship. Being a porter or mountain guide was always seen as a man's job, but I think this is about to change."
Nambeke Agustino Kundaha, another one of the Mountain Lioness awardees echoes Kitaba's comment by explaining, "I believe the Lioness Scholarship programme will help change opinions on gender equality in Kilimanjaro. Even though the number of female guides is still relatively low, I think the success of this programme will persuade women to apply and I have no doubt that one day, there will be an equal number of male and female guides on the mountain."
These women provide a shining example to others in the communities surrounding the base of Kilimanjaro that anything is possible. Whilst Exodus Travels is leading the charge in using female porters, there are many operators who are still only employing men – so there is still a long way to go. But, given the strength and determination of these women, in another 10 years, we're sure to see the balance redressed.
Mtaka kilicho mbali hukitembelea  - One who wants what is far away walks to it.