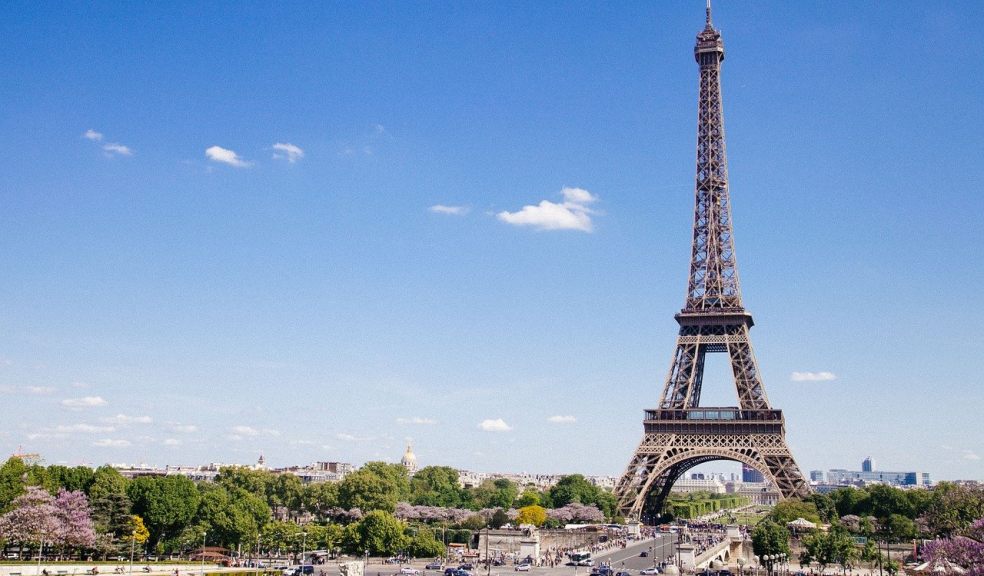 Can I travel to Europe from the UK?
Europe is a beautiful continent with countries of varied diversity, culture, and attractions. With the situation of the global pandemic, the tourism in Europe had almost paused but with the improvement in the situation, the government of EU has relieved several restrictions and opened the borders to visitors. However, there still continue to be certain guidelines that must be followed in order to enter Europe.
Travelling to Europe from the UK has several restrictions as well. So if you're planning to visit the continent as a Briton, you must first understand these restrictions and requirements. Furthermore, there may be a few countries that wouldn't welcome you. You must be well-aware of these as well. In case you don't know about the process that you must follow for visiting the country, you may check here. In this article, we're going to tell you everything you need to know about travelling from the UK to Europe. So without further delay, let's dive right in.
Vaccination Status
British people are allowed to visit Czech territory without the requirement of testing and quarantine and this is only applicable if they're vaccinated fully with one of the authorized vaccines by EMA. These include Johnson & Johnson, Oxford AstraZeneca, Moderna, and Pfizer BioNTech. Also, the travellers who have developed immunity against the virus due to their previous illness from COVID are also exempted from these requirements. However, both these categories, fully vaccinated and COVID recovered, are required to demonstrate a medical certificate that is issued by the NHS and is equally valuable to the EU Digital Covid-19 Certificate.
Cyprus  allows fully vaccinated Brits to enter the country without the requirement of testing and quarantine. Similarly, if you want to visit Denmark, you will be required to be fully vaccinated or you should demonstrate a negative PCR report of a test taken within 3 days prior to departure or have recovered from the virus. Similarly, France and Finland allow fully vaccinated individuals while France considers those previously infected. Fully vaccinated means the person travelling is required to have received two doses vaccine authorised by the French Health Authorities and Finnish Health Institute respectively.
If you were vaccinated with the last dose more than 14 days of arrival to EU, you can also visit Greece without the requirement of quarantine or testing. Otherwise, you will be required to show a proof of recovery from COVID within 30 days of arrival to the nation.
Testing Requirements
All travellers who aren't fully vaccinated and travelling to the European nations must be tested, whether upon arrival or prior to departure.
Unvaccinated Britons can visit Greece if they demonstrate a negative report of PCR test that is taken within 3 calendar days before travelling or an antigen test taken within 24 hours. Further, Italy has also removed its 5-day self-isolation need for Britons if they present a test taken within a day of arrival.
The authorities of Croatia, however, permit unvaccinated Britons to enter the country if they have an antigen test result taken within 48 hours or a negative PCR test taken within 72 hours prior to arrival. The same is the requirement for Ireland. However, in Ireland, if you fail to adhere to this, then you will be required to be quarantined for 14 days and get tested after arrival.
If you are unvaccinated, then you must follow the double testing requirement to enter Cyprus. The first test must be taken within 72 hours of arrival and the second upon arrival. Also, till the time you receive your second test result, you will be required to be isolated.
The rule of testing is also applicable to the unvaccinated Britons travelling to Spain and Portugal. However, you will be required to get a negative PCR test for Spain since antigen test is no longer accepted.
Quarantine Requirements
If you're travelling from the UK to Austria, you'll be required to self isolate for 10 days. If you take a test on the 5th day of your arrival, you're allowed to end the quarantine. For Germany, you must follow quarantine requirements irrespective of your vaccination status. However, if you follow EMA guidelines for vaccination, you can get tested on the 5th day to end the quarantine. For France, you must either quarantine yourself for a period of 7 days or get tested upon arrival. On the other hand, for Finland, you cannot travel to the nation if you aren't fully vaccinated. Lastly, Belgium requires the unvaccinated travellers to get double testing as well as undergo the period of quarantine of 10 days. The testing should be done on 1st and 7th days of arrival.