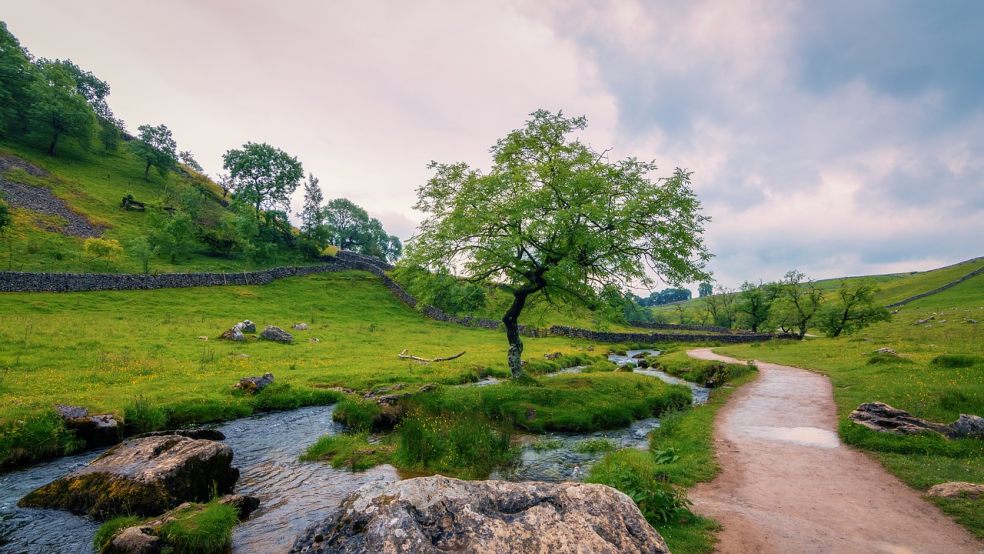 The Best Holiday Locations in Yorkshire
Yorkshire is the British county defined by its luscious peaks, rugged coastline, and sprinkled with cultural hubs. This is a brilliant location to spend a weekend away with old school friends, a week with family or even take a longer period of time to truly explore what Yorkshire has on offer. From York Minster to renovated industrial buildings - there is something for everyone within this northern gem, and you'll find the people some of the most hospitable and welcoming people on these isles. 
Scarborough
This stunning seaside town retains Victorian charm and oozes nautical splendour to all its visitors. You can spend sunny afternoons climbing the stone steps up the Scarborough's historic castle and gaze down at the holidaymakers swimming and surfing in the crystal waters. Explore kitsch cafes and shop for some local crafts while you are staying in Scarborough - this is one of the most relaxing places to embrace the peaceful sea breeze and take a step back from the stresses of modern living. This is also a destination that is great for kids, offering the award-winning Scarborough Sea Life Sanctuary where you can meet penguins and fish from across the planet.
Leeds
Dynamic, energetic and fiercely independent - Leeds is everything you could ever need from a city break. Gothic architecture meets industrialism within its vibrant heart, and you will never be short of restaurants, bars or clubs to frequent. Leeds has a rich cultural history and is a brilliant place to truly understand the ethos that flows through Yorkshire. 
Located in West Yorkshire, Leeds is only a ten minute train ride from Saltaire, a stunning historic town that is home to the recently converted 'Salts Mill' which now functions as an innovative hub for arts and culture, it is a great place to acquaint yourself with Yorkshire-based artists including David Hockney and Simon Palmer. If you are interested in more contemporary sights of West Yorkshire, take a detour to Bradford to find the Peace Museum, National Media Museum and some of the best restaurants in the region.
The Yorkshire Dales
Finally, if you are dreaming of an adventure filled with breathtaking walks, cosy pubs and that all important fresh air, the Yorkshire Dales are the best choice for you. Explore waterfalls, forests and historic country towns at your own pace. There is no shortage of holiday accommodation to choose from and it's all extremely reasonably priced. One option are lodge holidays in the heart of picturesque Wensleydale. These promise an unforgettable experience while you are exploring the Dales and the natural splendour of Yorkshire. 
One of the most accessible highlights of the Yorkshire Dales is Malham Cove, contrary to the implications of this natural beauty's name, Malham Cove is a land-locked waterfall which offers a bountiful choice of walks and wonderful views. It is visited by thousands of tourists each year and a guaranteed crowd-pleaser for family and friends of all ages – kids may appreciate that this is where a scene from Harry Potter was filmed!
From beaches to mountains, Yorkshire is one of the UK's hidden treasures and there are stunning sights and thrilling adventures for everyone who visits. With this advice, you'll know just where to start.