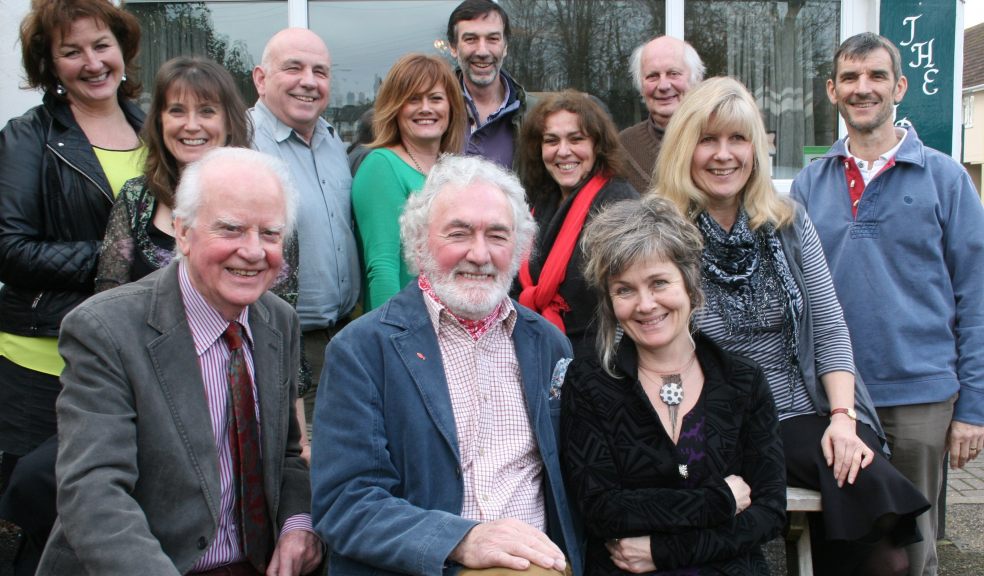 Art Project aims to raise profile of local artists and funds for charity
Art, charity and travel have been combined in a unique collaborative project launched by Woodbury-based Jeremy Jackson, whose illustrious career as an artist, writer and honorary pastor and former public relations executive spans 30 years. Despite retiring six years ago, flamboyant Jeremy is far from taking it easy and his latest new venture combines two of his greatest passions – paintings and people.
As well as supporting a charity that helps orphaned and abandoned children in Tanzania, philanthropic Jeremy has now launched a new commercial business that will help raise funds for people with ear disease and deafness in Nepal. The new venture, AventArt, will see Jeremy partner with gifted British artists across the UK to not only raise their profile but also much-needed money for the needy.  The first seven artists signed-up are all based in Devon & Cornwall.
Jeremy says: "I want to showcase the high-quality work of living artists; whether amateurs who wish to move into a professional status or more established artists seeking wider notability. AventArt is set to create a real buzz in the world of fine arts that will benefit many. It will inspire and delight – we are in the business of celebrating beauty – beauty of the human spirit and of the world around us."
Jeremy's latest project was, in part, inspired by local anaesthetist Charlie Collins who is raising money to pay for a hospital for the EarAid charity in Nepal. Jeremy, whose fundraising ventures have included a walk from Exeter to Land's End and, is a great believer in business giving back to the community. He says: "I felt I couldn't ask for any more sponsorship, so really another walk was out of the question. So I decided instead to start a business which will be a commercial enterprise, with a percentage of the revenue going to charity."
In a further development of the AventArt brand, two of the artists to join the project, Devon-based Peter Goodhall and Rebecca de Mendonça, are hosting a series of painting breaks in Italy during June and July this year.  Rebecca, from Exeter, and Sidmouth-based Peter are both experienced tutors who will be helping their students to brush up on a range of techniques, whatever their ability.
Each tutor will provide four hours of structured tutorial sessions each day in the stunning UNESCO World Heritage city of Ferrara. Students will paint alfresco in the cool of the delightful hotel courtyard as well as having the opportunity of exploring the city, taking sketch books and boards to draw and paint new and exciting locations as the fancy takes them.
Rebecca has worked with some highly creative people, on some fascinating projects. These include sculpting the famous ceiling in Harrods' food hall and producing work for Warwick Castle museum and Madame Tussaud's.
Peter works from his studio located on a Devon cliff-top; an idyllic and inspirational setting for his specialist art. His oil paintings of nudes in water concentrate on the sensual forms and patterns trying to capture the shimmering movements before they disappear.
To find out more about the artists go to www.aventart.com. For full information about painting breaks visit: www.aventholidays.com or email Liz at: enquiries@aventholidays.com