5 ways to make your Spanish vacation meaningful
Spain is a beautiful place to spend your vacation. It has the best festivals, idyllic coastlines, and a warm climate, making it a popular travel destination. Whether you'll spend your holidays or your longer summer vacations here, you can make it more meaningful through the following activities:
Learn Spanish
The first is to learn Spanish, a language that half a billion in the world speak. This means you can make friends with many people worldwide, especially if you visit Spain. Although you can take a Spanish vacation even without learning their language, it's still best to do so. That way, you can enjoy more of your stay since you can easily mingle with the locals.
If you want to make your trip more meaningful, learn Spanish in Spain. That way, you can personally learn the language from native Spanish people. And, after every lesson, you can immediately use what you know because you can communicate with the locals. What better way to understand their culture if not learning their language? For more details, you can check tlcdenia.com.
Enjoy The Tapas Culture
Another way to immerse yourself in their culture is to eat like a local. One of the most famous foods known in Spain is tapas. These appetizers can be hot (battered, fried baby squid known as chopitos) or cold (mixed olives and cheese). You can eat them in local bars and tapas-style restaurants, wherein you can select various options depending on your taste buds.
But generally, you can receive free tapas in some parts of Spain whenever you're ordering a drink. You can combine wine and tapas as they go together perfectly. They come in a sizable portion of food, like olives or small sandwiches. Thus, you can delight yourself with their free tapas if you're saving money or you're not a heavy eater.
Meet the Locals
Your Spanish vacation won't be meaningful if you don't talk to the locals. Through simple conversations, like asking for directions, you can use the Spanish lessons you've learned, allowing better communication. You can also learn about the local customs by interacting with them; they'll be more than willing to teach you their traditions and practices as long as you show interest.
Also, by meeting the locals, you can get a new perspective about other cultures. You may see that your norms may be similar to theirs while others are foreign to them.
Eat with them, chat with them, and laugh with them. This will give you a more fun way to enjoy your vacation. With such, you can also learn about local spots that tourists may not be aware of.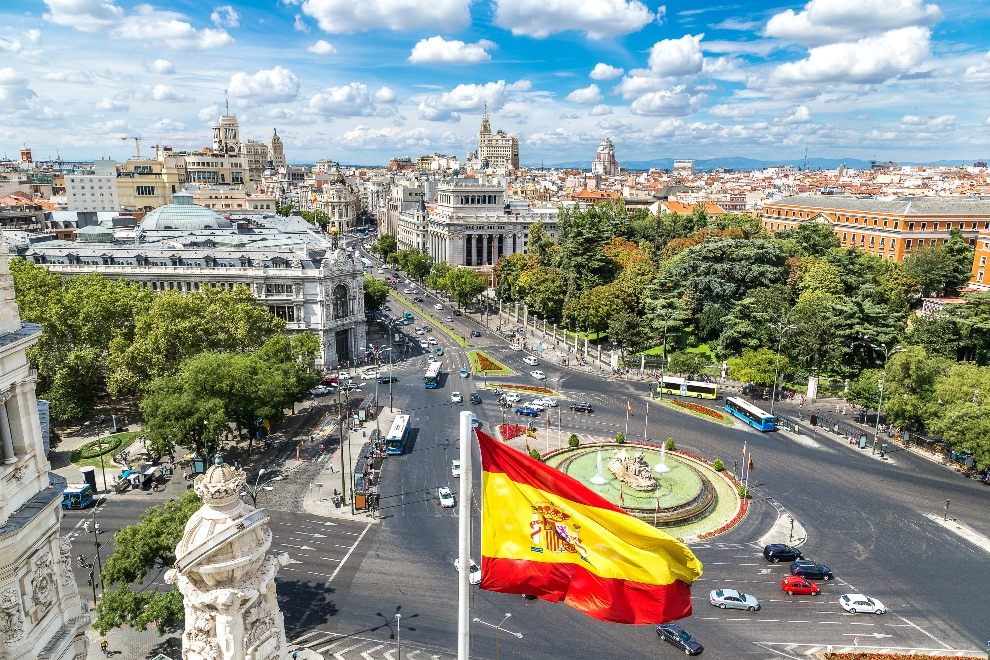 Visit a Charity
In addition, you could learn that not all families in Spain live a luxurious life. Some have little to the point that they need assistance from the community. And, what better way to make your trip meaningful than to volunteer and help a local charity or foundation.
You can find many volunteer opportunities that have different causes. While others are into environmental objectives, some focus on helping others. Depending on how you want to help, you can find a charity of your liking.
Also, depending on your availability, you can find foundations or charities that allow weeks to a couple of months of volunteerism.
Helping a cause doesn't only involve cash donations, but your presence and your non-monetary contributions are much appreciated, too. If you have skills or talents to offer, then you could share these with them. For instance, you could teach them the English language or others you're good at.
Travel the Best Places in Spain
Of course, your Spanish vacation won't be complete without visiting their famous tourist spots. Here are some of them:
El Rastro: Go to this most famous flea market in Madrid to buy souvenirs–records, books, and antiques.
Extremadura: This is another place in Madrid where you can see the cherry blossoms in spring. You can also hike in the Sierra de Gata mountains and Monfrague Natural Park.
Ribera del Duero: Go wine tasting in this place where you can find 22-hectare vineyards.
Toledo: If you're a history buff, then this historic city of Toledo is for you. In here, you can see the streets where Jews, Arabs, and Christians lived alongside each other. Thus, it's best known as the melting pot of cultures.
Segovia: To see the masterpiece of Roman engineering known as the aqueduct, head north to Segovia. You can also find the inspired Walt Disney medieval castle here.
Conclusion
Regardless of how you want to spend your Spanish vacation, you can find one that's meaningful and unforgettable. You can find various places to visit in this beautiful country and there are many activities you can enjoy, too. Whether you want to hike or visit charities, Spain has it. You can also make it more exciting by learning Spanish. That way, you can tour like a local.