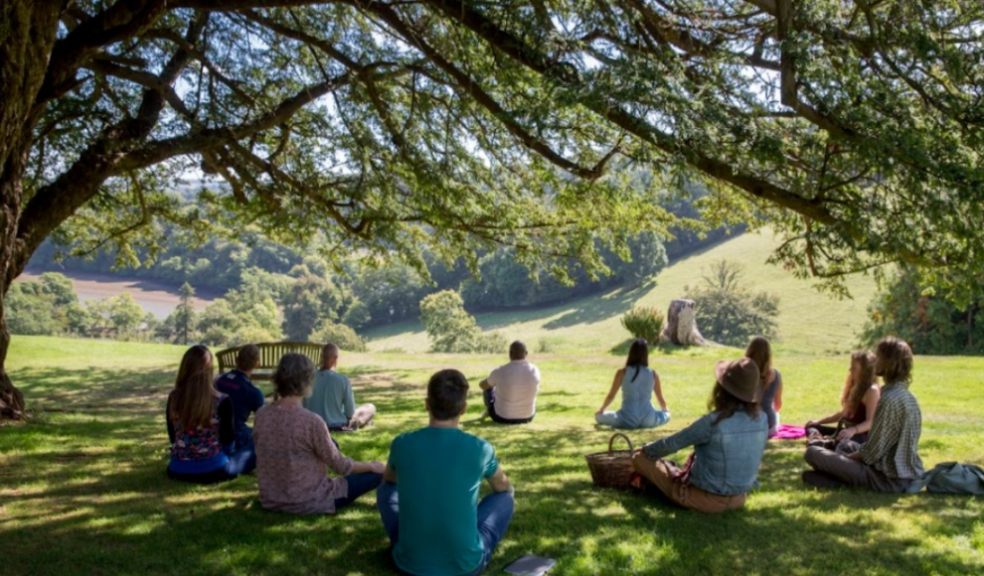 New Devon retreat venue to offer 'rewilding burnout breaks'
A new venue is to open in April hosting mindfulness retreats specifically for deepening a connection to nature and tackling the effects of stress and burnout.
Retreats incorporating nature's ability to comfort and heal will take place at The Coach House on The Sharpham Estate, world-renowned for its high-quality cheeses and wine, making a stunning setting beside the River Dart near Totnes, South Devon.
Part of the estate is being rewilded and Coach House retreatants will be invited to uniquely experience and explore the fields being restored to nature, performing mindful tasks and nature practices that will deeply connect them to the land.
'It's long been known that re-connecting with nature has the power to heal and help us come back to ourselves, and these retreats will take this a step further - offering participants the opportunity to rest, rejuvenate and get their hands in the soil'. said Ben Ballard, Programme Manager at The Sharpham Trust.
'The benefits of mindfulness practice and of connecting with nature are well-proven,' said Coach House manager Patti Summerville. "These new retreats give participants time out on the stunning Sharpham Estate to discover nature as our true home".
Coach House retreatants will also be helping to grow organic food in the Walled Garden – but they'll also be tasting it too. Lots of the vegetables served to retreatants are grown at Sharpham by Head Gardener Bryony Middleton with the help of previous guests, so participants undertaking mindful gardening tasks will be joining in a cycle of abundance!
The new Coach House building offers 4 and 6-night nature-based retreats where participants stay full board in single rooms, experiencing daily nature connection practices on the stunning Sharpham Estate, mindful gardening in an 18th century Walled Garden and the chance to explore and meditate alongside the charity's rewilding area.
https://www.sharphamtrust.org/mindfulness-retreats/coach-house
The Coach House will also be hosting Sustaining Ourselves retreats designed to support sufferers of stress and burnout. https://www.sharphamtrust.org/calendar/retreat/sustaining-ourselves
The Coach House (https://www.sharphamtrust.org/mindfulness-retreats/coach-house ) joins a portfolio of Sharpham Trust retreat venues that are helping people discover mindfulness in an incredible natural setting including The Barn, Sharpham House and Woodland Retreats.