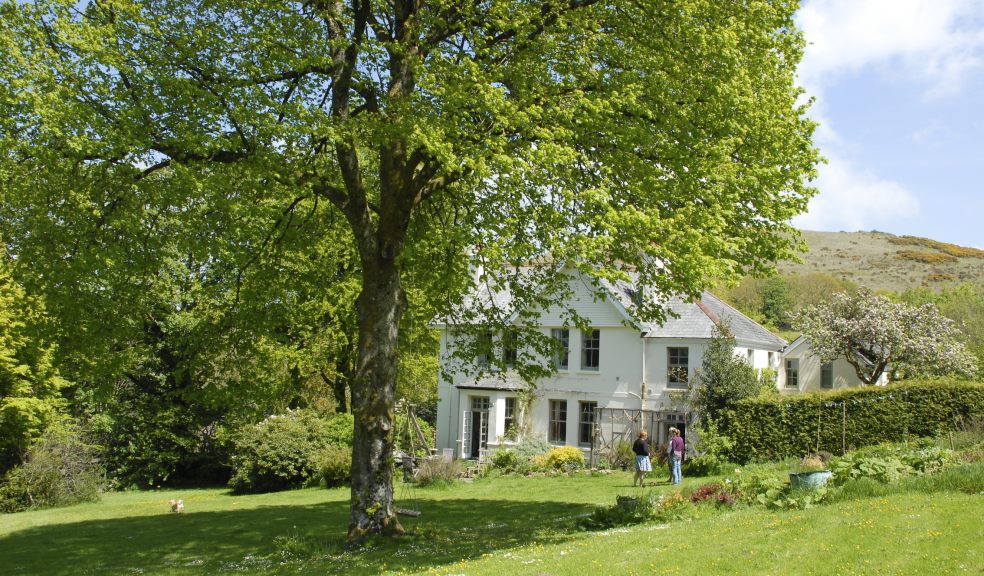 New Devon venture offers holiday breaks with a literary twist
The Reading Room Devon is running a series of one- and two-day courses that look into Devon's literary links. These reading retreats can also involve staying overnight at Greenbank, a farmhouse B&B overlooking Chagford on Dartmoor.
Set up by two English literature lecturers the reading holiday idea came about following a busy day in the classroom.
"We realised that what we loved about teaching was the endless sense of discovery," says Leah Varnell, one of the pair behind the project.
"It seemed to us that once people leave school, or perhaps university, the day to day challenges of work and family life takeover and that time to develop an understanding of books is lost. We hope we can help reconnect people with their love of literature and encourage people to get into learning again."
With 20 years of teaching experience between them Leah and fellow English lecturer Naomi Ziewe Palmer decided that they wanted to take learning out of the classroom and give people the chance to share and explore literature as they might in a book group but with a slightly more academic push.
"We hope we can offer people a chance to reconnect with that spirit of learning, a chance to connect with a book on a level that goes a bit further," says Naomi.
"Our courses should stretch people to go beyond what a book group might involve but not daunting in any way, we think it's a perfect opportunity for people to learn in a comfortable homely setting."
"Studying literature is an intensely enriching and rewarding experience that helps us understand ourselves and with experienced lecturers leading the group discussion we can offer a gentle reminder of academic study and with years of experience in education we can also advise on how to get back into College or University."
Set in the hills above Chagford lies Greenbank, a distinctive Edwardian farmhouse within a large peaceful garden. Inside, the charmingly shabby chic B&B offers relaxation and comfort, with local food and a sense of the enduring nature of life in Devon.
A former English lecturer herself Frances Goudge has run the popular B&B in Chagford for the last seven years and was excited about the reading holiday idea.
"Greenbank is a perfect venue for the Reading Room I love the idea that we can bring people to learning in a relaxed and welcoming way and give people space to read and relax in the company of likeminded people," she says.
While the idea of a learning holiday may seem a contradiction in terms to some with less fond memories of their school years the organisers say that dispelling any fears or bad experiences with education is one of the key benefits the Reading Room offers.
"Understanding and analysing literature with other people in supportive environment is really rewarding," says Leah.
"We all learn a great deal about ourselves through studying literature and it's a shame that often it's something that people leave behind in their teenage years.
"We''re really excited to start this as it combines our love of Devon and of literature in what will be a fun series of courses in a setting that really reminds you of how lucky we are to live in this glorious county."
For further information please contact Leah Varnell or Naomi Ziewe Palmer on 07449732487 or email admin@thereadingroom.com.
For details of current courses visit www.readingroomdevon.com