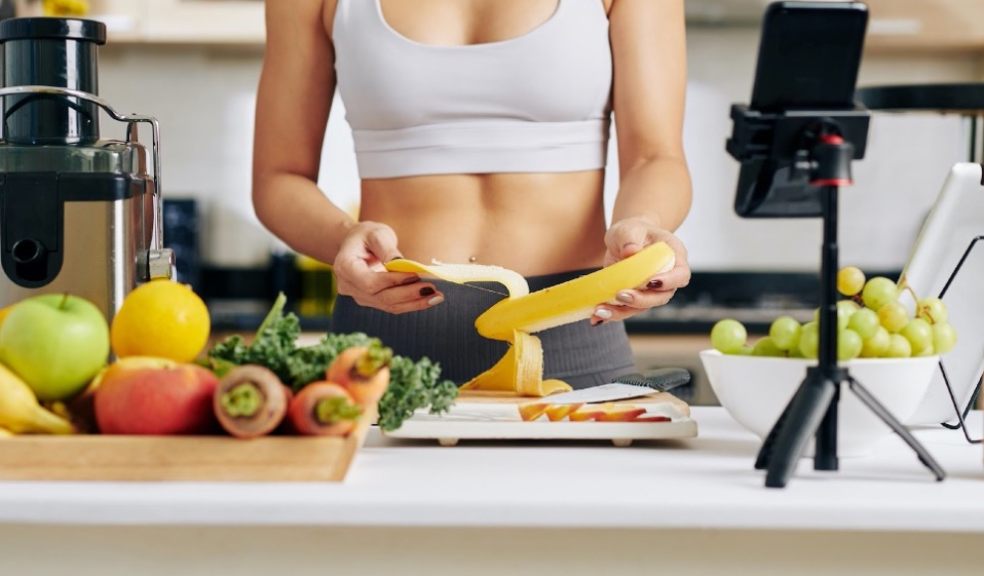 Create the Perfect Fitness Content for Your Socials with ContentBASE
With so many fitness influencers all fighting for attention across numerous social media platforms, it's not always easy for personal trainers to stand out in the crowd. On the plus side, there are often plenty of things you can do to give yourself the best possible chance to succeed in your endeavors. One of the things that could help you to gain more traction online is a good template.
Featuring a variety of quality fitness Canva templates and plenty of informative posts on content creations, ContentBASE is an excellent choice for any personal trainer looking to succeed online. Here's a closer look into what you could gain from checking out the ContentBASE website and using their templates for your socials.
What do you need to be a successful personal trainer online?
If you want to be able to make the most out of your social media platforms to promote your services as a personal trainer, there's no doubt that you'll need to create consistent content to stay relevant. The more you're able to create visually appealing, engaging posts, the more chance you'll have of being noticed. Doing so isn't always an easy task though, especially for those who are still learning the ropes when promoting themselves on social media.
For practically any personal trainer looking to succeed, a good social media marketing strategy will be a necessity. On the plus side, you'll find that it isn't usually too difficult to form a good plan to boost the efficiency of your posts.
To get ahead, one of the first things you'll need to do is create and maintain a schedule for your socials. Consistency is a crucial aspect of success in most online spaces, and it's important to find a balance that fits your work and personal life to ensure that you're able to keep getting new customers and clients, while also taking care of everything else you need.
With social media templates, you'll often find that creating eye-catching, informative content is even easier. Since most good Canva templates will be easy to edit, you'll find that you can not only customize the templates to suit your brand, but also create a cohesive page without needing to put in an extensive amount of time or effort.
How can ContentBASE help you out?
Those who are interested in making every post count may want to take the time to find the ideal templates for their particular requirements. Often, those in need of fitness template designs will find that ContentBASE is an excellent place to look.
With a range of fantastic options available in their social media fitness packages, you'll often discover that creating the perfect content for your needs won't be a challenge. Whether you want to share inspiring quotes or general updates on your services, you'll find that a Canva template like the ones offered at ContentBASE will be the best place to start.
The designs here are incredibly affordable, which only helps to make it even easier for anybody on a budget who would like to boost their engagement with minimal fuss and little expense, without scrimping on quality.
Take advantage of the excellent freebies at ContentBASE
Alongside great prices and fitness-based Canva templates, you'll also find that you can get your first custom template for free – as well as quite a few promo packages that you can download at no extra cost. For anybody who wants to get an idea of just how beneficial these templates can be, this is an excellent opportunity to discover the perks of great, affordable, editable imagery without having to risk their funds if things aren't quite what they'd like.
Tips for creating more engaging social media posts
If you're still looking for ways to make content that will help to grow your audience online, don't worry, as we've got a couple of ideas that may help you with that.
Give nutrition tips to provide relevant and useful content
 
Use inspirational and motivational quotes to kick-start your day
 
Encourage people to keep an eye on your socials with giveaways
 
Use reviews and testimonials to show what you have to offer
While these are just a few ideas, they are all generally simple enough that you can implement them into your social media strategy consistently to gain more attention online.
Using these alongside high-quality templates will often boost your chances of growing an audience, due to the value of the information your content is providing and the visual interest of your posts. Putting these two together is often an excellent way to boost your views and engagement, so it's certainly worth taking into consideration.
Find out more about how you could market your brand online
With all this, you should find that your endeavors on social media will be more successful – which ultimately, will be better for your brand. Hoping to learn a little more about how you could get more eyes on your fitness social media platforms? If so, be sure to do some research to get some inspiration and ideas that will help you, as a personal trainer, to build your brand successfully.