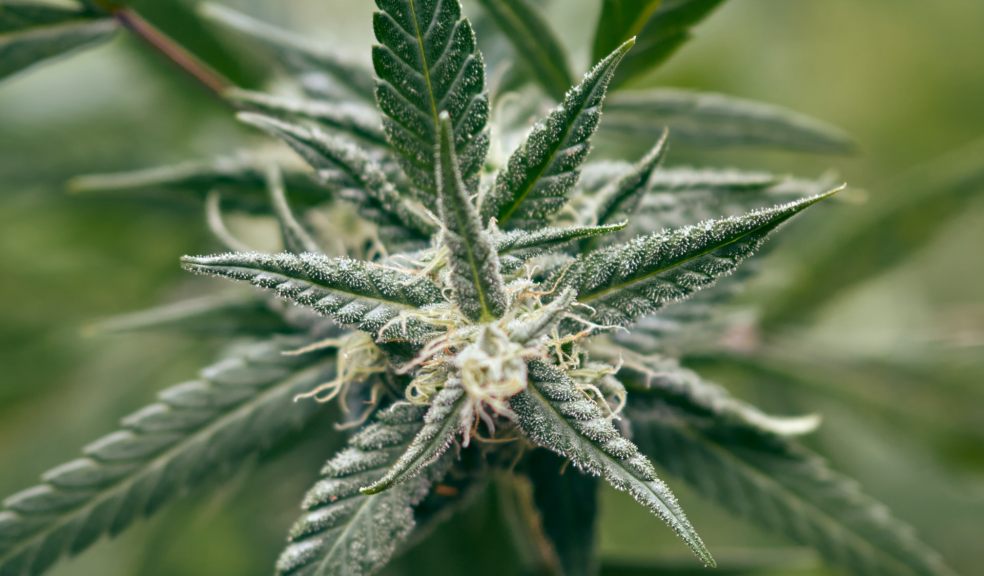 CBD buds - A beginner's guide to hemp flower
You have to be living under a rock if you haven't heard about CBD. From coffee shops to your local convenience stores CBD is everywhere. The latest craze in the world of cannabinoid is CBD hemp flowers. What exactly is the CBD hemp flower?
It looks like a weed. It even smells like weed. While CBD hemp flowers and THC are similar in appearance they have their distinct differences. CBD hemp flowers also commonly referred to as CBD buds are produced by the female hemp plant once it has reached saturation. Hemp flowers contain high concentrations of cannabinoid (CBD), terpenes, and flavonoids. You can find the highest-quality CBD hemp flowers at  https://cheefbotanicals.com/cbd-products/cbd-flower/
What's the Difference Between Hemp and Marijuana?
Yes, CBD hemp flowers and marijuana both come from the cannabis plant. This is why both species share a similar look and even smell the same. At first glance, an inexperienced hemp.smoker. Won't be able to tell the difference between the two.
Hemp and marijuana are harvested, grown, cultivated, and harvested under different conditions. Although both plants contain CBD, hemp has a higher concentration of cannabinoid than marijuana. One of the main factors that separate hemp and marijuana is that marijuana is illegal on a federal level in most states within the United States while hemp is legal as long as it doesn't contain more than 0.3 percent of THC by dry weight. 
Both marijuana and hemp also have different chemical compositions. Marijuana has psychoactive properties which means it induces a high. Unlike marijuana, you can't get stoned from CBD hemp flowers. Hemp provides a calming effect that helps users relax and offers a host of other therapeutic benefits. 
Smoking CBD Buds
Smoking CBD buds aren't as complex as you may think it is. You can smoke hemp in a joint or blunt using tobacco paper. If you don't know how to roll a joint or a blunt you can always purchase pre-rolls that can immediately be smoked. Or you can always purchase a small pipe and fill it up with your favorite herbs. Some CBD hemp smokers prefer a dry herb vaporizer to consume their favorite strains of CBD buds. 
Is CBD Hemp Addictive?
Generally, the cannabinoid is not addictive. However. Any type of health product can be misused and is subject to abuse. Hemp isn't nearly as addictive at marijuana with its high THC levels. Just like alcohol and tobacco products CBD should be used responsibly. Smoking, vaping or oral consumption of CBD buds should be done in moderation for the safest and most pleasurable experience. 
What Health Benefits Of CBD Hemp Flowers?
More than likely, you were attracted to CBD because of the wide range of health benefits it can provide. Because CBD hemp flowers are fairly new to the consumer market there isn't a ton of scientific research that backs some of the health claims attributed to CBD.
There have been several studies conducted around the world regarding CBD's effectiveness as a pain reliever and antidepressant. Individuals dealing with anxiety and depression have noted that CBD helped improve their mental condition. Besides, CBD also reduces inflammation eases moderate to severe pain. Cannabinoid provides additional health benefits such as:
Improves nausea
Helps with insomnia
Increases appetite
Epilepsy
If you are addicted to nicotine, hemp flowers can help you stop smoking cigarettes. After all, CBD provides a much more soothing experience. 
Is Hemp Flower The Best Form of CBD?
From edible to tinctures that are taken sublingually there are many different forms of CBD. CBD hemp flower is the best way to consume cannabinoid because when you smoke hemp flower it immediately hits your bloodstream which allows you to experience all the wonderful effects of CBD in no time. Edibles and CBD oil have to first be digested and metabolized before you can begin to feel the effect of CBD. 
Can I Use CBD For Recreationally?
No doubt, CBD is often touted for its therapeutic and medicinal effects. Health experts recommend using cannabinoids for alternative forms of treatment. This leaves people to wonder whether an individual can enjoy CBD recreationally. People love cannabinoids because it produces a calm and soothing effect. Depending on the dosage it promotes a general feeling of well-being. 
 Whether you're looking to unwind after a long day at work or something that will put you in a better mood when you're in social settings, CBD hemp flowers can be of great benefit. The answer is yes. CBD can be used for recreational benefits. 
How Much Hemp Flowers Should I Smoke?
The effects that CBD hemp flowers can have is different for each individual. Therefore, it's super important to understand your body and what is the appropriate dosage for you. Determining the right dosage of CBD depends on your weight, metabolism, and body composition. When you first start exploring CBD, it may take some time to determine what's an ideal dosage for you based on these factors. It can be difficult to determine how much edibles or CBD oil to consume, especially since the potency of CBD is decreased once you consume it orally. You'll find that you may need a higher dosage of CBD if you are eating edibles or using oil. 
On the other hand, when smoking hemp flowers you can start off taking a few pulls just to see how you feel. Once you've had enough you can save your joint or pre-roll for your next smoke session. Since smoking hemp allows you to quickly feel the effects of CBD you won't require a high dosage of CBD during your first smoke session.
Trying CBD Hemp Flowers For the First Time?
Smoking hemp for the first time can be scary. Once you get your feet wet and begin to enjoy the effects of cannabinoids you'll be glad that you tried something new. CBD offers a host of health and mental benefits that can improve the quality of your life. Are you ready to take a big step towards adopting a healthier lifestyle?