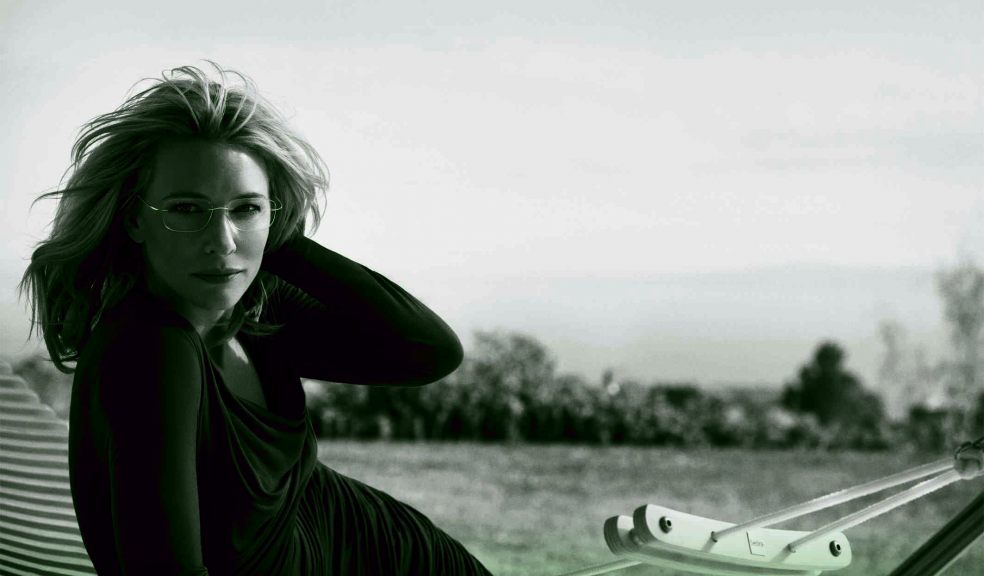 Cate Blanchett announced as the new face of Silhouette
Fronting the Icon for an Icon campaign, Cate Blanchett joins Silhouette to showcase new innovative eyewear.
Legendary photographer, Peter Lindbergh shot Cate Blanchett on location in Hollywood to create the ideal imagery. The 'Titan Minimal Art' glasses showcase the Silhouette technology through characteristic minimalism and effortless chic, making Cate Blanchett the ideal face for the Icon for an Icon campaign.
Great design for Cate is always simple and functional. She feels that there's a purity and simplicity to great design that keeps it timeless. This meeting of minds over minimalist design is one of several reasons why Cate is the perfect choice for Silhouette. She embodies so many of the characteristics that Silhouette endeavor to capture in their eyewear: elegance, sophistication and subtlety.
Arnold Schmied, co-owner and Chairman of Silhouette International, remarks, "Her authenticity and naturalness are both things Silhouette admire in Cate and it was important to the brand to try and capture the real Cate on the shoot. The rimless aesthetic of Titan Minimal Art means you see things without restriction and that is the idea behind this campaign: you see Cate in a relaxed moment, as she really is." Despite the many demands on Cate's time- as an actor, director, mother and her commitments to environmental causes, she still tries to live light.
Lindbergh is the perfect photographer to capture this authenticity. Both Silhouette and Cate agree that he is one of the great photographers of all time who, thanks to an incredible heart and an amazing frankness, puts everyone at ease and allows them
to be themselves. To see Cate and Peter working together was like watching a conversation between two old friends and that warmth is evident in the shots.
"It was a joy to work with Cate again. She is such a genuine person and she is great to photograph. She is always herself and that comes through in the pictures." enthused Peter after the day's work was done.
The campaign will launch in September 2013 and will appear around the world in selected print and outdoor media and in select Silhouette stockists.
Silhouette's design philosophy is simple: Perfection is attained, not when anything more can be added, but when nothing more can be taken away. – Antoine de Saint-Exupéry.
'Titan Minimal Art' has been earning its iconic status by remaining true to this philosophy since its launch in 1999. 'Titan Minimal Art - The Icon', the latest offering in the range, demonstrates that continued commitment to lightweight design, a rimless aesthetic and minimalist chic styling. The glasses are designed by Silhouette's award-winning team of in-house designers in Linz, where the glasses are manufactured.
Super lightweight titanium is the space-age material behind the legendary lightness and flexibility. The tapered, hypoallergenic - and now longer - temple ends are made using two-component SPX+ fusion technology so they feel smooth to the touch but grip effortlessly during activity. The lens shape can be customized to suit the face of the wearer - Silhouette have created bespoke glasses and sunglasses for Cate that are totally unique to her.
The sunglasses lenses, with their trademark unrestricted view, give 100% protection against UVA, B and C rays, are anti-reflective and can be polarized or even made prescription.
The collection is elegant and subtle in its styling, giving it such a clean look that it is hard to imagine the fanatical attention that has gone into every last detail. The new 'Titan Minimal Art - The Icon' is the ultimate in modern performance eyewear. 
For further information, contact: www.silhouette.com; www.facebook.com/silhouette