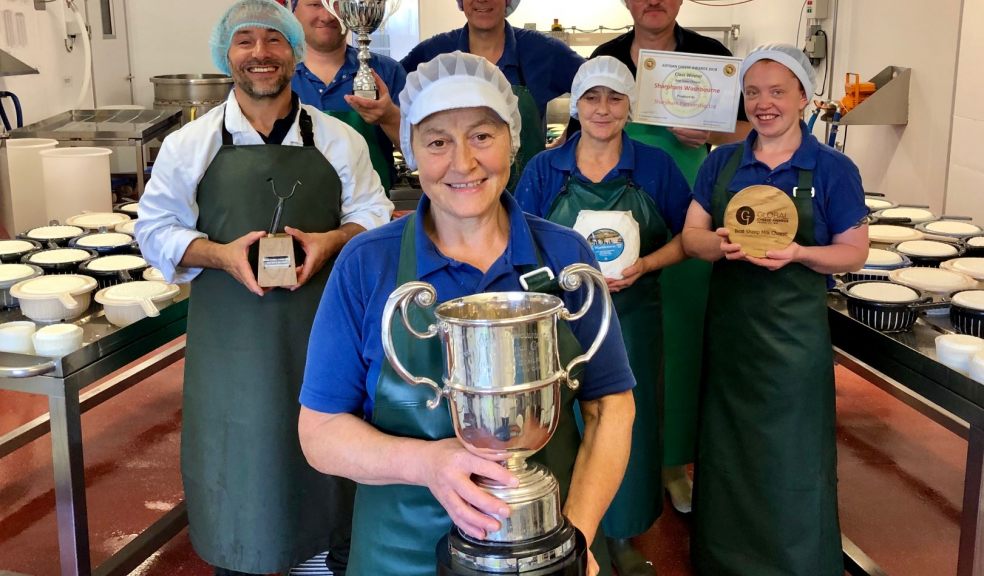 Sharpham Cheese Triumphs with Two Exceptional National Awards
Sharpham Cheese has recently won two outstanding awards in the food industry: UK Supreme Cheese at the Global Cheese Awards and British Product of the Year in the Great British Food Awards.
UK Supreme Cheese – Global Cheese Awards
The Global Cheese Awards, hosted by  Frome & District Agricultural Society, awarded Sharpham Cheese's 'Washbourne' the overall prize of UK Supreme Cheese. Competing against an impressive 751 cheeses, Washbourne stood out for its smooth, creamy texture and distinctive flavour.
Washbourne is a unique ewe's milk cheese. The curds are washed, which gives a creamy texture. Once moulded, the cheese is bathed in brine before being aged for 8 to 10 weeks.
Best Cheese Award and British Product of the Year – Great British Food Awards
The cheese category was judged by acclaimed chef Marcus Wareing who chose Sharpham Cheese's 'Cremet' as the winner. All winning products then go on to be judged by a panel of tasters at Partridges. This year, Partridges selected Cremet as the overall product of the year.
Cremet is a soft, mould ripened goats' cheese, enriched with cows' cream. It has a subtle fresh, creamy flavour and mousse like texture when young, deepening to a full, rich flavour with earthy undertones when mature.
Commenting on the Great British Food Awards win, John Shepherd, Managing Director of Partridges said: "The delicious earthiness of this goats' cheese is complemented by a decadent creaminess, which is achieved by the addition of cows' milk cream in the cheese-making process. It is the combination of British artisanal craftsmanship and clever innovation that make it such a winner."
Greg Parsons, Managing Director of Sharpham Cheese said: "Britain is renowned world-wide for producing some of the highest standard cheeses, so we're over the moon to see Cremet recognised as the Best Cheese by industry leader, Marcus Wareing. For Cremet to then go further and win the overall British Product of the Year by the expert judges at Partridges was staggering. It is especially encouraging to see the judges pick up on points that we pride ourselves on at Sharpham Cheese, particularly our innovation, careful craftsmanship, flavour and ambition to create unique products. Great British Food Awards represents some of the most outstanding produce across the nation, so we are beyond delighted to stand out."
For Sharpham Cheese, please visit: www.sharpham.com/shop/cheese/
Sharpham Cheese is available from a range of stockists nationally, including: sharpham.com, The Cheese Shed and Amazon.