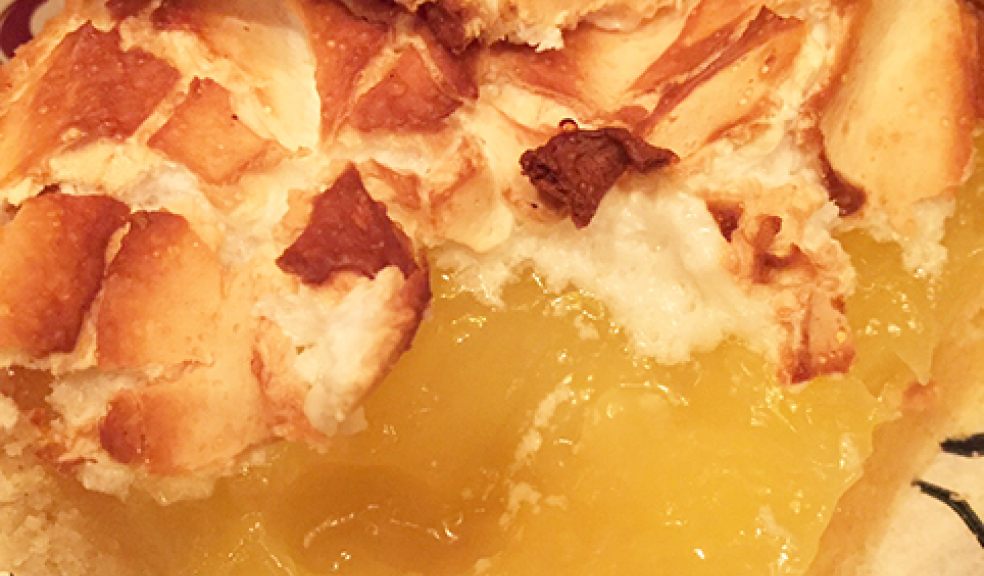 Molto Delizioso at Bella Italia!
This week my dining companion and I were fortunate enough to be invited to the launch of the new menu at Bella Italia in Queen Street, Exeter. I was particularly excited about this having enjoyed my precious visit so much.
Again, we were warmly welcomed by our previous Italian waiter, Manuel and an extremely friendly and highly professional manager called Mykolas. Good staff count for a lot these days, and I have to say, Bella Italia are extremely lucky to have such good staff working for them.
The new menu tasting involved a set menu of new dishes accompanied by a drink of your choice. I was not the designated driver on this occasion and selected a glass of crisp and fruity white wine from the new wine list. We were informed that the starter would be a sharing platter of a selection of meats – some from the North of Italy and some from the South.
The meats from the Northern more mountainous region of Italy are paler in colour and included the smoky cured 'Speck' ham (a type of prosciutto), roasted herby Porchetta and a classic Mortadella. The latter is produced in Bologna and is made of finely hashed, ground, heat-cured pork with tiny cubes of pork fat. The southern Italian meats are a much darker red and included the Pressed Spianata Salami and a chunky Soppressata Salami with dry cured Cappocollo ham. The Spianata Salami is made from lean pork and fresh red chilli peppers and has a rich and spicy, subtly smoked flavour. The Soppressata is usually made from pork but can be made from beef too and is becoming a popular alternative to pepperoni to top pizzas.
The delicious meats were accompanied with a couple of slices of fresh ciabatta, baby Bocconcini mozzarella balls which were absolutely gorgeous, roasted peppers, grissini, rocket and mixed olives. This platter would make a fabulous alternative light lunch with a crisp and zesty glass of white wine. We particularly enjoyed the sun-dried Pachino tomatoes – so sweet and perfect with the meats.
We then realised that we were not going to try just two main course dishes, but three! And what a mixture of delights we were in for. First to come out was the Carne Mista Ripiena Pizza – a tasty thin and crispy pizza base with a tasty filled crust containing garlic butter and mozzarella. The pizza was topped with a mixture of spicy pepperoni, smoked ham, pancetta and Calabrese salami. This pizza certainly put most other pizzas to shame. Just writing this now is making me want to go back for more. The Italians really are the only people who should make pizzas – bellissimo!
The next dish to come to our table was a pasta dish called Amore Formaggi – heart-shaped pasta parcels filled with four cheeses – Ricotta, an Italian whey cheese usually made from sheep, Dolcelatte, a blue-veined Italian soft cheese, and the Italian classics Parmesan and Mozzarella. The pasta hearts were topped with a basil pesto sauce and topped with more of the gorgeous sweet semi-dried Pachino tomatoes. A beautiful dish, and again a perfect light lunch dish. Typical Italian flavours cooked to perfection.
As if that wasn't enough, in my opinion, the best of the three main courses was the Slow-Cooked Lamb Shank in a red wine, garlic and rosemary sauce, on mashed potato served with green beans. The meat fell off the bone and was so tender it melted in the mouth and the sauce was thick, rich and so delicious I wanted more. My only tiny gripe was that there was no bread to mop up the delicious gravy!
What a wonderful selection of tasty dishes, but little did I know that the best was yet to come!
Dessert was a Limoncello Meringue Pie crispy shortcrust pastry filled with Limoncello custard, topped with soft meringue. This was served hot – the divine lemon base was piping hot and so tangy and the meringue topping was gooey in the centre but slightly crispy on top. I will be going back just for coffee and this dessert alone. I have promised my mother a ladies afternoon out and said that a trip to Bella Italia for the Limoncello dessert is a must.
The new menu overall is impressive and has something to cater for everyone's tastes. Pasta dishes include Tagliatelle Pomodoro, Bolognesa, Carbonara, Polpette Americano, Pollo Limone Siciliana and Gamberoni. A new dish is Pasta Capra – curly spaghetti with roasted peppers and onions, topped in pomodoro and basil sauce topped with rocket and goat's cheese.
There are some new filled pasta dishes – Beef and Red Wine Ravioli, Panzerotti Funghi – pasta parcels filled with mushroom in a creamy mushroom and spinach sauce with rocket and Granello Cheese. From the grill are burgers, steaks and Italian style Ribs in a sticky balsamic barbecue sauce. Another new dish is the Filetto di Spigola – Sea Bass fillet served with a warm salad of roasted new potatoes, red onions, green beans, black olives and plum tomatoes topped with a fresh herb and garlic salsa verde.
The drinks menu is extensive with a range of delicious sounding cocktails like the Amaretto Sour, Appletini, Tuscan Twizzle, Strawberry Tesoro and Amaretto Fragola. Bella Italia could be worth a visit one evening for a couple of cocktails and the Limoncello Meringue Pie on their own!
I can honestly say, that you would struggle to find anywhere that offers a warmer welcome and atmosphere in Exeter with staff who are passionate about the food they serve and their hospitality.
I am looking forward to taking some guests there who will be visiting us shortly.