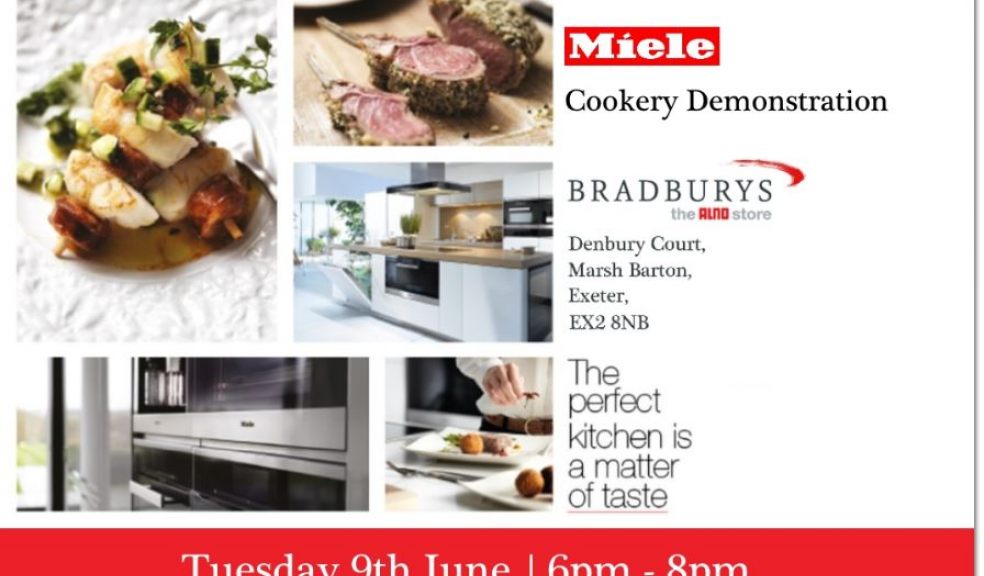 Miele cookery demonstration with Frederick Forster
On Tuesday 9th June 2015 from 6pm until 8pm, astounding Head Chef of The Boundary restaurant, Frederick Forster, will be demonstrating the very latest superior features and product innovations from Miele appliances, by preparing a selection of exquisite food samples.
Bradburys Exeter is proud to be hosting this event and expanding customers' knowledge of some of the high quality leading brand appliances that are sold at the ALNO showroom. This unique FREE entry event is perfect for anyone currently re-modelling their kitchen who is hoping to find out more about Miele appliances or simply looking to enhance their knowledge of their own Miele appliances. Bradburys team of designers will be available at the event to answer any questions.
Bradburys Exeter is a well-established business in the local area of Exeter, offering a reputable design and fitting service to its customers, which combines perfectly with the high quality of ALNO products.
The showroom is one of the largest in the South West of England, showcasing the very latest ALNO kitchen ranges and leading brand appliances. Located in Matford Park, the Exeter ALNO showroom is easily accessible with ample parking open to the public.
Bradburys Exeter is located at Denbury Court, Matford Park, Exeter EX2 8NB