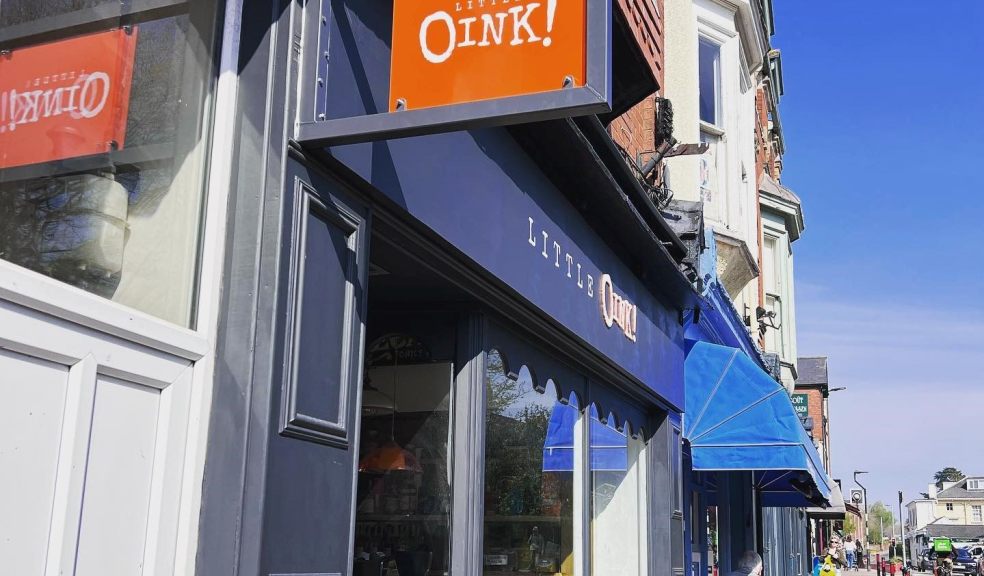 Little Oink now open in Magdalen Road
New to the Exeter foodie scene, Little Oink is a breakfast, bistro and cocktail bar from restaurateur Robin Rea, owner of the hugely successful Rusty Pig in Ottery.
Robin's wanted to open a restaurant in Exeter for years and finally he's realising this long-time dream in the reinvigorated former Meat 59 premises.
His partner in the venture is Harry Thorne. It's Harry's first restaurant, but he's no stranger to hospitality having worked in après ski bars during his previous career as a ski instructor. Harry is from St Leonards himself so has a finger on the pulse of this stylish part of Exeter, which is packed with vibrant independents.  
The location was key to a critical appointment when Robin and Harry struck gold after Olivia Carbonari was strolling past and stuck her head round the door to find out what was going on. Her inquisitiveness paid off; shortly after, she was appointed as Little Oink's head chef.
Olivia trained at the Ashburton Chef's Academy before stints at Lympstone Manor and Topsham seafood restaurant The Galley where she honed her skills. She says her cooking is 'rustic with a fine dining twist' and that she's looking forward to bringing a different taste experience to Magdalen Road.
Robin was over the moon with the appointment. "Olivia's exactly what we were looking for, she has exactly the right experience as well as a hunger to develop her own style."
Little Oink's food offering is grounded in Robin's well documented commitment to local sourcing, high welfare meat, the freshest ingredients and showcasing great produce from the region.
Food starts with breakfast served from 8am and includes Rusty Pig firm favourite 'Pigout' - a full English that features Robin's homemade black pudding, sausages and bacon. Other choices include baked eggs and devilled kidneys, with a signature vodka-based Bloody Oinker on offer too.
The evening bistro service has a weekly-changing menu with three starters, mains and desserts including options for meat, fish and vegetarian dining. and a menu that changes each week although the team promise that they will be serving oysters every day.
With an extensive range of mouth-watering cocktails, local ales and cider, Rusty Pig fizz and a curated wine list from Christopher Piper and Iain Smith Wines, plus an extremely funky interior, Little Oink is the perfect addition to Magdalen Road.
Find out more: littleoinkexeter