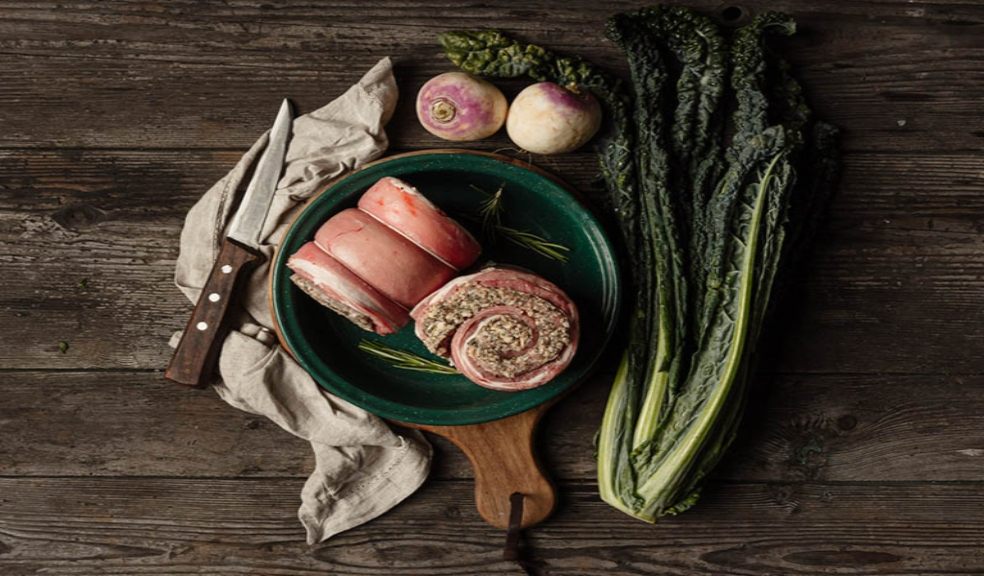 Eat better and support British wildlife: Farm Wilder puts wildlife and animal welfare standards first through its new online meat delivery scheme
Farm Wilder's new direct to your door delivery scheme has been launched to promote the highest quality meat from Devon farms that has been raised and grazed to support wildlife, biodiversity and beautiful landscapes.
Farm Wilder supplies meat boxes direct to your door via its ecommerce site  at www.farmwilder.co.uk from farms based primarily on Dartmoor, as well as a handful elsewhere in Devon and east Cornwall that are committed to supporting and restoring wildlife to their farms. The entire range is reared by farmers who use regenerative farming practices, working in harmony with the environment to benefit the animals, farmers, consumers, wildlife and the natural world. 
Not only does this positively impact wildlife habitats but it gives people the choice to select delicious food that doesn't cost the earth. Its slow grown livestock reared with the highest welfare standards on a varied diet of herbs, legumes, grasses and tree browse. This ensures fantastic, healthier meat with a rich and complex flavour.
Multi award winning chef Peter Gorton, who is an advocate of Farm Wilder, says: "How an animal is fed and reared can change the taste of meat considerably and without a doubt Farm Wilder's meat is some of the best I have ever cooked with. Also, I think we do have a moral obligation to make sure all animals have a good life. There is a connection between good animal husbandry and good quality meat and with regenerative farming methods also positively impacting our countryside, Farm Wilder is a brilliant and affordable initiative. Labelling the meat is another huge benefit as you know the actual farm where the meat was reared, and you can learn more about the farmers and how they farm and how they are helping wildlife recover."
Farm Wilder co-founder Tim Martin, a wildlife filmmaker, adds: "If you go into a supermarket you learn very little about the food from the labelling. We want to give shoppers the choice of buying wildlife friendly food that comes from farms that look after wildlife and we want to support good farming practice." 
Farm Wilder meat comes in packs with information about the rare wildlife which exists on farms where the meat was raised - including Cuckoos and Marsh Fritillary butterflies.  Tim continues: "We know people want easy access to better meat and more information about how their food purchases impact the environment and Farm Wilder fills that gap. We are making our premium meat available to anyone who cares about their own health and that of the environment."
Farm Wilder has partnered with long established butcher MC Kelly at Elston Farm, Copplestone in the heart of Devon which packs the meat and provides the online sales platform to deliver it. Its Master Butchers have years of experience and knowledge and meticulously trim and prepare each cut for the meat boxes, selecting the best cuts and utilising all of the animal.
The pasture fed beef comes from farms that are conserving and restoring old and wildly diverse pastures with the animals playing a crucial role in creating diverse and resilient ecosystems, and regenerating healthy, carbon rich soils.
Pasture fed lamb is from sheep grazed on flower rich pastures around the northern edge of Dartmoor where they mature slowly on a varied diet of herbs, grasses and trees.  The sheep help to regenerate the land and restore wildlife in abundance while producing fantastic meat with a rich and complex flavour that is enhanced by dry ageing.
The venison comes from deer that forage on Forestry England sites throughout the South West of England. Wild foraging has allowed the meat to develop into mouth-watering flavours, with lean and tender textures. Venison is extremely versatile, low in fat, high in protein and will easily replace red meat in any recipe.
Its free range chickens forage on diverse crops that pump nitrogen and carbon into the ground and regenerate the soil biology. 
Farm Wilder is a Community Interest Company. Fellow co-founder is Dartmoor-based Luke Dale-Harris a former investigative journalist who currently provides farm and policy advice with the Farming and Wildlife Advisory Group. Martin and Dale-Harris have teamed up with wildlife conservation NGOs (non-governmental organisations) including Butterfly Conservation, and the RSPB.
Tim concludes: "We've put together a wonderful group of farmers who are managing some of Devon's most special habitats. It's their food that is on sale here, and it's their farming that is setting the path for others to follow. Our mission is to empower farmers to adopt farming practices that benefit wildlife, while providing a market for their produce and giving people a choice of shopping for high quality meat raised by farmers whose farming practices make the land better."
To find out more about Farm Wilder and to order meat please visit www.farmwilder.co.uk