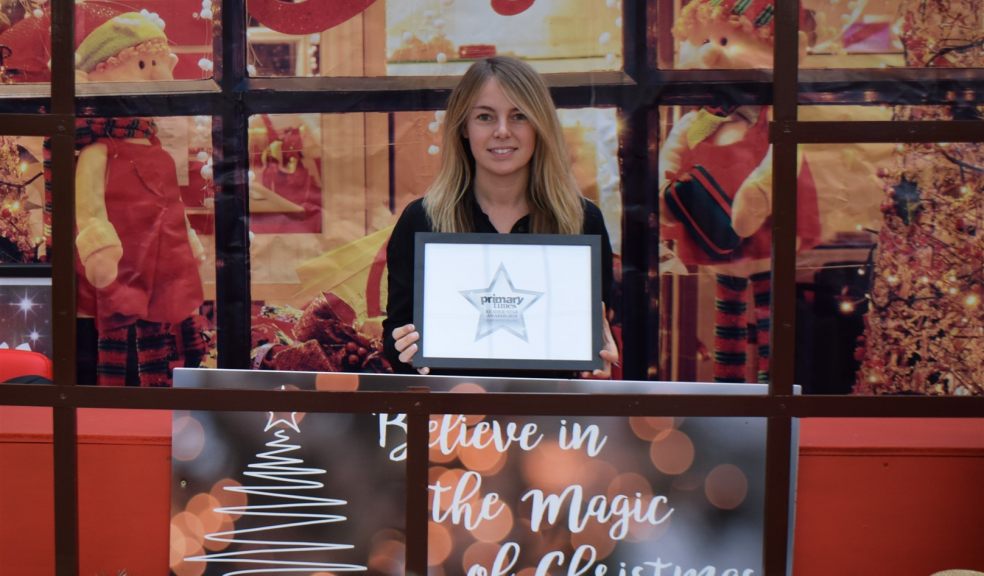 Santa's Magical Kingdom at Otter Garden Centres is Runner Up in the Best Seasonal Event Category in the prestigious Primary Times Reader Star Awards 2019!
The best of what Devon has to offer families is revealed in the results of this year's Primary Times Star Awards, as voted for by parents of children aged 4 to 11 years in the county. This year saw the greatest ever response to the Primary Times online survey where readers voted for their favourite local family friendly places and people.
Local parents were informed of the survey in Primary Times, a family friendly magazine that is delivered directly to primary schools across Devon. With a distribution of 59,000 copies the magazine reaches 307 primary schools in the county.
The specially designed online survey appeared on the Primary Times website from July to October. Questions in the survey were formulated to incite open and honest replies from readers. The results are truly organic, with the winning awards given to the attraction that gained the most reader nominations in a particular category.
The outcome of the survey is of special importance to many local businesses who value the insightful nature of the award results, as the families who complete the survey are often customers or potential customers.
In addition, the results provide an interesting snapshot of what is popular with families at this current time. It's a way of local families recommending venues and attractions that deliver good quality service and provision to other readers.
Readers were quizzed over their favourite family attractions – places that they can visit for a full day out and for a half day out; indoor play centre; outdoor play centre; party venue/entertainer; free local family event; best seasonal event of the year; local fair, show or festival; best value for money attraction; best family holiday or break in the South West and the readers also chose an overall winner. 
One tightly fought-for category was that of Best Seasonal Event and it was certainly interesting to read the broad spectrum of answers. Yet, the amazing festive facilities and activities at Santa's Magical Kingdom in Otter Garden Centres enabled it to secure the runner up spot in the Best Seasonal Event category.
Otter Garden Centres Creative Director, Sabine Jary said: "We're thrilled to have received this accolade from the readers of Primary Times.
"Our Magical Kingdom has been bringing the magic of Christmas to local families for many years; it is lovely for the hard work of everyone involved to be acknowledged in this way."
Linda Edwards, Publishing Editor at Primary Times said: "We are so grateful to our readers for their valued contribution to our Reader Star Awards.  The results are incredibly insightful which allows us to take a glimpse into the minds of local people, discovering what the children enjoy most.  We would like to applaud all the individual winners and runners-up of each category and congratulate them on their success".