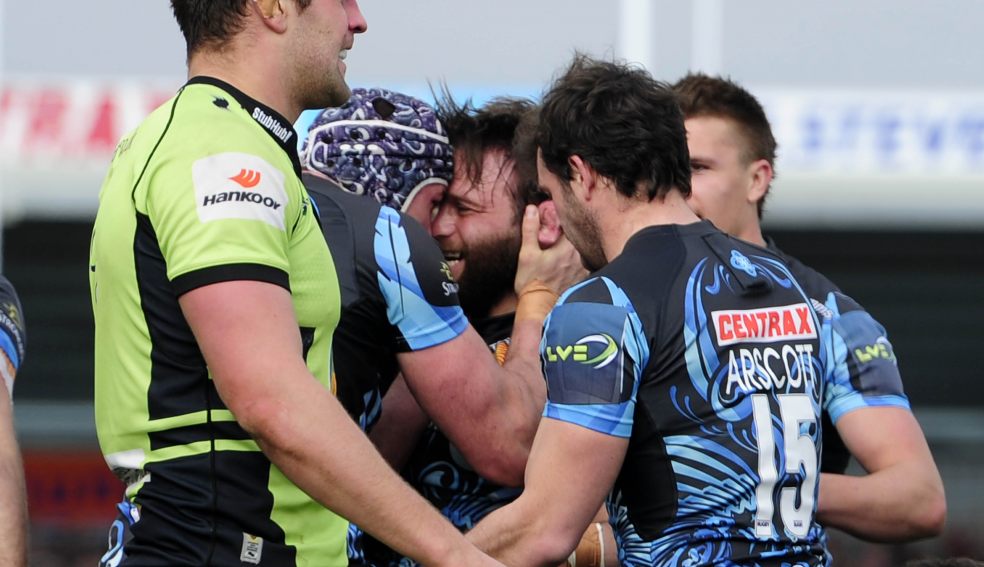 Events celebrate former Exeter Chiefs star's career
Former Exeter Chiefs hooker, Chris Whitehead has confirmed a series of events celebrating his career in professional rugby having been forced into retirement earlier this year due to a neck injury.
Having had his stint in the Chiefs' front row cut brutally short, Chris looks to celebrate his achievements with the club over the next 12 months before hanging up his boots for good. 
Chris made over 50 appearances in a Chiefs' shirt during his time at Sandy Park and secured himself a place in the club's hall of fame courtesy of some incredible performances, including his contribution to the LV Cup final. 
The events will include a golf day, rugby masterclasses open to anyone aged between 12 and 18 and a gala dinner at the club, where he'll be joined by friends and former colleagues from the rugby world as well as other sporting stars. 
"To be told I would never play rugby again because of a severe neck injury at the age of 27 was totally devastating," said Chris.
"At the time, my first child was on the way and the Exeter Chiefs had just won the LV= Cup – I thought life couldn't get any better. 
"I'm not one to sit around and complain though. I'm a grafter and I want to get on with the next phase of my life, so I'm hoping people will come and celebrate my time in rugby with me." 
For more information, or to book your place in any one of these events, visit www.chriswhiteheadevents.co.uk or contact the event management team directly by emailing Chris at chris@chriswhiteheadevents.co.uk or Adam at ac@zeussportsuk.com