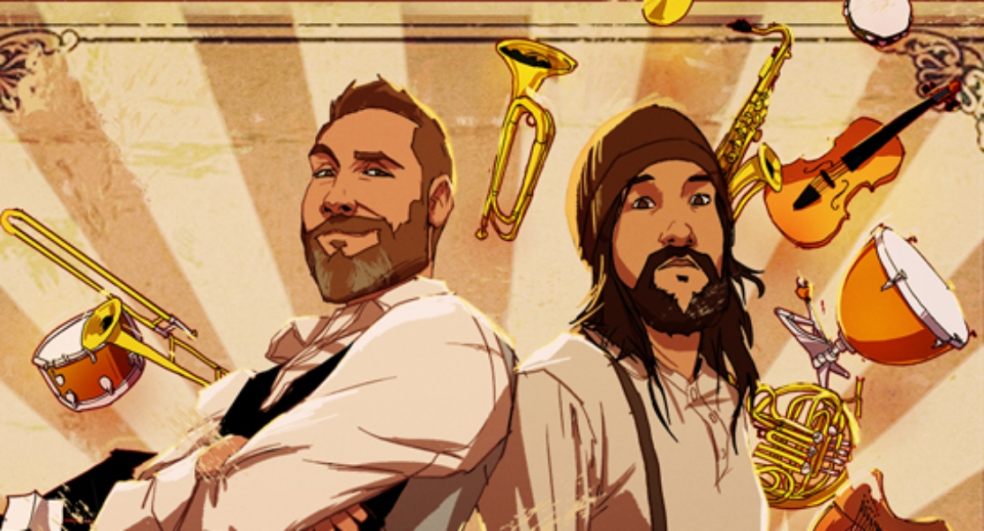 Your guide to What's On this weekend
Your guide to What's On in and around Exeter this weekend (8-10 March).
Theatre
Rita, Sue and Bob Too
Friday & Saturday, Exeter Northcott
Best friends Rita and Sue get a lift home from married Bob after babysitting his kids. When he takes the scenic route and offers them a taste of adult adventure, the three start a fling each of them think they can control. Told with wicked humour, startling insight and a great ear for dialogue, Andrea Dunbar's semi-autobiographical play is a vivid portrait of girls caught between brutal childhood and an unpromising future. https://exeternorthcott.co.uk
Icons
Saturday, Barnfield Theatre, Exeter 
From the producers of Rock for Heroes, Icons celebrates the powerhouse vocals and iconic songs of women in music through the years, performed by an incredible cast of strong female voices, who have performed across the UK and overseas. Featuring legends such as Whitney Houston, Celine Dion, Tina Turner, Dusty Springfield, Aretha Franklin, Carole King and many more. www.barnfieldtheatre.org.uk
Jeeves & Wooster in Perfect Nonsense
Sunday, Exeter Northcott
When a country house weekend takes a turn for the worse, Bertie Wooster is unwittingly called on to play matchmaker – reconciling the affections of his host's drippy daughter Madeline Bassett with his newt-fancying acquaintance Gussie Fink-Nottle.  If Bertie, ably assisted by the ever-dependable Jeeves, can't pull off the wedding of the season he'll be forced to abandon his cherished bachelor status and marry the ghastly girl himself!Will Bertie get caught with the Policeman's helmet again?  Will Aunt Dahlia get her way and lead Bertie into trouble?  How often will Jeeves save the day?  And who is Seppings? https://exeternorthcott.co.uk 
MUSIC
Mad Dog McRea
Friday, Exeter Phoenix 
Mad Dog Mcrea blend a unique mixture of folk rock, pop, gypsy jazz, bluegrass and 'shake your ass' music. From self-penned songs of adventure, drinking, love and life, to traditional songs of gypsies, fairies, legless pirates and black flies – Mad Dog never fail to capture their audience with their infectious songs. www.exeterphoenix.org.uk
80's Mania
Saturday, Exmouth Pavilion
Currently taking the UK by storm, it's Europe's official Eighties Reunion concert show! Featuring the music of 25 chart-topping pop stars including: Duran Duran, Human League, Culture Club, Wham!, Madness, Madonna, Spandau Ballet, Cyndi Lauper, Adam Ant, Bananarama, Erasure, Nena, Soft Cell, Toni Basil, Dead or Alive, Kim Wilde plus many, many more live on stage. . .   https://www.ledleisure.co.uk/exmouth-pavilion
Buswell & Nyberg's Spectacular Pop-Up Folk Orchestra
Sunday, Exeter Phoenix 
Shaun Buswell & Erik Nyberg bring their show to Exeter for the first time, to create a one-off concert with a pop-up orchestra made from locally-sourced, free-range musicians. Playing a mix of new music from Buswell & Nyberg, unique versions of some popular songs, renditions of classic movie/TV theme tunes, as well as performances from some very special guests, it'll be a night to remember. https://www.exeterphoenix.org.uk/
Oh! What a Feeling - The Music of Lionel Richie and The Commodores 
Sunday, Exmouth Pavilion 
You're gonna be Dancing on the Ceiling, All Night Long with a magical evening of pure Lionel Richie & The Commodores! https://www.ledleisure.co.uk/exmouth-pavilion
EVENTS
England Women vs Italy Women
Saturday, Sandy Park, Exeter 
England Rugby Women face Italy at Sandy Park in the Six Nations Championship, kick off 12.05pm. Tickets from £10 - available here.   
Coffee Morning at The Blackmore
Saturday, The Blackmore Theatre, Bicton Street, Exmouth 
As well as tea, coffee and some very lovely home-made cakes, there will be a raffle plus books, cards, DVD's and more on sale, 9.30am-noon.  www.blackmoretheatre.co.uk
On Paper
From Saturday, Thelma Hulbert Gallery, Elmfield House, Dowell Street, Honiton
On Paper, from the Arts Council Collection, showcases the work of acclaimed 20th-century and contemporary artists who work with paper. Looking beyond the mark-making of drawing to consider the material itself, the exhibition explores how artists have used paper as the focus of their work in creative and unusual ways. Open Tuesday – Saturday, 10am-5pm, the exhibition runs until 18 May. https://www.thelmahulbert.com