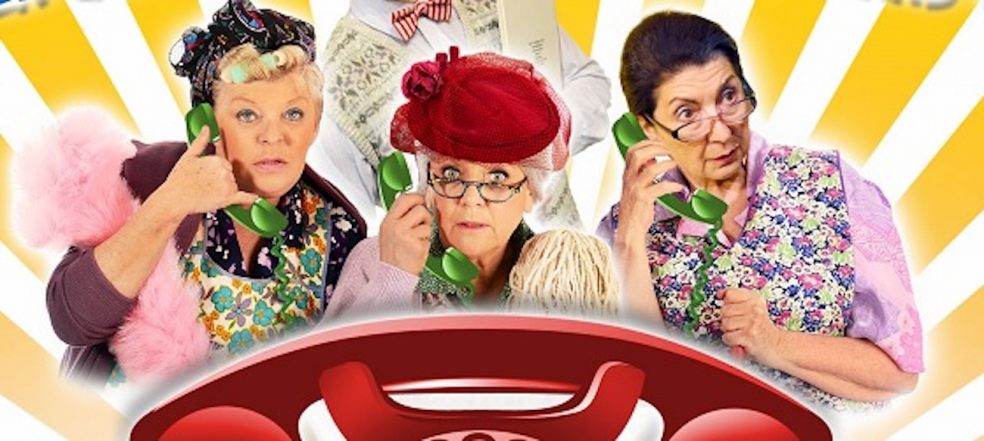 Your guide to What's On this weekend
Your guide to What's On in and around Exeter this weekend (1-3 March)
THEATRE
In the Willows
Friday & Saturday, Exeter Northcott 
With epic show tunes and killer beats, this classic story is brought popping and locking into the twenty first century in an extraordinary new hip-hop musical. Featuring fast bikes, fierce moves and fabulous vocals. After their smash hit street-dance Jungle Book and circus-musical Little Mermaid, Exeter Northcott Associate Company Metta Theatre return with a bold new take on this much loved classic. https://exeternorthcott.co.uk 
Dirty Dusting 
Saturday, Exmouth Pavilion
A chance wrong number gives three cleaning ladies, a great idea 'Why not run a sex chat line?' after all, their age and appearance won't matter on the phone and providing they can keep this a secret from their boss, they could be on to a winner. This is a heart-warming, feel good comedy which will have you rolling in the aisles and smiling every time you answer the phone. Starring Crissy Rock (Benidorm, I'm a Celebrity), Leah Bell, Dolores Porretta and Andrew Green. www.ledleisure.co.uk/exmouth-pavilion 
Hal Cruttenden - Chubster
Sunday, Exeter Corn Exchange
Hal's literally filled our screens recently on Have I Got News For You, The Apprentice: You're Fired, Bake Off: Extra Slice, and Live at the Apollo. His daughters chose the title of his new stand-up show. He's now on a diet. www.exetercornexchange.co.uk
MUSIC
The Bootleg Beatles
Friday, Exeter Corn Exchange 
The world's most famous Beatles Tribute band continues to draw critical acclaim from across the globe with their stunning  recreation of  the greatest songbook of all time. Tracing the Fab Four's journey through the sixties, every tiny detail is meticulously covered from costumes to authentic period instruments; from their witty 'Scouse' banter to their 'inflection perfect' vocal mimicry. Complete with  a little help from their orchestral ensemble,  this is a not-to-be-missed spectacular for 'Beatlemaniacs' of all ages.  https://www.exetercornexchange.co.uk 
Wall of Floyd
Friday, Exmouth Pavilion
The band embarks on its Wish You Were Here UK tour. The Wall of Floyd is made up of seven core members, collectively, they have over 75 years of studio and live performance experience.  You can look forward to a truly fantastic evening of musicianship and sound combined with an amazing light show delivering an unforgettable video visual experience. This will be a fantastic show, performed by the south's very own Pink Floyd tribute band, definitely and not one to miss. https://www.ledleisure.co.uk/exmouth-pavilion
My Generation – The Who Story
Saturday, Barnfield Theatre, Exeter
My Generation – The Who Story is the ultimate celebration of one of the most iconic bands of our time. The show features full 7-piece band The Who's recreating the biggest moments and playing the biggest hits from the bands storied career. www.barnfieldtheatre.org.uk
Funke and the Two Tone Baby @ Exeter Cavern
Sunday, Exeter Cavern, Queen Street, Exeter 
Funke and the Two Tone Baby is a one man sonic explosion. Uncategorized and uncharted. Jammed halfway between frenzied alt-blues and metronomic dance beats. Combining guitar and harmonica with beatboxing and effects that seamlessly collide the organic with the mechanical to create a fresh sound of unstoppable rhythm and unrelenting melody. Tickets £10 (+booking fee) in advance. More on the door. www.buytickets.at/forgottenfreedomevents
EVENTS
Spy Mission Treasure Hunt
Saturday, 10am, Exeter
GPShunts, the UK's premiere GPS Interactive Adventure Game is coming to Exeter! Bring together your line up of super sleuths and put your skills to the test against Time, Terrain & Trivia in this thrilling city-based smartphone challenge. www.GPShunts.co.
Exeter Record & CD Fair
Saturday, Exeter Corn Exchange, Market Street, Exeter
Exeter Record & CD Fair will display products like vinyl records, promotional material, imports, fan-club memorabilia and picture discs, CDs, albums, singles and maxis, sheet music, postcards, DVDs, posters and T-shirts and much more! 9.30am-3.30pm. Admission £1 (trade entry £3 from 8am). 
Topsham Community Market
Saturday, Matthews Hall, Topsham
The Topsham Community Market runs from 8.30am till 1pm every Saturday. There is a good mix of food stalls, antiques, clothes, jewellery and craft stalls.
Antiques and Collectables Fairs 
Saturday, Newton Abbot Racecourse
Wander amongst the stalls in search of a hidden treasure in one of the many antiques stalls inside and outside of the racecourse. The main gates will open to the public between 9am and 2:30pm. Gates open at 7am for trade only. www.newtonabbotracing.com