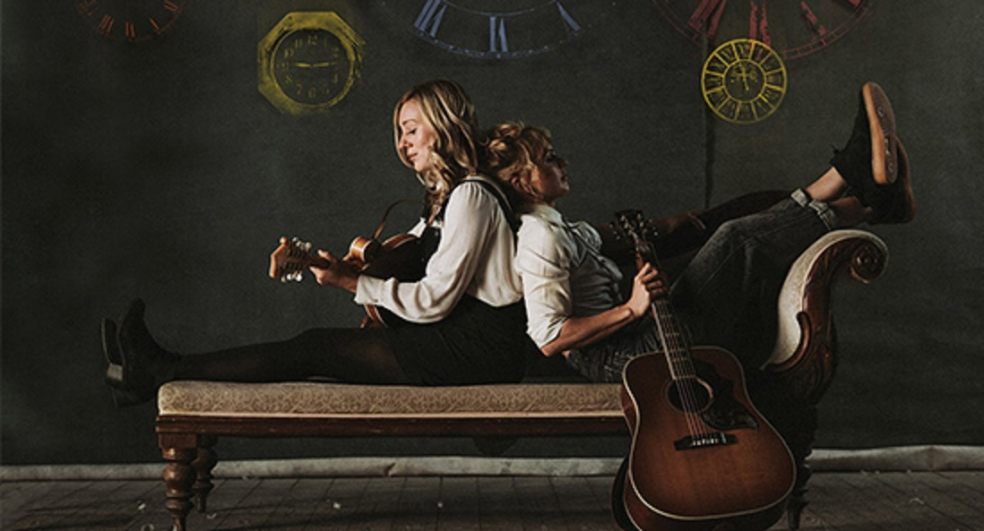 Your guide to What's On this weekend
Your essential guide to What's On in and around Exeter this weekend (25-27 January): 
THEATRE
Annie
Friday & Saturday, Barnfield Theatre, Exeter
Clyst Vale Community College present: Annie. Everyone's favourite orphan is back! This wonderful, heart- warming show is brought to life by the extraordinary talented students of Clyst Vale Community College as they hit the Barnfield stage once more; bringing the same energy, professionalism and passion that has become a hallmark of their productions. Tickets £12 (£10). https://www.barnfieldtheatre.org.uk/annie/
Exeter University Footlights present OKLAHOMA! 
Friday & Saturday, Exeter Northcott Theatre
At the turn of the century in Oklahoma Territory, the spirited rivalry between the local farmers and cowboys provides the backdrop for a love triangle between Curly, a self-assured cowboy, Laurey, a headstrong farm girl, and Jud, her farm hand. Laurey plays hard-to-get with earnest Curly and instead accepts Jud's invitation to the upcoming box social. Tensions rise between the men and capture the interest of the whole town. The path to true love is anything but smooth, but as the road to romance and statehood converge, the town prepares to weather the storm and start a new life in a brand new state: OKLAHOMA! https://exeternorthcott.co.uk/calendar/oklahoma/
Circus of Horrors 
Friday, Exeter Corn Exchange
The phenomenon returns with its latest brand new incarnation. This spectacular features an amazing amalgamation of bizarre and fantastic circus acts all woven into a sensational shock/horror story and the darkest of magic – taking the show to a whole new level, a Rock n Roll roller coaster of a show with a mainly original soundscape & performed with a forked tongue firmly in each cheek, you'll certainly die laughing. https://www.exetercornexchange.co.uk/whats-on/
MUSIC
Sound of the Sirens
Saturday, Exeter Phoenix
West Country folk-rock duo Sound Of The Sirens have announced their new album, This Time, out January 25th via DMF Records, as well as a 21-date UK tour starting in January. Their live shows combine a natural facility for connecting with their audiences and unforgettable performances with warmth, humour and, above all, real conviction.  https://www.exeterphoenix.org.uk/
Music and Word: The Romantics
Saturday, St Nicholas Priory, Fore Street, Exeter
Explore the exciting times of Byron, Keats and Shelley, Beethoven, Schubert, Rossini and others for violin, mezzo-soprano and piano and enjoy the performance of spoken word and music, evoking the Romantic era and exploring the trials of the 'Byronic heroes' and the music of their time. Call 07505 884271 or visit https://www.wegottickets.com/event/460287
The Story of Guitar Heroes 2019
Saturday, Exeter Corn Exchange
Jimi Hendrix, Eric Clapton, Hank Marvin, Brian May and Slash are just some of the outstanding guitar heroes you will have chance to experience in one amazing show! This phenomenal live concert style 'rockumentry' is performed by the extraordinarily talented and renowned musician: Phil Walker, and his exceptional band. With over 30 guitars used on stage, the show accurately recreates the sound and ambiance of each guitar hero starting from the 1950's to the present day.  https://www.exetercornexchange.co.uk/whats-on/
EVENTS
Holistic Exeter
Sunday, Exeter Corn Exchange 
Exeter's new mind, body and spirit fair is the perfect event to give you a vibrant start to the year ahead! There will be plenty of support for your new year intentions for your health, wellbeing and spiritual growth - right in the heart of Exeter town centre. 10am-3pm, free admission.  https://www.exetercornexchange.co.uk/whats-on/
South West Academy Exhibition
Thelma Hulbert Gallery, Elmfield House, Dowell Street, Honiton
An exhibition of work by members of the South West Academy of Fine and Applied Arts. South West Academy Academicians and Associate Academicians join together for the annual South West Academy Exhibition at THG.  Open Tuesday to Saturday, 10am-5pm. Free entry.  The exhibition runs until 9 February. www.thelmahulbert.com
George Shaw: My Back to Nature
From Sunday, Royal Albert Memorial Museum, Queen Street
This series of new paintings and drawings was created by Turner Prize nominee George Shaw whilst in residence at the National Gallery as the Rootstein Hopkins Associate Artist. George had unrestricted access to explore the collection when the gallery was closed. Inspired by woodland scenes in the collection, these new works resonate with the artist's experience of walking in the forest near his hometown as a teenager, with the feeling that 'something out of the ordinary' could happen at any time there, away from the supervision of adults. The exhibition runs until 8 April. https://www.rammuseum.org.uk
Kin
Sunday, Exeter Phoenix
So you want to be connected? You've come to the right place. KIN™ is about more than just technology. It's a whole new way of life. Simply pop the bracelets on and you and your KIN™ will stay connected. Their thoughts become your thoughts. Your memories are theirs. Welcome to the Kindom. An interactive show exploring what it means to be alone. A dystopic comedy from the dark minds of Poppy Pedder and Chris White.  https://www.exeterphoenix.org.uk/events/kin-2/