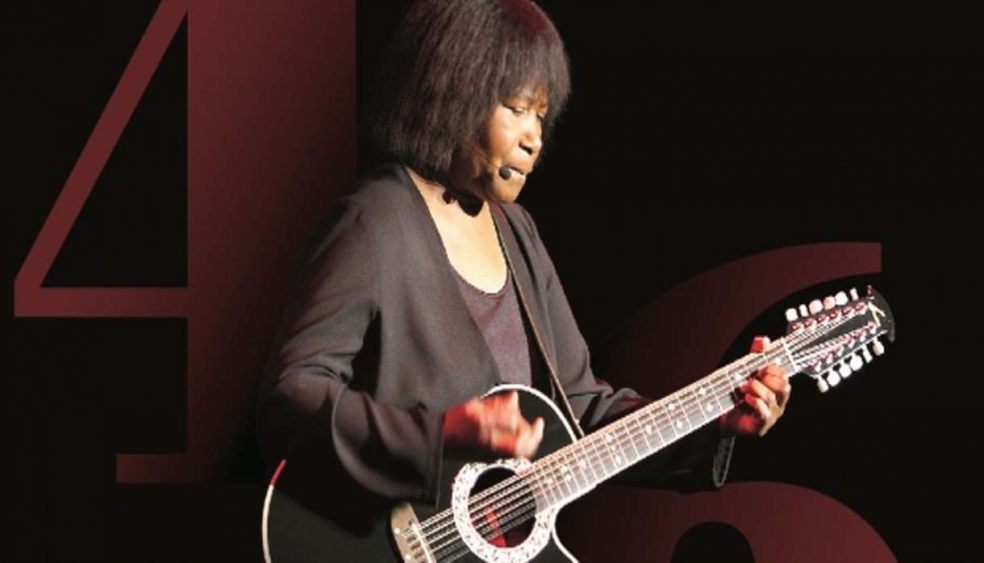 Your guide to What's On this weekend
Your essential guide to What's On in and around Exeter this weekend (19-21 October):
THEATRE

Don Carlos
Friday & Saturday, Exeter Northcott
A magnificent tale of passion and power set against the chilling backdrop of the bloody and ruthless Spanish Inquisition. Don Carlos is torn apart when his tyrannical father King Philip II seals a peace deal by marrying French noble Elizabeth de Valois, the love of Carlos' life. The heartbroken heir turns for help to his closest friend, Rodrigo, Marquis of Posa, a champion of the oppressed, who questions the monarch's iron rule and becomes an unlikely power broker in the duplicitous court. https://exeternorthcott.co.uk/
Amendments
Friday & Saturday, Clifford Room, Barnfield Theatre, Exeter
Chesterton works in a world where political correctness is paramount. Fear of offending an increasingly sensitive populus is widespread, and any language deemed inappropriate or discriminatory is strictly forbidden by the company heads. Rapidly, words vanish and phraseology begins to disappear from people's vocabulary, consigned unceremoniously to the company's 'no' list. While all around him conform, John seems to be the only one asking: if this censoring continues, will he soon be inhabiting a world where there is nothing left to say? www.barnfieldtheatre.org.uk
Dylan Moran: Dr Cosmos - SOLD OUT
Sunday, Exeter Corn Exchange
BAFTA and Perrier award winning comedian Dylan Moran embarks on his brand new tour - Dr Cosmos.  Moran will offer his unique take on love, politics, misery and the everyday absurdities of life, all served with poetical panache from one of the finest comedians of his generation. Moran has been called the Oscar Wilde of comedy and his famed style - deadpan, witty and crackpot lyricism - promises to be an unmissable journey through his interpretations of the world, swerving cliche to offer a cutting blow to our idiosyncrasies. www.exetercornexchange.co.uk
Sensory Circus
Sunday, 3.30pm, Exeter Phoenix
A show for children with ASD and PMLD.  Blast off into space with Neo, our little alien puppet and discover the magical wonders of planet circus. Sensory Circus is a UV and LED glow performance combining circus and puppetry, followed by a sensory play session.  https://www.exeterphoenix.org.uk/events/sensory-circus/
MUSIC
Oddity Road
Saturday, 8pm, Exeter Phoenix
Oddity Road kicked off 2018 with their biggest headline gig as 500 people crammed into a sold out Sheffield Academy and they've followed this up with a UK support slot alongside The Sherlocks and their own UK headline dates. The four 18 year old school mates, who wrote their first song in 2016, played over 50 gigs and 25 festivals in 2017 including an infamous BBC Introducing headline set to 4000 people. www.exeterphoenix.org.uk
Money for Nothing: Dire Straits Legacy
Saturday, Exeter Corn Exchange
Money for Nothing' was formed in 2000 as a tribute to one of the world's premier rock bands - Dire Straits. The abundant energy and the excellence and musicality of their performance makes Money for Nothing a "must see" for any rock enthusiast or Dire Straits fan. https://www.exetercornexchange.co.uk 
Exeter Camerata Autumn Concert 
Saturday, 7pm, United Reformed Church, Southernhay, Exeter 
Exeter Camerata is an exciting new chamber orchestra based in Exeter comprising some 35 of the very best musicians in the area.  Led by well known violinist Antony Clements and directed by Tony Hindley, audiences can expect appealing concert programmes expertly delivered. The first concert showcases music by Beethoven, Schubert, Haydn and Mozart.  Tickets are available from www.ticketsource.co.uk/exeter-camerata or Exeter Visitor Information and on the door.
Joan Armatrading - The 2018 Tour
Sunday, Exeter Northcott 
As the very first UK female singer/songwriter to gain international success Joan Armatrading has spent the last 45 years touring and recording. 2018 brings Joan into her 46th year in music and only the second time that she will be performing a tour completely solo. Joan has written and recorded new music for this tour but will also be singing all your favourite past classics as well. https://exeternorthcott.co.uk
Karine Polwart ** SOLD OUT **
Sunday, 8pm, Exeter Phoenix
Karine Polwart is a multi-award-winning songwriter and musician, a theatre maker, storyteller, spoken-word performer, essayist, and published writer.  www.exeterphoenix.org.uk
EVENTS
Artist talk: Tania Kovtas
Saturday, 2.30pm, Exeter Phoenix
Join artist Tania Kovtas as she discusses the themes of her exhibition and wider practice in conversation with curator Lara Goodband. www.exeterphoenix.org.uk
Etsy Team Showcase
Saturday, John Lewis Exeter
An all-day event showcasing some of our wonderful makers at the Exeter branch of John Lewis this Saturday.
Martha's Memories: An Autumn Talk
Saturday, 2.30pm, St Nicholas Priory, The Mint, Off Fore Street, Exeter
St Nicholas Priory was founded in 1087. When Henry VIII dissolved the monasteries, 2 of the original 4 wings of the Priory were demolished and the remaining wings were sold to a merchant family. The talk, given by Ben Clapp and illustrated with slides, will concentrate on the more recent history of the Priory, from the families who lived there in and after the Georgian era to the saving of the building by Exeter City Council and its restoration from 1913-16 and then to the Curators who once ran the building, not forgetting the story of our longest living resident, Martha the Raven. https://www.rammuseum.org.uk
Antiques and Vintage Fair
Saturday, The Strand, Dawlish
Antiques and Vintage Fair with a wide range of items for sale, something to suit every pocket! This Fair's the last one before Christmas so pop along to buy those unique gifts! FREE entry, open 11am-3pm. Cafe open too.
Pumpkins and Potions at Powderham!
From Sunday, Powderham Castle, Kenton
It's dark at the castle and Hallowe'en is here, Cackles and wails from the Spooky School are near, Creep round the castle on Scary Tours if you dare, But there's ghosts, ghouls and frights so you'd better beware! There'll be pumpkins and potions and face painting too, All monsters and creatures are coming - are you?    www.powderham.co.uk
EXHIBITIONS
Tania Kovtas: Troubled Waters
Exeter Phoenix
A solo exhibition by the internationally renowned artist Tania Kovats who is best known for producing sculptures, large-scale installations, drawings and temporal works which explore our experience and understanding of landscape.