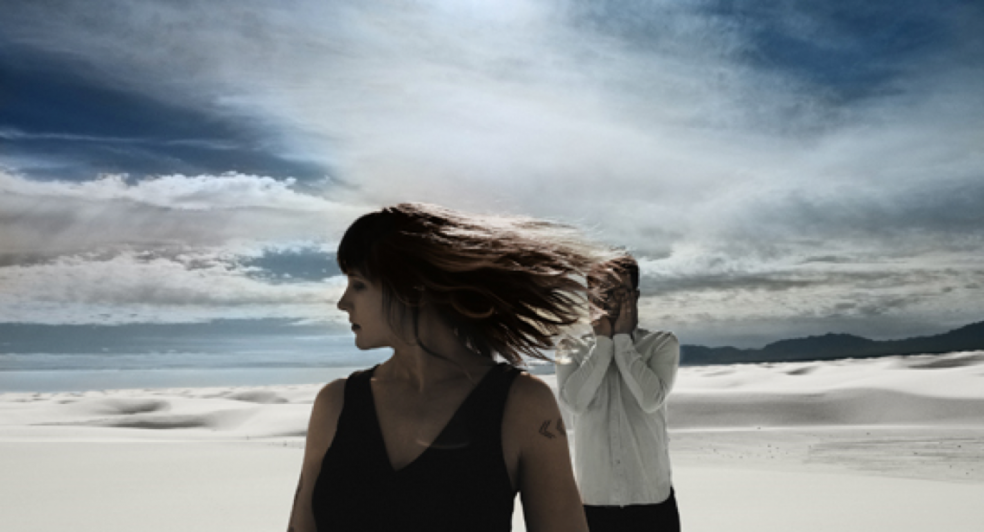 Your guide to What's On this weekend
Your essential guide to What's On in and around Exeter this weekend (17-19 August).
THEATRE
Alice in Wonderland
Saturday & Sunday, 2pm, Barnfield Theatre, Exeter
Panto time? Oh Yes It Is!   This fun-filled family show features stunning scenery, colourful costumes, toe-tapping songs and bucket loads of laughter. Join Alice as she falls down the rabbit hole and finds herself in the most peculiar place she's ever seen! She'll need to have her wits about her as the evil, but hilarious, Queen of Hearts is after the secret recipe to create the best Jam Tarts for her tea party! Alice will need all the help she can get from her Wonderland friends including the Mad Hatter, the White Rabbit and Molly the Dormouse to stop the evil Queen from stealing the recipe from her sister – Celia Suet – the most fabulously-dressed cook you've ever clapped eyes on! Their adventures will take them on a magical journey through Wonderland as they fight good against evil and discover the power of true friendship. Will they make it to the tea party? You've got an invitation too – go along and find out!  Tickets £14 (£11) www.barnfieldtheatre.org.uk 
Funny Money
Friday & Saturday, Manor Pavilion, Sidmouth
Paul Taylor Mills presents Funny Money by Ray Cooney.  Good friends Betty and Vic arrive for Henry's birthday dinner and Jean is frantic because Henry is late. When he eventually arrives he wants to emigrate immediately, and with good reason- the briefcase he accidentally picked up on the underground is stuffed with £735,000. When two police inspectors arrive at the house the scene develops into a frantic and hilarious game of cat and mouse. Performance starts at 8pm.  http://manorpavilion.com
MUSIC
Shhhh! Silent Disco
Friday, 9pm, Exeter Phoenix
Get your dancing shoes on and practice the art of not accidentally singing your head off to tunes no one else can hear – silent discos are back this summer. Get your groove on to your favourite indie classics, or choose the cheesy option to shake your stuff to guilty pleasures until late. Shhh… Over 18s, £5.  www.exeterphoenix.org.uk
Beautiful Days
Friday, Saturday & Sunday, Escot Park near Ottery St Mary
Beautiful Days is the Levellers' family music festival, featuring six stages, site art, a huge children's area, comedy, theatre, family camping, licensed real ale bars from Otter Brewery & a great choice of food and craft stalls.  http://www.beautifuldays.org
Wye Oak
Saturday, 8pm, Exeter Phoenix
Wye Oak are coming to Exeter following the release of their triumphant fifth album The Louder I Call, The Faster It Runs.  The Louder I Call, The Faster It Runs begins with an explosion. For a few seconds, piano, drums, and a playful keyboard loop gather momentum; then, all at once, they burst, enormous bass flooding the elastic beat. The moment declares the second coming of Wye Oak, a band that spent more than a decade preparing to write this record — their most gripping and powerful set of songs to date, built with melodies, movement, and emotions that transcend even the best of their catalogue. £12 standing.  www.exeterphoenix.org.uk
Wax the Van presents Fancy Struttin'
Saturday, Exeter Phoenix
Disco, soul, house, Balearic from DJs on the terrace.  Featuring DJs: Spider, Jabru, Dave Elmer, Matt Anderson, Emilio Snazz and Yiska.  2pm-11pm, free.
EVENTS
Devon Fire and Spice Festival
Saturday & Sunday, Powderham Castle, Kenton
A celebration of barbecuing, chillies and spice. This fiery weekend themed food festival will focus on hot sauces, spice rubs and mixes, chilli plants, barbecues, smokers and barbecue sauces, with plenty for the non-chilli lover too. https://devonfireandspicefestival.co.uk
Exploring the virtues of Herbes with the Tudor Herbe Wives
Saturday, Exeter Cathedral
A living history performance looking at the medicinal, domestic and cosmetic use of herbs in the 16 and 17th centuries. This entertaining demonstration will be accompanied by some wonderful examples of medical books from the Cathedral's Library and Archives. 10.30am-12.30pm.   £5 adults.
Woodturning Show
Saturday, Woodbury Village Hall, Flower Street, Woodbury
Woodbury Woodturners summer show features lots of great demonstrations and fantastic things to buy. Refreshments, free parking and only £1 entry. 10am-4pm.
Dolls House & Miniature Fair
Sunday, Westpoint Arena, Exeter
Experience the exquisite world of Dolls House Miniatures at our public fair where you will find exhibits, displays and demonstrations by some of the leading craftspeople in this field. Whether a keen miniaturist collector or enthusiast, or someone just wanting to visit for casual interest, you can be assured of a warm welcome.  10am-4pm. www.wendysworldfairs.co.uk