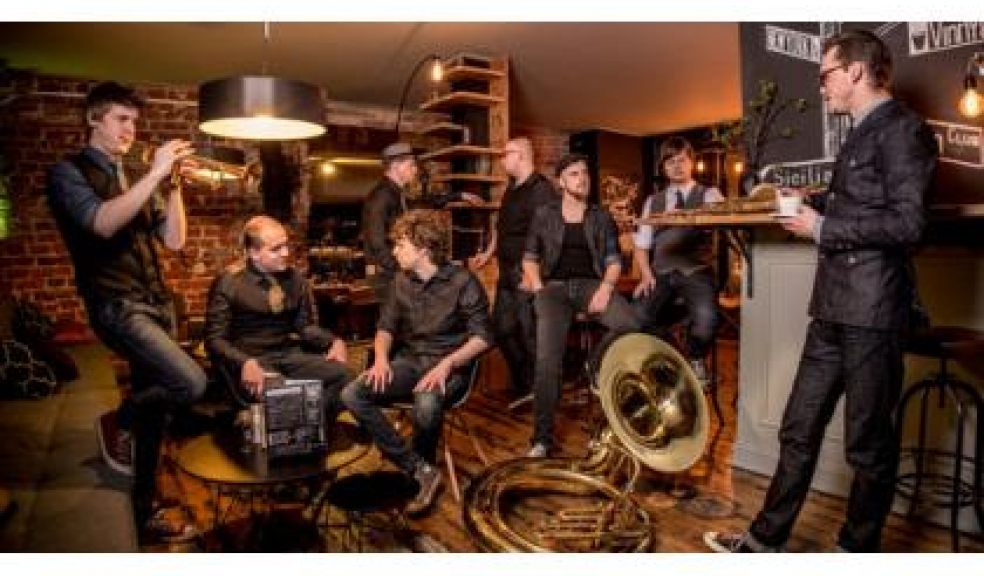 Your guide to What's On this weekend
Your essential guide to what's on in and around Exeter this weekend (5-7 August).
THEATRE
Margo and Mr Whatsit
Friday & Saturday, Exeter Phoenix
Did you ever have an imaginary friend? A little piece of mischief only you could see? Someone that made you feel safe through new schools, new families, new homes? Sophia's imaginary friend is called Mr Whatsit, and he's always there with a new joke to tell and a new game to play – that is, until the day she unimagines him. Now there's a new imaginary friend in town – the tea-drinking, lipstick-wearing, ever-confident Margo. Can Mr Whatsit's childish playfulness keep him from being unimagined forever? And as Sophia's imagination goes to war, will she manage to find peace in her new home? Tickets £8 (£6), family ticket £25. http://www.exeterphoenix.org.uk/whats-on
MUSIC
Dartmoor Folk Festival
Friday, Saturday & Sunday, South Zeal, Okehampton
The 39th Dartmoor Folk Festival will take place on the 5th, 6th & 7th August 2016 in the village of South Zeal near Okehampton in Devon. This year's festival promises another packed programme of concerts, ceilidhs, workshops, song and music sessions, a children's festival, craft displays, folk service, a Dartmoor ramble and much more.  www.dartmoorfolkfestival.org.uk
Live Music
Friday, various venues, Exeter
John Gandys, Gandy Street: Vicious Kitten, 9pm, free.
The Nelson, Topsham: The Blues Brothers Collectie, 9pm, free.
Crazy for Soul 2016
Saturday, 2pm, Exeter Corn Exchange
Wayne Sibthorpe's 'CRAZY 4 SOUL' brings you another adrenaline packed day of he very in Northern Soul and Motown music. The music will be played by some of the best DJs in the South West and UK including the legendary Kev Roberts of Wigan Casino fame for the second year running. Tickets £13.50/£16 doors, 2pm-1am. https://sites.exeter.gov.uk/cornexchange/
Wax the Van All Dayer
Saturday, 2pm, Exeter Phoenix
Wax The Van resident DJ Spider eases you into the weekend with a fine selection of chilled soul and disco tunes. 2pm - 11pm. Free. Over 18s.
Broken Brass Ensemble
Saturday, 8pm, Exeter Phoenix
Broken Brass Ensemble injects the traditional New Orleans brass with a fusion of hiphop, funk, soul, dance, jazz (and much more) and turn it into a blazing mixture of energy. Tickets £10 (£8). www.exeterphoenix.org.uk/whats-on
Live Music
Saturday, various venues, Exeter
The Bishop Blaize, Commercial Road: Barnaby, 9.30pm, free.
The King's Arms, Cowick Street: Stillyano, 9.30pm, free.
Heart of Oak, Pinhoe: The Bail Jumpers, 9pm, free.
Rock n Roll Day
Saturday, noon, Exmouth Pavilion
We have a great line up for the afternoon with Delta 88, a three piece rockabilly group. Inspired by Elvis, Carl Perkins, Janis Martin and Charlie Feathers, they will be supporting A Tribute to Elvis with Barry Paull. Music starts at noon. The café and bar will be open throughout the day for refreshments.
Live Music
Sunday, various venues
Buccaneers Bar, Crediton: The Great Crediton Jam Night, 7pm, free.
The Bank, Exmouth: Upside Down, 3pm, free.
First & Last Inn, Exmouth: Carnaby Street, 6pm, free.
Bicton Inn, Exmouth: Over the Hill Trad Jazz Trio, 3pm, free.
The Cove, Teignmouth: Harbour, 4pm, free.
EVENTS
Inside Outside Craft Market
Saturday, 10am, Transit Shed, Exeter Quay
Lots and lots of arts, crafts and gifts, all hand made by local makers. Face painting, spinning/weaving demonstrations, Devon fudge, charity bookstall and live music by two of Exeter's best and favourite street musicians and lots more! 10am-5pm.
Topsham Community Market
Saturday, 8.30am, Matthew's Hall, Topsham, Exeter
A good mix food stalls, antiques, clothes, jewellery and craft stalls, every Saturday, 8.30am-1pm.
Summer Fundraiser
Saturday, 11am, Clyst St Mary Village Hall, Exeter
Great Book art, raffle, bric-a-brac, refreshments, Great Village Bake Off and lots more! 11am-3pm, in aid of Cat's Protection Exeter Axhayes Adoption Centre. More information: 01395 232377 or email exeteraxhayes@cats.org.uk
 
Paignton Championship Dog Show
Saturday & Sunday, Westpoint Arena, Exeter
The Paignton Championship Dog Show will be returns. The event itself is a qualifying show for Crufts and an ideal opportunity to meet Champion Dogs and dog lovers alike. The show will exhibit 163 breeds of dog. Agility will be taking place on all four days and obedience classes will be held on the last show day. Full programme:  www.paigntonchampionshipdogshow.co.uk the event runs until Tuesday.
Devon & Somerset Fire & Rescue Service Open Day
Sunday ,10am, Devon & Somerset Fire & Rescue Service HQ, The Knowle, Clyst St George, Exeter
Go along to learn more about the work of firefighters and how you can make your homes safer.  There will be lots for all the family to see and do, including: Safety advice and demonstrations, barbecue, face painting, Brigade band, bouncy castle, climbing wall, birds of prey, vintage fire engine and lots more! 10am-4pm. Funds will be raised for Hospiscare Exmouth & Lympstone and the Fire Fighters Charity.
EXHIBITIONS
Shopping in Topsham Exhibition
Topsham Museum
Topsham once supported a multitude of different shops and tradesmen. Go and see the photographs from the Museum collection showing how these shops looked,where they were,  what they sold and who ran them. Many oral history recollections will be used as well as census information, photographs, newspaper advertisements and even printed paper bags to trace the history of some of the buildings in Fore Street and High Street. 2pm-5pm.  Free admission http://www.devonmuseums.net/Shopping-in-Topsham/Exhibitions/Topsham-Muse...
Flower Power: Botanical illustrations from India
RAMM, Queen Street, Exeter
An exhibition of beautiful early 19th-century illustrations of Indian flora exploring the plants' usage in traditional Ayurvedic and modern medicine. Part of Naturally Inspired: RAMM's season of botanicals, gardens and landscapes. The exhibition runs until 11 September. http://www.rammuseum.org.uk
Fashion to dye for
Killerton House, Broadclyst, Exeter
Killerton's latest exhibition 'Fashion to dye for', will be opening its doors to invite people into the wardrobe to discover how colours, dyes and design shaped fashion history. From a 50's red silk gown (said to have belonged to Princess Margaret), to a 70's blue denim jacket and flares and a young boys red dress - colour can reveal much about the wearer. The collection brings to life how colour can reveal much about the wearer and also looks into the origins, status and function of colour in fashion. The exhibition is open daily until Sunday 30 October. Normal admission fees apply. http://www.nationaltrust.org.uk/killerton
Laura Reeves: Bouquets
Exeter Phoenix
Laura Reeves employs a process of collecting, researching and reviving histories from the recent past, creating idiosyncratic archival materials that aim to give them new relevance, drawing them out into the present. The exhibition runs until 3 September. http://www.exeterphoenix.org.uk