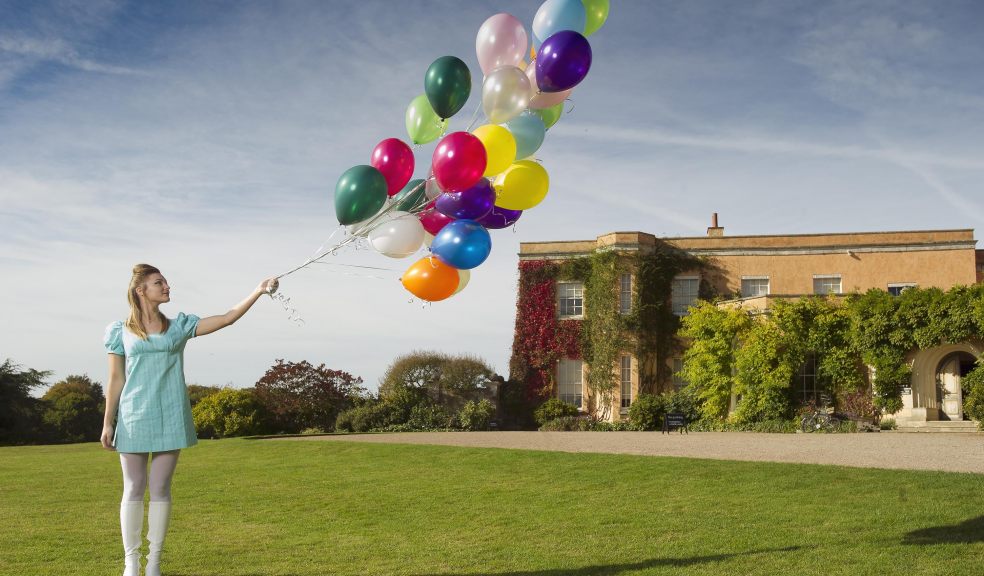 Your guide to What's On this weekend
Your essential guide to What's On in an around Exeter this weekend (29 April - 1 May).
THEATRE
Jungle Book
Friday & Saturday, Exeter Northcott Theatre
Rudyard Kipling's classic tale re-imagined with street-dance, circus and spoken word.  Mowgli is finding her way in the urban jungle. With a beat-boxing bin man Baloo, graffiti artist Bagheera and a skateboarding Wolf crew, this heart-warming coming of age story will astonish and amaze.
http://www.exeternorthcott.co.uk/
Puppetry of the Penis - The Vegas Show
Friday, 7.30pm, Exeter Corn Exchange
Two near naked men (they wear shoes) manipulate their nether regions using the Ancient Art of Genital Origami, providing the audience with a hilarious array of shapes and impersonations which will be projected onto a huge video screen. Tickets £21.50.  https://sites.exeter.gov.uk/cornexchange
Shazia Mirza: The Kardashians Made Me do It
Saturday, 8pm, Exeter Corn Exchange
A searing and urgent exploration of life, love and Jihadi brides inspired by three girls who left Bethnal Green to join ISIS, and an unrelated radio piece Shazia contributed to the BBC which subsequently received a record number of complaints. The show tells of the confusion it caused as she looks into the nature of offence, the dangers of politically correct liberalism versus the sinister and terrifying intrusion of ISIS into the lives of young British Asian women. Tickets £16.
https://sites.exeter.gov.uk/cornexchange
Spokes: Amaze! Special Feat. Animal & Tongue Fu
Sunday, 7.30pm, Bike Shed Theatre, Exeter
A double bill of spoken word, comedy, and music with the amazing new show Animal and the one and only Tongue Fu! www.bikeshedtheatre.co.uk
MUSIC
Supermood
Friday, 8pm, Clifford Room, Barnfield Theatre, Exeter
Roz Harding (sax), Mike Outram (guitar), Jim Bashford (drums). Tickets £10/£5* advance £12/£6* on the night. *MU or NUS.
http://www.barnfieldtheatre.org.uk/supermood/
Jah Wobble and the Invaders of the Heart
Friday, 8pm, Exeter Phoenix
A founder member of Public Image Limited, Jah Wobble's heavy, hypnotic bass lines defined the post punk era and have influenced many musicians over the last 30 years.  Tickets £17.50 standing. http://www.exeterphoenix.org.uk/
Live Music
Friday, various venues, Exeter
Seven Stars Inn, Alphington Road: Lucky 13, 8.30pm, free.
Venezia, Exeter Quay: Steve Jenner, 7pm, free
John Gandys, Gandy Street: The Lateshift, 9pm, free.
The Ship & Pelican, Heavitree: Better Luck Next Time (UK) 9pm, free.
The Sorry Head, Blackboy Road: Pyrates, 9pm, free
Rinse:It Fourth Birthday
Saturday, 9pm, Exeter Phoenix
Where did the time go? It's been 4 years practically to the day since we started project Rinse:it and its fair to say in that time its grown into something bigger than we really intended. So of course it's about time we celebrated a birthday and back at Exeter Phoenix.  Tickets £16, over 18s, 9pm-2am. www.exeterphoenix.org.uk
Live Music
Saturday, various venues, Exeter
The Bishop Blaize, Commercial Road: The Real Me, 9pm, free.
The King's Arms, Cowick Street: Stillyano, 9.30pm, free.
The Twisted Oak, Ide: The Dappers, 8.30pm, free.
Heart of Oak, Pinhoe: Booster, 9pm, free.
Live Music
Sunday, various venues
The Cosy Club, Southernhay, Exeter: Just Misbehavin' 7pm, free.
The Bishop Blaize, Commercial Road, Exeter: Booster, 6pm free.
The King's Arms, Cowick Street, Exeter: Upside Down, 5pm, free.
John Gandys, Gandy Street: Mammoth, 9pm, free.
Buccaneers Bar, Crediton: The Great Crediton Jam Night, 7pm, free.
The Strand Inn, Exmouth: That'll Be the Day, 4.30pm, free.
First & Last Inn, Exmouth: The Barefoot Bandit, 6.30pm, free.
The King's Arms, Teignmouth: Shovelhead, 9pm, free.
The Jolly Farmer, Newton Abbot: Sea of Mirth, 9pm, free.
Black Horse Inn, Sidmouth: Stonefox, 9.30pm, free.
Teignmouth Labour Party Branch May Day celebration
Monday, from 2.30pm, The Pavilion, The Den, Teignmouth
A day of talks and discussions, with free entertainment from 3pm featuring Anne Darby, The Estuary Buoys, The Dart Valley Stompers, Reuben Lenkiewicz and The Back Beach Boyz, followed by an evening concert with Zulu Tradition, Si Baron and a mini-ceildh with Celt and caller Joan Holloway. www.pavilionsteignmouth.org.uk 
Live Music
Monday, various venues
The Royal Oak, Heavitree, Exeter: New Heroes, 3pm, free.
The Diggers Rest, Woodbury Salterton: Eat the Rich, 3pm, free.
EVENTS
Toby Buckland's Garden Festival
Friday & Saturday, Powderham Castle, Kenton
Toby Buckland's Garden Festival returns to Powderham Castle with some of the country's best plant specialists, gardening stars and plenty of delicious local food, craft, live music and fun. 10am-5pm both days. Tickets: Adults £7.50 on the day, £6 with advance booking online, children under 16 free.  www.tobygardenfest.co.uk
BMAD Motorbike Festival 2016
Friday, Saturday & Sunday, Paignton Seafront
The Bikers Make a Difference (BMAD) Festival has grown into a major event attracting locals, visitors and bikers from all across the country. All in the name of charity, the festival features live music, stunts, a beer tent, more stalls than you can shake a Harley Davison at and the stars of the show: the motorbikes.
 
RSPB family friendly nature walk
Saturday, 2pm, RSPB Shop, Darts Farm, Topsham, Exeter
Family friendly walks showcasing the beautiful surrounding farmland and wetlands - a great chance to get out and see some wildlife.  2pm-3pm, Saturdays only (binoculars available for hire). RSPB members free, non-members £3.
 
Topsham Community Market
Saturday, 8.30am, Matthew's Hall, Topsham, Exeter
A good mix food stalls, antiques, clothes, jewellery and craft stalls, every Saturday, 8.30am-1pm.
Woodland Wanders
Sunday & Monday, Powderham Castle, Kenton
Pocketwatch Theatre Company return for a magical, fairy-themed activity, as well as the Exeter Woodcarvers and a garden walk and talk with the Earl of Devon, Charlie Courtenay, through previously unvisited parts of the Woodland Garden.  Full details and tickets:  www.powderham.co.uk
Topsham Rugby Club Car Boot Sales
Monday, 9.30am, Topsham Rugby Club
Topsham Rugby Club host their Car Boot Sale from 9.30am-1pm.  Public entrance is free, and sellers will be welcome to set up at 8 am with fees from £6 per car.  The clubhouse will be open with hot food and drinks available.  www.topshamrugby.co.uk
EXHIBITIONS
Fashion to Dye For
Killerton House, Broadclyst, Exeter
Fashion to dye for invites people into the wardrobe to discover how colours, dyes and design shaped fashion history. From a 50s red silk gown (said to have belonged to Princess Margaret), to a 70s blue denim jacket and flares and a young boys red dress - colour can reveal much about the wearer. The collection brings to life how colour can reveal much about the wearer and also looks into the origins, status and function of colour in fashion. The exhibition is open daily until Sunday 30 October. Normal admission fees apply. www.nationaltrust.org.uk/killerton
Charles Richardson: Displacement Behaviour
Exeter Phoenix
Displacement Behaviour brings together recent video and new installation works that explore themes of male identity, social digitisation and contemporary cultural uncertainty. Packed with paradox and contradiction, Richardson's works combine digital sophistication with an absurd, deadpan humour, drawing together elements of sculpture, performance and collaborative practice. The exhibition runs until 30 April.