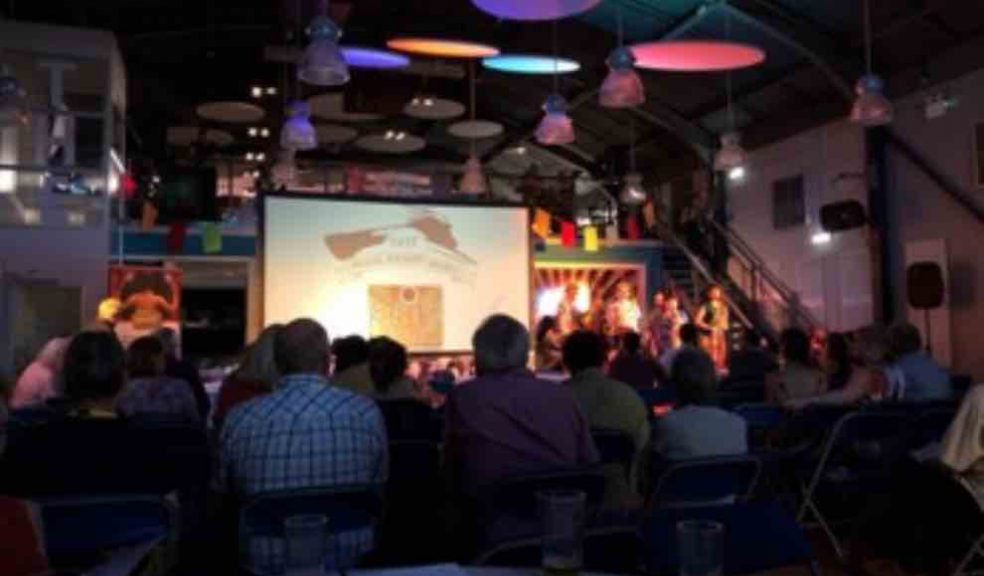 Villages in Action shortlisted for rural touring award
Devon rural touring scheme Villages in Action have been shortlisted for the 'Touring Scheme Collaboration of the Year' award for their partnership which saved VIA from closure in late 2017
Villages in Action is delighted to announce that it has been shortlisted in the National Rural Touring Awards 2019. Together with Cornwall rural touring scheme Carn to Cove, Villages in Action are shortlisted in the category of 'Touring Scheme Collaboration of the Year' for their work together securing the future of Villages in Action after the scheme faced closure in late 2017. Thanks to the support of Carn to Cove, and funding from Arts Council England, East Devon District Council, Teignbridge District Council and Devon County Council, VIA is now going strong with an exciting future ahead!
Organised by the National Rural Touring Forum, the Rural Touring Awards celebrate the breadth, passion and professionalism in the rural touring sector. Held once a year at the NRTF annual conference, the Awards were designed as an opportunity to draw attention to the quality of performance and performing companies, as well as to collaborations and the network of individuals who go above and beyond for their local community.
Claire Marshall, Deputy Director of Carn to Cove said, "We are really excited to be part of the rural touring awards, as they are becoming an established part of the NRTF year. We are really honoured to be shortlisted, as we know how much great work goes on in our sector and we are very much looking forward to meeting up with colleagues and friends at the Award Ceremony".
Winners will be announced at the Hi-VIS: NRTF Conference 2019, being held in Bangor, Wales 2 – 4 July 2019. Hosting the awards is Kate Fox, stand up poet, who will be joined by the nominees and many from the rural touring sector, including schemes, programmers, directors and performers.
The Awards are judged by three industry professionals: Jude Henderson, Director of Federation of Scottish Theatres; Ian McMillan, poet, journalist, playwright, and broadcaster; and Kate Green, Deputy Editor of Country Life Magazine.
Villages in Action would like to thank everyone who nominated them, and extend congratulations to their fellow nominees who can be found on the NRTF website: https://ruraltouring.blogspot.com/2019/06/rural-touring-awards-nominees-announced.html