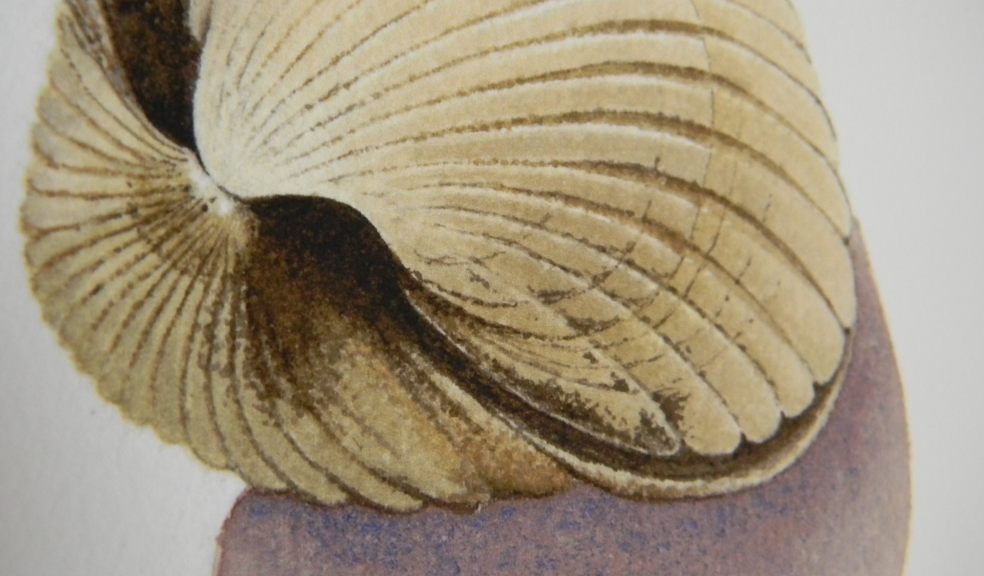 A taste of what's to come for Devon Open Studios at Gloss
Art lovers will have a chance to get an exciting preview of the work of Devon Open Studios artists at gloss-Art Exeter this summer within their stunning multi-artist exhibition of work by Devon Artist Network artists.
Devon Artist Network (DAN), a membership organisation committed to raising awareness of visual arts, with over 800 artist members, produces the Open Studios event annually.
Forty-five percent of the 60 DAN artists on show at Gloss will also be opening their studios later in the year, all over Devon between 7 September and 22 September, therefor enabling the public to view several artists in one place before deciding to visit particular artists in their studios.
Gloss will also be one of the venues during Devon Open Studios and will be showing a curated selection of Devon artists work allowing some of the more remote and unknown artists a chance to shine.
Gloss is a stunning Exeter art gallery set in a Georgian crescent, just a two minute walk from the Princesshay Shopping Centre, and opposite the Barnfield Theatre.  They showcase a dynamic selection of regionally and nationally known artists with a continually changing rich exhibition programme which Devon Open Studios is now proud to be a part.
Devon Artist Network will take place at gloss Art Exeter, 1 Barnfield Crescent, Exeter (opposite the Barnfield Theatre) from Friday 5 July until Saturday 24 August, with a private view on Thursday 4 July, 6-9pm.
Further information is available by calling the gallery on 01392 278522.
A selection of DOS artists taking part in the Gloss DAN Exhibition:
Willow Paterson – Topsham
Willow originally studied graphic design but has recently taken up water colour painting. She lived abroad for many years and was often to be found wandering down the shoreline scanning the beach for her next great find. Now, back in Topsham, Devon, her shell collection has become the inspiration for her painting.
Self taught, she is currently working on a collection inspired by the Exe Estuary and Devon beach finds.  She's interested in how the objects she finds change along sections of the Estuary to the sea.
"I love the architectural structure of the shells." she explains, "Particularly the cockles, it appeal's to my Graphic background and outlook."
This collection includes, cockles, clams, limpet and mussel shells, old pottery, pebbles, sea glass, feathers and small creatures.  
Showing during DOS in September at The Summerhouse, 3 Tresillian Cottages, Topsham, EX3 0BD
Diane Bailey – artist – West Devon
Diane Bailey abandoned a future in Science and graduated with a degree in three-dimensional design.
She headed-up two successful design consultancies before deciding to concentrate on painting and printmaking and is now well known for portraying creatures that coexist in our own spaces. Recently she has turned her attention to depicting critically endangered species.
Her images are bold, vibrant and energised, conveying moods that may be powerful, peaceful or humorous, but always observing pertinent details and idiosyncrasies.
She has exhibited in numerous exhibitions and galleries in the South West and is a finalist in two categories for the BBC's Wildlife Artist of 2013.
Diane will be showing their work during DOS in Sptember at Belstone Village Hall, Belstone, EX20 1RB
Pauline Lee – ceramicist – Teinbridge
Pauline Lee, along with her partner Jeff have been engaged in developing their riverside woodland garden for many years.
From her studio beside the river Dart in Dartmoor National Park, she produces sculptural work that aims to capture, the texture, impressions and forms of woodland, moorland, and river.
"I like my sculpture and ceramics to sit within and be comfortable and in harmony with the garden, not to dominate or impose on nature," she says.
Pauline's sculpture is inspired by botanical and arboreal forms.
Pauline will be showing at her secret woodland garden during DOS in September at East Lower Lodge, Spitchwick, Poundsgate, near Ashburton TQ13 7NU