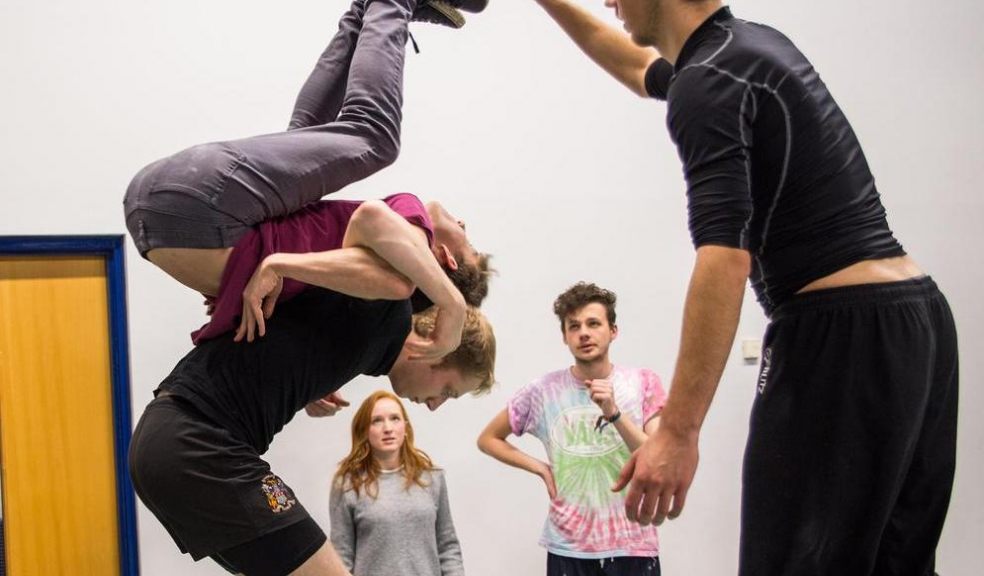 Students raise over £1,500 in crowdfunding campaign for theatre production
Students from the Exeter University Theatre Company (EUTCO) have reached the halfway mark in their campaign to raise £3000 for their production of 'Animal Farm' at the Exeter Northcott Theatre in January. With over £1,500 of pledges received already, they have until 7pm on the 4th December to raise as much money as they can towards their target.
'Animal Farm' - the history of a revolution that went wrong - is George Orwell's brilliant satire on the corrupting influence of power. EUTCO's production, based on the play by Peter Hall, is anticipated to be an exciting, energetic and creative adaptation. The show will be underscored by live original music and use physical theatre and puppetry to transform the familiar tale into a theatrical and exciting drama.
Abigail Clarke, who is the Director for the show, is delighted with the public support the project has received. "We're incredibly thankful to everyone who has pledged to support our show. The money we have raised will allow us to be ambitious with the bold set, handmade props and costumes we are creating for the production. However, the campaign is not over yet and we still have a few more days to raise as much money as we can towards our target."
EUTCO are the University of Exeter's largest and longest running theatre company, and their work focuses on staging published plays in new and engaging ways. So far this year the student society have already presented 'Monster' by Duncan Macmillan and next week they will be putting on 'The Effect' by Lucy Pebble. However 'Animal Farm', due to be performed from the 18th - 21st of January, is set to be their largest production of the year with over 30 cast and crew working on the show.
The crowdfunding campaign for the show is listed on Crowdfunder, the UK's largest rewards-based crowdfunding network. The website works by offering members of the public the opportunity to make a contribution to a project in return for a reward. EUTCO are offering a wide range of these perks to their supporters including exclusive behind-the-scenes video footage throughout the rehearsal period, free tickets to the show and high quality image prints.
For more information on the project or to pledge you can go to: eutco.org.uk/animalfund