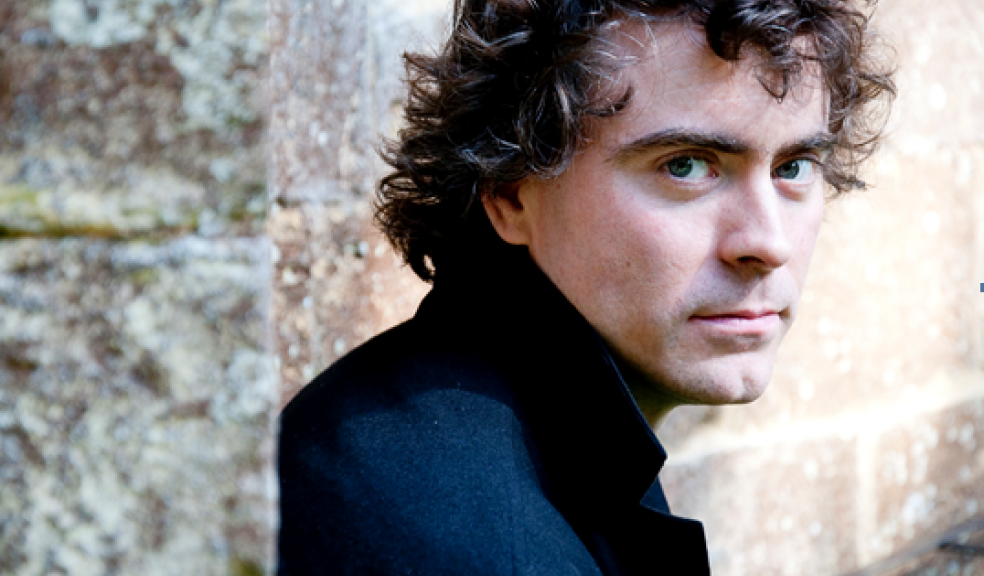 Paul Lewis plays Beethoven in Budleigh
Paul Lewis born on 20th May 1972 is an English classical painist and will play Beethoven's last three sonatas at St Peter's Church, Budleigh Salterton on Saturday, 3rd October from 7.30pm. These are widely considered to be three of the most sublime, brilliant and audacious of his works for piano.
Paul's father worked at the Liverpool docks and his mother was a local council worker; there were no musicians in the family background.
He is married to Bjorg Vaernes, the Norwegian cellist of the Vertavo Quartet.  ("I played the cello as a young boy, really badly, and that was my dream; so instead of becoming a cellist, I married one") - they have three children.  He lives in London and in his garden has a purpose-built music hut, housing not one but two Steinways!
Internationally regarded as one of the leading musicians of his generation, playing in the best halls all over the world (from Vienna to Los Angeles) with many notable conductors but he considers Alfred Brendel to be his closest mentor.
His recent concerts/recitals have received unanimous critic and public acclaim worldwide and consolidated his reputation as one of the world's foremost interpreters of central European classical music.
A dedicated Beethoven and Schubert specialist he maintains a regular routine of playing four to five hours every day.  He is quoted as saying of Beethoven that he was a "belligerent, outpoken, deaf German, never writing what is convenient for the piano.  When he has an idea, he just writes what he wants to and if sometimes it almost doesn't work on the instrument – well, that's really your problem.  You just have to find a way through it. " 
For details to purchase tickets* on-line for this concert and/or our other performances apply to www.stpetersmusic.org.uk or alternatively in person from:
• Reflections (previously Lesleys), Stationers, High Street, Budleigh Salterton
• The Card Shop too - High Street, Budleigh Salterton
• Eagle House, 44 The Strand, Exmouth
• Tourist Information Centre, Ham Lane, Sidmouth (by the Swimming Pool)
• Exeter Information & Tickets (EVIT), Dix's Field, Exeter EX1 1GF. (From EVIT can be cash, cheque or card payment) - 01392 665885
Tickets in advance are priced from £30, £27 & £24 - (£32, £30 and £27 at the door) – half price for full time students.  There is wheelchair access.