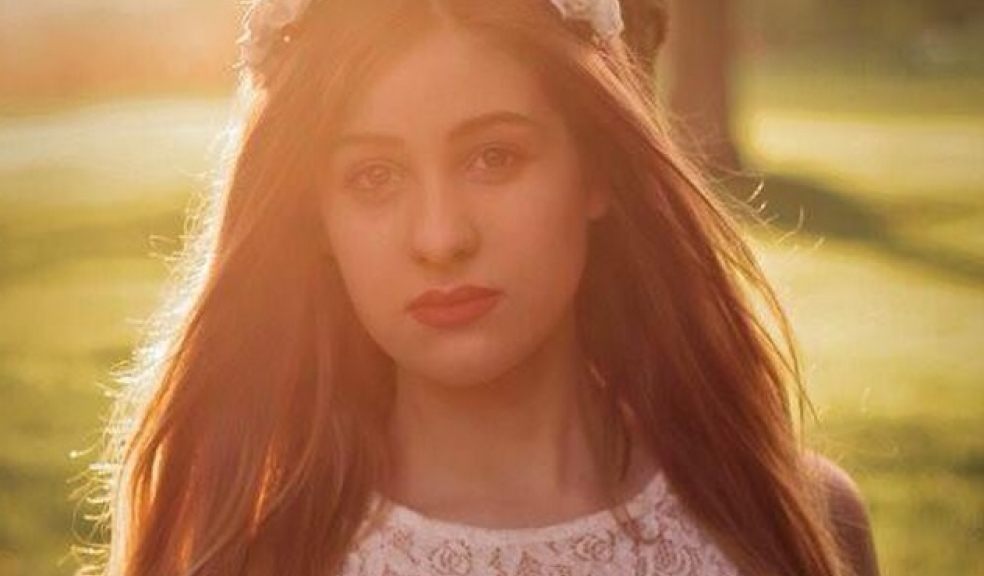 Holly Morwenna wows Teen Star judges
Sixteen-year-old singer-songwriter Holly Morwenna from Kenton has been given the big thumbs up yet again by judges of TeenStar.  
Along with other impressive acts, Holly will be performing at the area finals of the UK's only teen singing competition at Ferneham Hall, Fareham, Hampshire on Saturday 10 May.
Holly Morwenna is a familiar face on the Exeter music scene having recently performed at the prestigious Exeter Food Festival, Powderham Garden Festival, Gemfest and several other charity gigs and festivals in the South West. She supported Adam Isaac for the Together in Harmony charity single Miss You Machine and has also been invited to record a track for an anti-bullying album to be released by Big Pure Talent in August.
This local songstress also seems to be gathering a US following after topping the Justin Wayne independent radio show's "April Top 10" this year. Holly's first and self-titled E.P. will be released in May on iTunes.
Holly has a real talent for writing passionate songs enhanced by her beloved guitar and bespoke decorated stomp box!
Having caught the judges' eyes, Holly is now in the running to follow in the footsteps of previous winner Luke Friend and compete for a place in the National Grand Final.
The next stage of the competition will also provide acts with the opportunity to impress many guests from record labels, agencies and the entertainment industry as well as judges from BBC Introducing, national radio and regional press with judges becoming more prestigious as the competition progresses.
TeenStar is brought to you by Future Music, the company behind the discovery of artists such as Warner Music's Birdy.
Chris Grayston, events coordinator for TeenStar said: "We are looking to find an act that has something unique to offer, another Birdy or Luke Friend that can go all the way, with both the ability to deliver a strong live performance but also potential to become a professional recording artist. There is so much talent out there I'm sure we can find that star again!"
Previous Future Music competition winner Birdy's career has gone from strength-to-strength since winning Open Mic UK, after securing a deal with Warner Music and watching her debut album achieve Gold status in the UK and platinum status throughout Europe, and receiving a 2014 BRIT award nomination.
For more information visit www.teenstarcompetition.co.uk or better still, come down and support your local talent performing! You can purchase tickets from www.teenstarcompetition.co.uk as well as on the door subject to availability or from Holly Morwenna Music on facebook or Twitter.