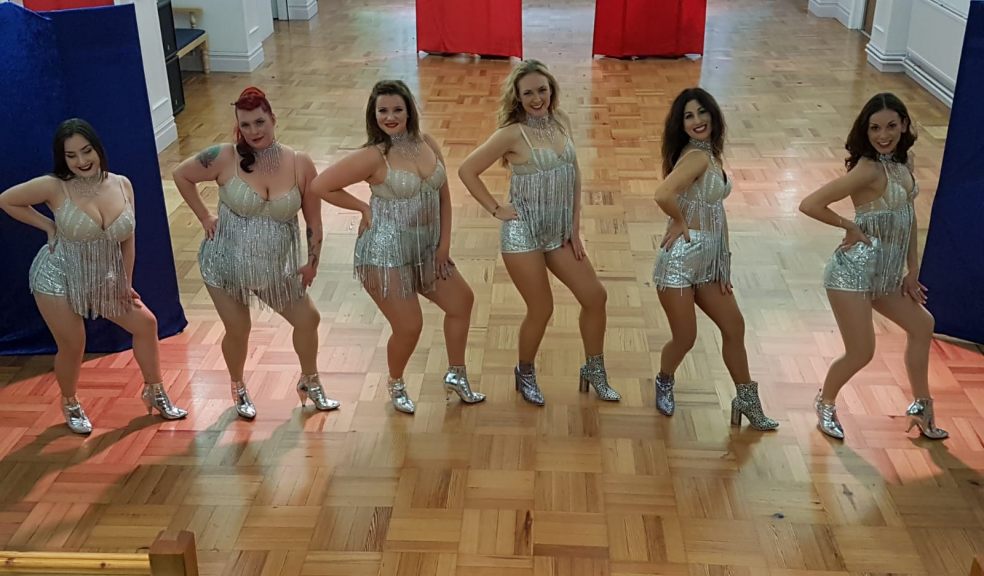 Exclusive chance to view the Forever Diamond
At
Exeter Phoenix Studio, As part of the Exeter Fringe Festival
On
Friday 2nd August – 2019 – 9pm
in
Diamonds Are Forever
Presented by
Diamond Dolls
For one night only, the Diamond Dolls present to you the Forever Diamond; mined in India, cut in America and on display right here in Exeter at their show Diamonds Are Forever at the Exeter Phoenix on Friday 2nd August. 
Welcome to the sparkling world of burlesque.  Where you will be subject to sensational songs, daring dance and lots of hanky Panky along the way. As these good girls look for a big spender who can supply them with girls' best friend, because diamonds are forever. Meet the saucy Suzi-luscious, the mesmerising Maria Amore, the sassy Sexy Lexi, the racy Rose Petal, the kinky Kiki Kat and the songbird Sunny Von Satin. 
A celebration of all that is woman, they present to you the Forever Diamond, with tight security in operation they keep one eye on the diamond and one in search for a single man.
Based at Danceworks Devon, in Newton Abbot this Burlesque dance troop will titillate you with their twirls, surprise you with their sashays and dazzle you with their diamonds.  They made it to the final of Newtons Got Talent and nearly got onto Britain's Got Talent, if you don't blink when watching you may have spotted them!
Their first full length performance promises to be an assault on the senses, with feathers, sparkles and outrageous outfits.
This show contains nudity and some audience participation.
Please note the Forever Diamond is actually made of hot glue and lots of glitter and is not a real gem.
For more information see Facebook: DanceworksDiamondDolls.
Tickets are available from the Exeter Phoenix. Tel: 01392 667 080 or exefringe.co.uk
Plus, Diamond Dolls will take to the streets of Exeter in full burlesque costume to promote their show on Friday 12th July.