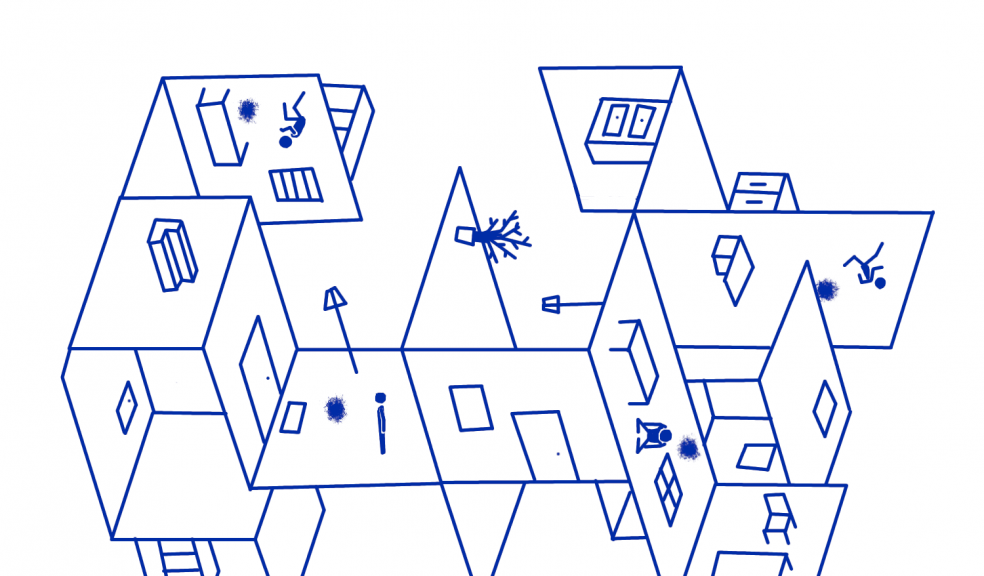 Dartmoor Hairy Hands Legend brought to life by BBC audio project
An interactive audio experience, Hairy Hands FM, brings to life a Dartmoor legend.
Since the 1920s, drivers in Devon have claimed mysterious 'Hairy Hands' have seized control of the steering wheel and caused a high number of road accidents on the B3212. 
Hairy Hands FM, part of the BBC New Creatives scheme for young artists, brings these sightings to life through unnerving binaural sound and a radio host to help the listener defeat the hairy hands.
"Hairy Hands FM is an immersive audio experience with interactive elements where you get chased around your home by the legendary Hairy Hands of Dartmoor", said co-creator Joe Strickland.
The 15-20 minute audio project seeks to add a "fresh audio coat of paint to the home" and was designed as much as possible to suit any home.
"Within the piece, you're confronted with a chaotic, mysterious force that you don't know if you can overcome."
Co-creator Hannah Parsons said Hairy Hands FM's audio nature can also help show the "power of your own creative imagination". 
The project uses binaural audio, effectively "3D audio", making the listener feel as though they're in the room where the sound's created.
Hannah's yet to visit Dartmoor but very much wants to after enjoying researching both the area and the hairy hands. In particular, they singled out Ian Humberstone and David Chatton Barker's 'very evocative' album on Dartmoor folklore, including the hairy hands. 
Joe said they always loved spaces like Dartmoor and wasn't surprised "there's so much folklore and mysticism surrounding" the area, including the legend of the hairy hands. 
"I would love to go back and listen to the experience in situ, I guess!"
Hairy Hands FM is accessible via the BBC until the end of June. After then, it'll remain available via Chronic Insanity Theatre's website.
Earphones/headphones are essential and a smartphone recommended.
Hannah Parsons, a University of Southampton BA Music graduate with theatre tech and stage management experience, was the sound designer. 
Joe Strickland was the writer, casting director and programme coder. They're also artistic director of Chronic Insanity Theatre and are studying for a PhD in Future Experience Technologies and Storytelling at the University of Nottingham.
Voice parts are played by actors from the south west region: Abbi Davey, Alex Stedman, Charlie Basley and Phillip Garcia.
Use the #HairyHandsFM to share your thoughts on the experience via social media.