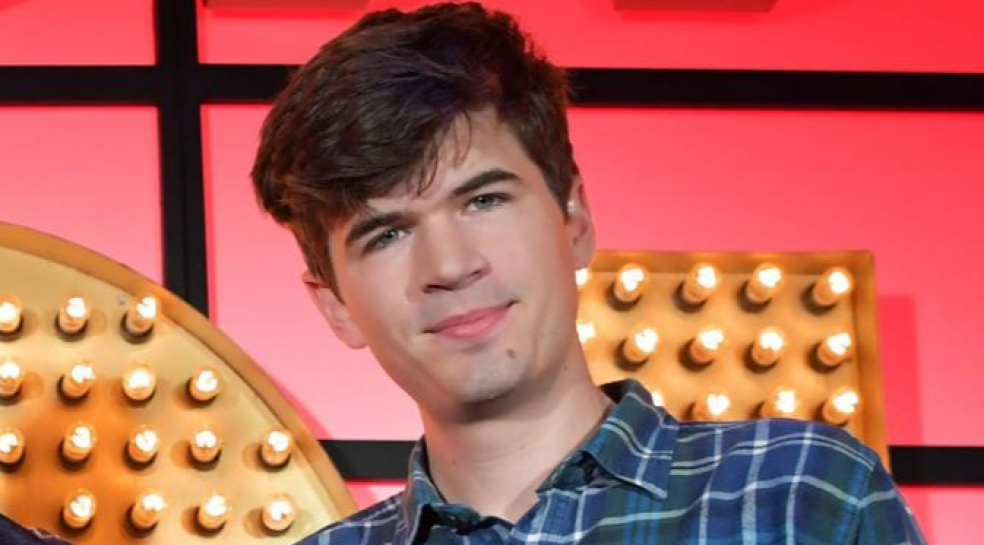 Brand new comedy nights with Suck a Lemon Comedy Club
Laughter, they say, is the best medicine and at Suck A Lemon the doctor is definitely in session. Every fortnight they'll be bringing the best, most entertaining and downright hilarious acts to Exeter for a brand new comedy night.

Suck A Lemon will feature some of the hottest and funniest upcoming names in comedy alongside award-winning comedians and guests from TV shows such as BBC2's Mock The Week, Live at the Apollo and Britain's Got Talent. Our wonderful resident compares will lead proceedings for a guaranteed laugh-packed evening out.
Full bar with Suck A Lemon Comedy Cocktails, regular intervals for drinks, chats, smokes and comfort breaks...
SUCK A LEMON COMEDY CLUB: Thursday 11 October:
Starring Ivo Graham (Live At the Apollo / Mock The Week / Comedy Store on Comedy Central / As Yet Untitled / Fighting Talk) plus special guest Josh Pugh and compete Luke Honnoraty perform at The Exeter Lemon Grove on Thursday 11th October 2018!
Ivo Graham…comes to Suck a Lemon but who he is?
Apologetic Eton and Oxford alumnus Ivo started stand-up in 2009 at the age of eighteen and eight months later became the youngest ever winner of the prestigious So You Think You're Funnyaward for new acts at the Edinburgh Fringe.
Since graduating three years later he has become a regular fixture in the clubs and theatres of the UK circuit, with a gauche charm and crafty, self-aware wit which has proved a hit with audiences of all ages, and led to appearances on multiple TV and radio shows including Live At The Apollo, Mock
The Week, Comedy Central At The Comedy Store, As Yet Untitled, Live From the BBC and Fighting Talk. He has also written for various other TV comedy shows, as well as his own sitcom projects in development with Big Talk Productions and the BBC.
His three solo stand-up shows have enjoyed sell-out runs at Edinburgh and London's Soho Theatre, and he will be returning there and elsewhere to perform his fourth hour in 2017. As the Evening Standard put it, 'if you like your comedy with long words and beautiful linguistic flourishes, buy a ticket immediately'.
Tickets for SUCK A LEMON starring IVO GRAHAM, JOSH PUGH plus Compere LUKE HONNORATY – Exeter Lemon Grove show are now available.
£6.00 Advance STBF (NUS) / £8.00 Advance STBF (Non NUS) / Free entry to Lemon Grove VIP card holders (as long as it's not full already)
Doors – 8.00pm / Comedy starts at 9.00pm
Box Office No: 01392 726173
Website:   https://www.exeterboxoffice.com/ and  www.eventim.co.uk/event/11064255?affiliate=VMS
 
SUCK A LEMON COMEDY CLUB: Thursday 25 October2018
Starring Rhys James (Mock The Week / Russell Howard's Stand Up / Virtually Famous / Sweat The Small Stuff / The Chris Ramsey Show) with special guest Jack Barry plus compere Tom Glover perform at Exeter Lemon Groveon  on Thursday 25th October 2018!
Rhys James…comes to Suck a Lemon but who he is?
Rhys is a size 9 shoe comedian from London, UK. He's done loads of good stuff I swear, and I'd know, because I'm him. Here's some of the stuff you may recognise us from Mock The Week (BBC2), Russell Howard's Stand Up Central (Comedy Central), Rhys James is… (BBC Radio 4), Rhys James: Soho Theatre Live (Comedy Central), @elevenish (ITV2) Virtually Famous (E4), The Chris Ramsey Show (Comedy Central), Comedy Central at the Comedy Store (Comedy Central).
Tickets for SUCK A LEMON starring RHYS JAMES, JACK BARRY plus Compere TOM GLOVER – Exeter Lemon Grove show are now avaialble.
£6.00 Advance STBF (NUS) / £8.00 Advance STBF (Non NUS) / Free entry to Lemon Grove VIP card holders (as long as it's not full already)
Doors – 8.00pm / Comedy starts at 9.00pm
Box Office No: 01392 726173
Website:   https://www.exeterboxoffice.com/ and https://www.eventim.co.uk/event/11064322?affiliate=VMS