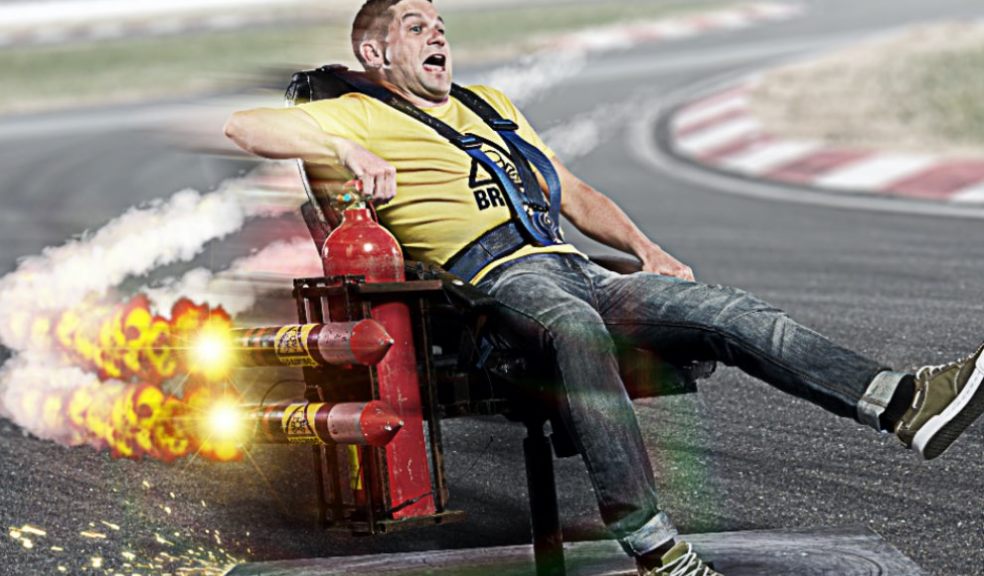 Brainiac Live Science Show is coming to Exeter
Strap on your safety goggles boys and girls: THEY'RE BACK!!!
After 14 years of non-stop touring, due to popular demand science's greatest and most volatile live show is refreshed, re-energised, and remixed.
Exploding onto Exeter Northcott Theatre's stage on 30 and 31 August, the Brainiac team, science's Kings and Queens of the road, arrive with their latest, wildest show mixing up fresh beats with revamped family favourites. 
Watch from the safety of your seat as the Brainiacs spin up the strange and mysterious, jumping bravely back into the fresh curiosities of science and doing all those things on stage that you're too scared to do at home! 
Expect exploding dustbins, supercharged spinning chairs and the ultimate Airzooka challenge!
Andy Joyce, Number 1 Brainiac and director of the show said: "After performing the show across the UK and everywhere from Abu Dhabi to Australia we are so excited about bringing the shows to families across the UK this summer and I can't wait to see the amazement on the children's faces, when they see our daredevil experiments but remember DON'T DO THIS AT HOME!"
Tickets for performances at the Northcott are available at www.exeternorthcott.co.uk/events/brainiac-live-remixed/
The Northcott is offering £2 off individual tickets for children under the age of 16. Subject to availability.