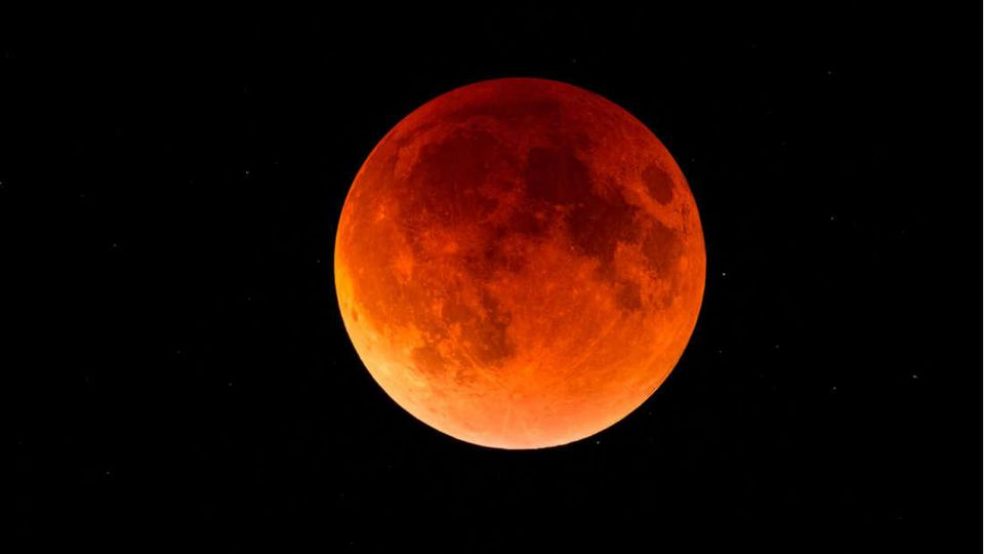 The 12th annual Lapstock Music Festival is set to be the most memorable yet as the longest lunar eclipse this century will take place on Friday evening to provide a spectacular backdrop for festival goers and dedicated stargazers.
The eclipse gives the moon an eerie deep red tinge when it passes through the shadow cast by Earth and according to the Met Office forecast, the good weather in the West will make Devon one of the hotspots to see it.
History shows that Blood Moons have been revered and feared in equal measure but in reality it is a moment when three celestial bodies are aligned in a straight line in the order of sun, Earth, and moon and at the same time there is a full moon.
The Blood Moon can be seen on Friday 27th of July commencing around 9pm and lasting one hour 43 minutes. It will be visible when the moon appears above the horizon and will reach its totality at 9.21pm.
Festival Director, Steve Keable said: "We are set for an unforgettable festival. The weather is set fair, on-line and local ticket sales are double that of 2017, and camping reservations are treble.
"Add to that a Blood Moon to open proceedings on Friday night means that Lapstock will be sensational.
"For centuries doom mongers have said that this phenomena heralds the end of the world but we're saying it kicks off our great Music at the Mill Festival and will be remembered for years to come."
Located in mid-Devon at Lapford's historic Mill on the River Yeo, the family oriented not-for-profit festival boasts over 30 top-rate professional and amateur bands and performers as well as a range of activities for all to enjoy including drumming and didgeridoo workshops, children's storytelling, yoga, sculpture, jewellery making, a forest school and street food.
Lapstock supports Devon Air Ambulance as well as local producers including especially chosen local real ales, ciders and food.
Lapstock. Music at the Mill, takes place over the weekend of July 27/28 at the Mill in Lapford near Crediton. Tickets (£20 in advance, £25 on the gate, concessions for U18s) are available by visiting www.lapstock.org.uk and there is limited on-site camping.