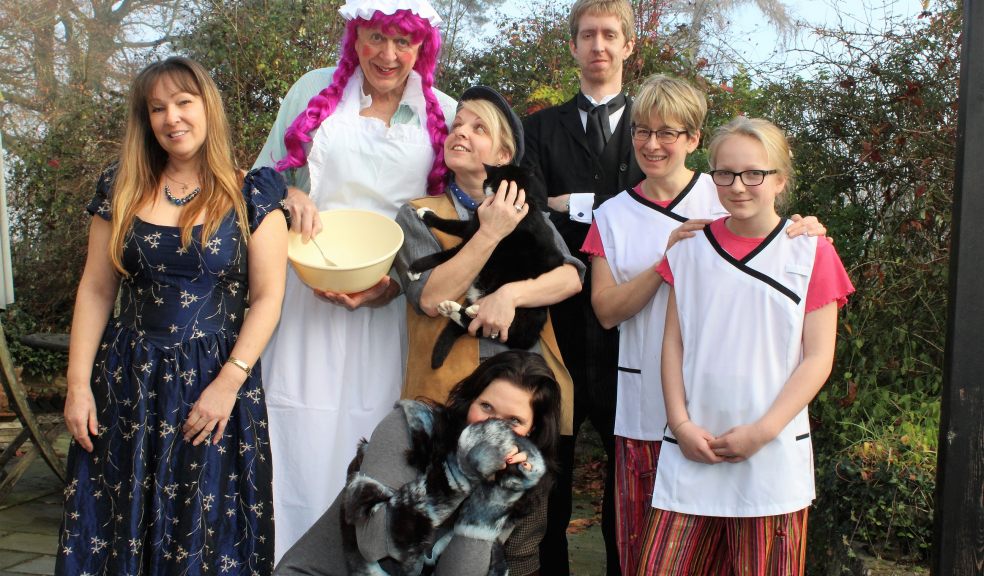 Join the panto fun at Broadclyst
Book now to see Broadclyst's renowned theatre group performing Dick Whittington and His Magical Cat.
Written and directed by Katie Jones it promises a tale of mischief, peril and a resistance movement led by Max the Cat! Under Katie's energetic direction the six-year-old theatre group is aiming high having previously performed the hugely popular Calendar Girls (a sell-out) and Terry Pratchett's Wyrd Sisters.
This is the theatre group's sixth panto and every year the costumes, music (live band), set and the cast just get better and better. Katie explains her version of Dick Whittington and his Magic Cat.
"The story follows the fortunes of the hero Dick as he leaves Broadclania to seek his fortune in London where he's been TOLD the streets are paved with gold. What he finds is poverty, discontent, London under great threat from an evil genius, Rumplestiltskin who is bent on taking over the world. Oh, and the streets paved with gold thing? Complete fabrication.
"Fortunately, London is fighting back and the head of the Resistance, Max the Cat, takes Dick under his wing. Together, they embark on a perilous journey to unite the resistance, liberate London, get Dick elected as Lord Mayor of London and rescue the lovely Alice Fitzwarren from the evil clutches of Rumplestiltskin.
"Will they be in time to save Alice? Will they discover Rumplestiltskin's dark secret? Will Max uncover the secret identity of his new lieutenant? Not without you there to cheer them on and warn them of the perils behind them!"
Come and join us at the Victory Hall, Broadclyst at 7.30 pm on Thursday 26 and Friday 27 January and 2.30 and 7.30 on Saturday 28.
Tickets are on sale at Broadclyst Post Office and online at www.ticketsource.co.uk/broadclyst
Adults £9, children under 12 £5.