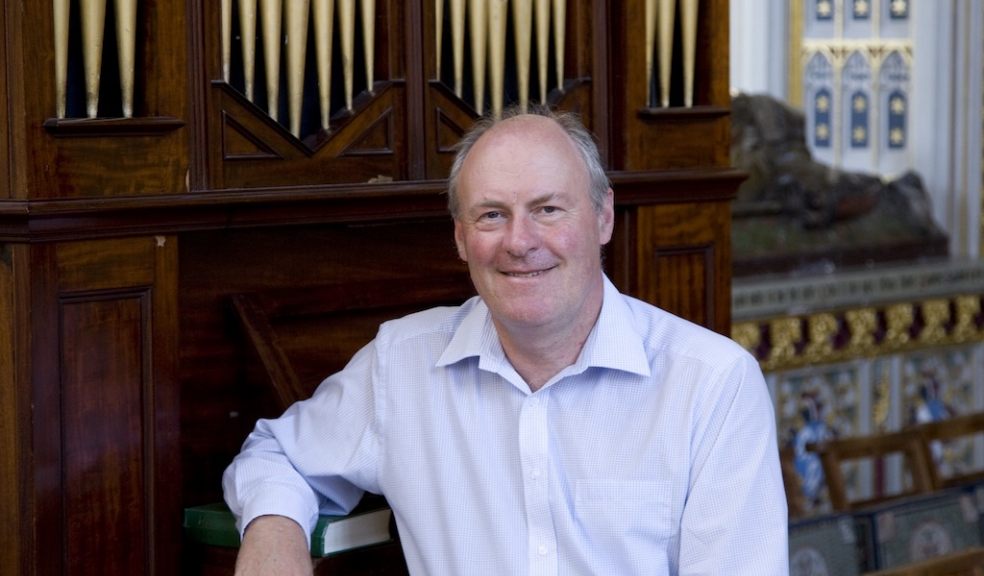 Former musical director Andrew Millington rejoins Exeter Philharmonic Choir for its summer concert
Exeter musician Andrew Millington will be back performing with the city's oldest choir for a one-off performance at Exeter Northcott on June 1st.
This time around Andrew, who retired as the Choir's Musical Director in 2017, will be rejoining EPC on the piano rather than on the rostrum. He'll be accompanied by two other musicians who have greatly contributed to Exeter's musical life: David Davies,  also on the piano, and Stephen Tanner on the harmonium. 
Exeter Philharmonic Choir's summer concert  combines musical drama and colourful, memorable tunes.
Rossini's Petite Mess Solonelle is a work of contrast and intensity, written five years before his death in Paris 151 years ago. Despite its title, it is neither 'small' nor 'solemn' but reflects the great talent which saw Rossini produce 39 operas in his lifetime.
The Choir, under the direction of Howard Ionascu,  will also perform Brahms Liebeslieder-Walzer, Op. 52. These love songs, possibly inspired by the German composer's devotion to pianist Clara Schumann, blend north German folk tunes with the waltz and ländler rhythms of Austria.
The four soloists, Clare Tunney (soprano), Giulia Laudano (mezzo-soprano), Ryan Williams (tenor) and William Pate (bass-baritone), are all supported by the Josephine Baker Trust.
Bookings can be made through Exeter Northcott Theatre.