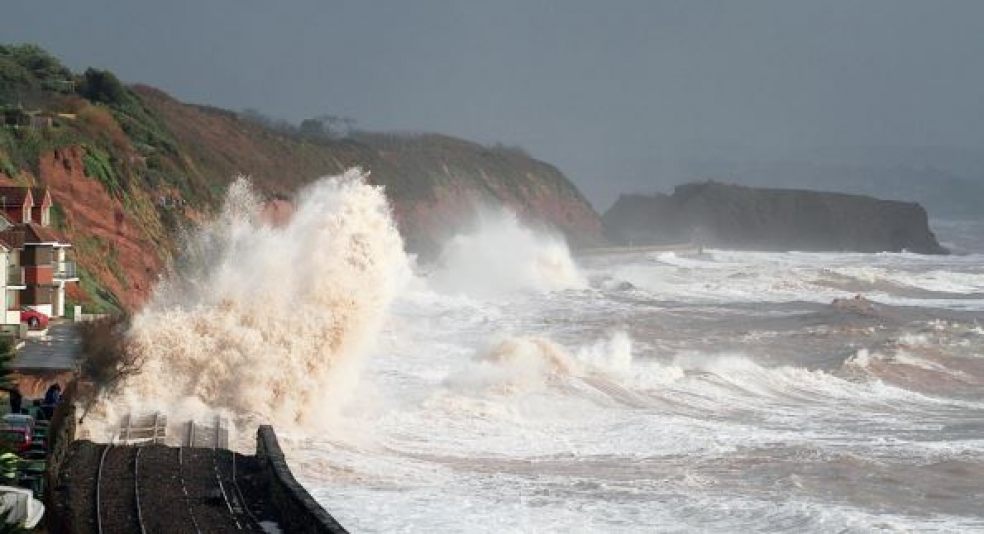 Devon author writes new history of Dawlish railways
Britain's Scenic Railways: Dawlish 
The Railway from Exeter to Newton Abbot
By Colin J. Marsden
The 21 mile railway line from Exeter to Newton Abbot passes through some of the most beautiful countryside in the country, from Exeter skirting the River Exe, passing the picturesque Powderham Estate and the photogenic Cockwood Harbour before traversing the stunning Dawlish Sea Wall section between Langstone Rock and Lea Mount in Dawlish.
The line then dives in and out of five tunnels before travelling along the Teignmouth Sea Wall, then passing through the town of Teignmouth, skirting the River Teign before arriving at Newton Abbot. It then passes Newton Abbot race course and the site of the once extensive Newton Abbot depot and workshops.
Beautiful, scenic, widely visited and photographed, but as it turns out, extremely vulnerable. In February 2014 massive storms dramatically washed away a huge section of the Sea Wall at Dawlish and ripped apart the fabric of the line all the way from Dawlish Warren through to Teignmouth.
The storm led to the closure of the line for 8 weeks, the longest closure due to weather damage since the line opened in the mid-1800s.
The loss of revenue and disruption prompted Network Rail to commission a study to look at more sustainable, diversionary routes to avoid the risk of future sea wall collapses.
There are currently five new route options still open for consideration, and the viability of these plans are looked at in depth.
This stunning new book shows the route, development, train types and the peculiar difficulties of running a sea wall railway.
A special section looks in detail at the catastrophic events of February 2014, all beautifully illustrated with some amazing photographs, including all the ensuing repair work and triumphant recovery and re-opening of the line on 4 April 2014.
The book will be available to buy from 14 April 2016, in hardback (978 0 7110 3838 7), priced at £22.50.