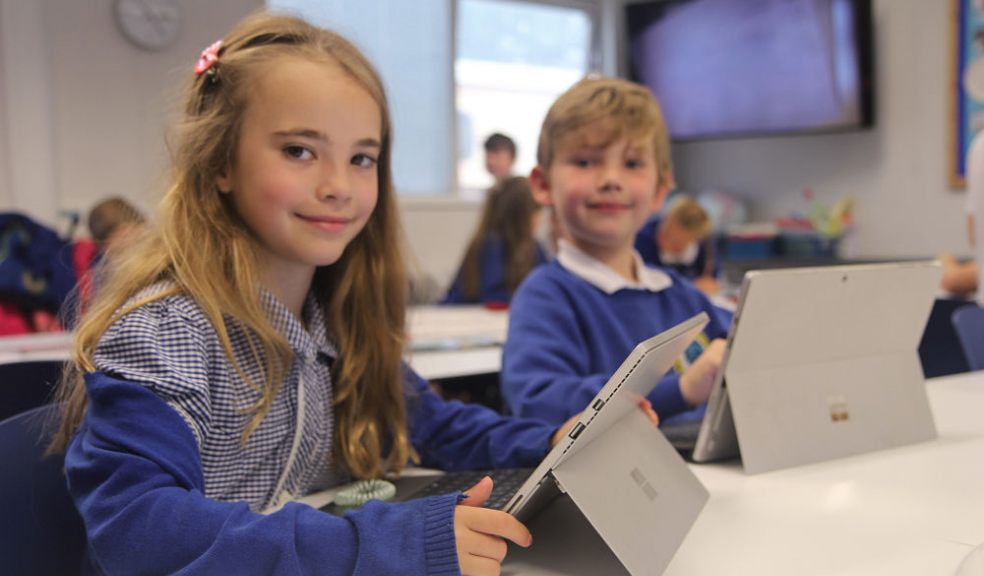 Westclyst Community Primary School's Ofsted report 'outstanding'
Westclyst Community Primary School (WCPS) has achieved an 'outstanding' Ofsted report at its very first inspection, which took place at the beginning of May. The announcement has delighted parents and staff, particularly given the comment in the report that "rigorous monitoring of children's progress and effective action plans have secured a trend of outcomes that is above the national average".
The report praised the school's quality of teaching, learning and assessment, as well as its work to promote pupils' personal development and welfare. The summary of key findings included the comment that: "The teaching, the innovative curriculum and the use of technology instil in pupils a love of learning. Consequently, pupils' progress is strong across a broad range of subjects, including English and mathematics."
Inspectors also noted that: "A strong focus on pupils' personal development, based on the school's key principle of 'Fortune favours the brave' ensures that pupils are resilient learners and respect each other's views. Their behaviour is impeccable at all times."
The school is part of the Cornerstone Academy Trust (TCAT), which includes Broadclyst Community Primary School (BCPS), also rated outstanding by Ofsted. Jonathan Bishop, CEO and Executive Headteacher of TCAT, said: "I am delighted that our new school has achieved such a great outcome. As a small, but successful multi-academy trust, Cornerstone is striving to offer the best start to children's education in the 21st century, employing digital technology at the heart of both learning and teaching."
WCPS opened in September 2016, to provide primary education in the heart of the new housing development at Hillside Gardens, Westclyst. Its first pupils started their education in specially-built temporary classrooms in the grounds of BCPS during construction of the new building, which is on schedule to open this September, with a 60-place nursery and its first intake of key stage 2 pupils.
Read the Ofsted report at https://reports.ofsted.gov.uk/provider/21/142886