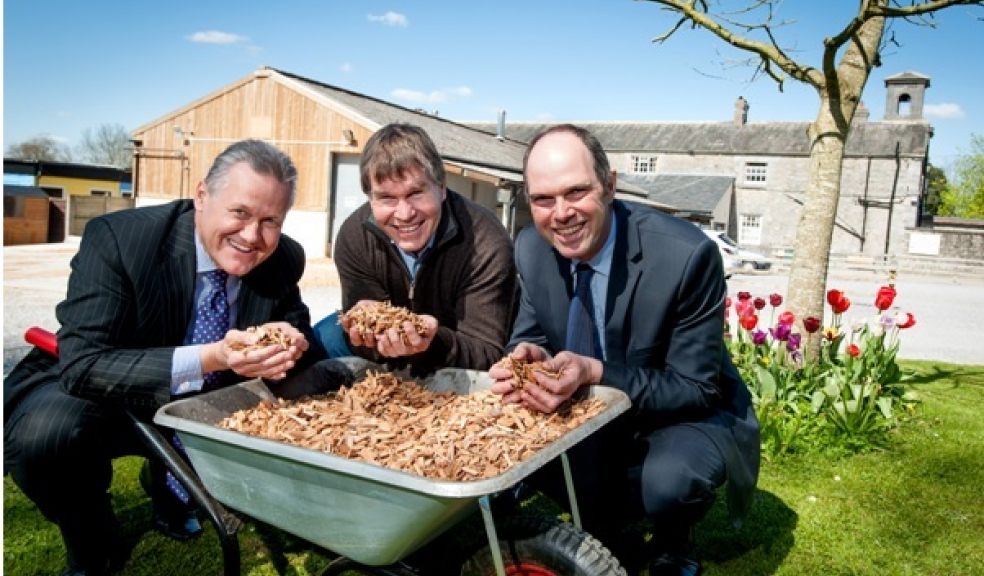 Stover School feels the heat
A Newton Abbot school has become more environmentally friendly with the installation of a school biomass boiler heating system, supported by Lloyds TSB Commercial Banking.
Stover School, founded in 1932, is an independent co-educational day and boarding school teaching three to 18-year-olds. The school incorporates historic buildings that were part of the original Stover Estate as well as a modern building added by the school more recently. The school is set in 64 acres of parkland. 
The ever increasing cost of energy led the school to convert to green technology and biomass boilers rather than remain reliant on fossil fuels. 5D Group were commissioned to install the two biomass boilers and over 600 metres of underground pipework.
The project at Stover School has been approved by Ofgem under the renewable heat incentive scheme and the school will benefit from regular payments. The installation is one of the largest of its kind in the region.
The school approached Lloyds TSB Commercial Banking, which has previously extended finance for a new sports pavilion and also provides a working capital facility. Plans are now also in place to extend the school's boarding facilities for boys.
Henry Cummins, head of finance and operations at Stover School, said: "The new biomass boilers are making a huge difference to the school and the environment.  By using wood chip instead of oil or gas, we are less susceptible to price increases and we can keep bills down, meaning the savings can be used to invest in the school. The project has also proved very popular with the school membership of the national eco school programme.
"Lloyds TSB Commercial Banking has supported the school for many years and we now look forward to expanding the boarding house with its help. Having the working capital facilities provides a support network for the school as we always have the money there if we need it."
Patrick Jenkins, relationship manager at Lloyds TSB Commercial Banking, said: "With over 400 pupils, the school has grown to accommodate the demand for education. Stover School is well established and the new boilers not only reduce its environmental impact but the cost savings mean it can reinvest in its facilities.
"It is great that Lloyds TSB Commercial Banking is able to support such a highly recognised school and its attendees. We have specially trained education relationship managers who are immersed in the sector and fully understand the opportunities and challenges faced by institutions such as Stover School."